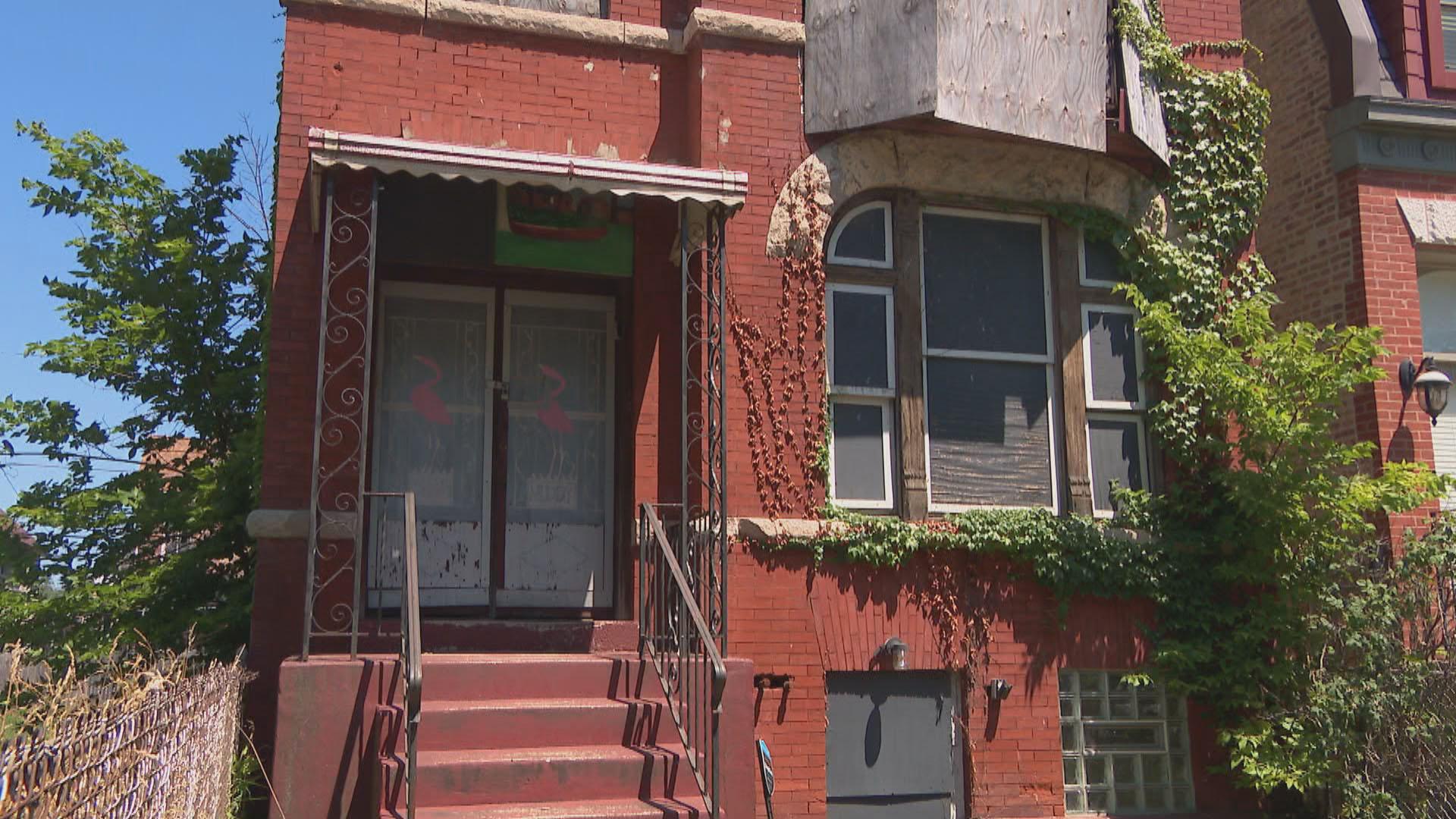 Plans are in the works to preserve the North Kenwood house Muddy Waters bought as a museum, recording studio and more. (WTTW News)
The North Kenwood two-flat where blues giant Muddy Waters lived for two decades is one vote away from becoming an official city of Chicago landmark.
The City Council's Zoning and Building Standards Committee voted unanimously Tuesday to recommend that the brick structure at 4339 S. Lake Park Ave. be designated as a landmark, with members agreeing that it deserves to be recognized and celebrated as the epicenter of the modern musical tradition of the blues.
Chandra Cooper, the great-granddaughter of the musical legend who was born McKinley Morganfield, has spearheaded the effort to have the home designated as a landmark to preserve the legacy of African Americans in Chicago and ensure that future generations recognize her great-grandfather as the father of the blues.
A final vote by the Chicago City Council is set for Thursday.
Read more: Legacy of Muddy Waters to Live On at MOJO Museum
If landmarked by the city, the designation would protect the structure's exterior elevations from significant alteration or demolition, officials said.
Morganfield came to Chicago from Mississippi in 1943 as part of the Great Migration and found work in factories fueling the World War II effort.
Morganfield and his family lived in the two-flat between 1954 and 1973, the apex of his career that included top 10 hits such as "Louisiana Blues," "Hoochie Coochie Man," "I'm Ready," "Mannish Boy" and "Close to You," according to the report from the city's Department of Planning and Development.
The home's basement rehearsal space welcomed musical luminaries like Otis Spann, Howlin' Wolf and Chuck Berry, according to the department's report.
The landmark designation is backed by Mayor Lori Lightfoot because the home served as "temporary lodging and rehearsal space for countless household names that defined the art form," she said in a statement.
The landmark designation also has the support of Ald. Sophia King (4th Ward).
King withdrew a proposal in March that would have required museums — like the one Cooper plans to open in her family's home — to get special permission from city officials before opening in residential neighborhoods.
Lightfoot called that proposal "highly problematic," and King withdrew it, blaming "misperceptions and false statements."
In January, the City Council unanimously landmarked the home of Emmett Till, who lived at the house at 6427 S. St. Lawrence Ave. when he traveled with extended family from Chicago to visit relatives in Mississippi, where he was savagely murdered in 1955. The decision by his mother, Mamie Till-Mobley, to hold an open casket funeral to show the world the violence her son had suffered galvanized the civil rights movement in the U.S.
Plans are also in the works to transform the Till-Mobley house as a museum.
Contact Heather Cherone: @HeatherCherone | (773) 569-1863 | [email protected]
---