After years of uncertainty, transforming the home with the pink flamingoes on 43rd Street and Lake Park Avenue has finally become a reality for the family of Muddy Waters. 
"It's our job as blues historians, but as people who love blues or are vying for the blues legacy … it's our jobs to remind people that the blues is the root of a lot of music," said Chandra Cooper, Waters' great-granddaughter.
Born McKinley Morganfield, Waters moved to Chicago in the early 1950s to pursue music full time. His electric blues style went on to heavily influence many music genres, including rock.
"We have a huge vision," said Cooper, who is overseeing the development of the new MOJO Museum. Her mother, Amelia "Cookie" Cooper, was raised by her grandfather there. 
"Growing up in a house with musicians of all races wasn't unusual to me. I could be woken up at 1 or 2 o'clock, and they'd be jamming out in the basement," said Amelia "Cookie" Cooper. "They would come in from a gig … that's how I learned how to cook so well … they would come in at 1 or 2 o'clock in the morning, and Geneva would wake me up, which was his wife, and we would go in the kitchen and start making eggs, frying bacon and they would eat. Then if they felt like it, at 2:30 or 3 o'clock in the morning, they would go into the basement."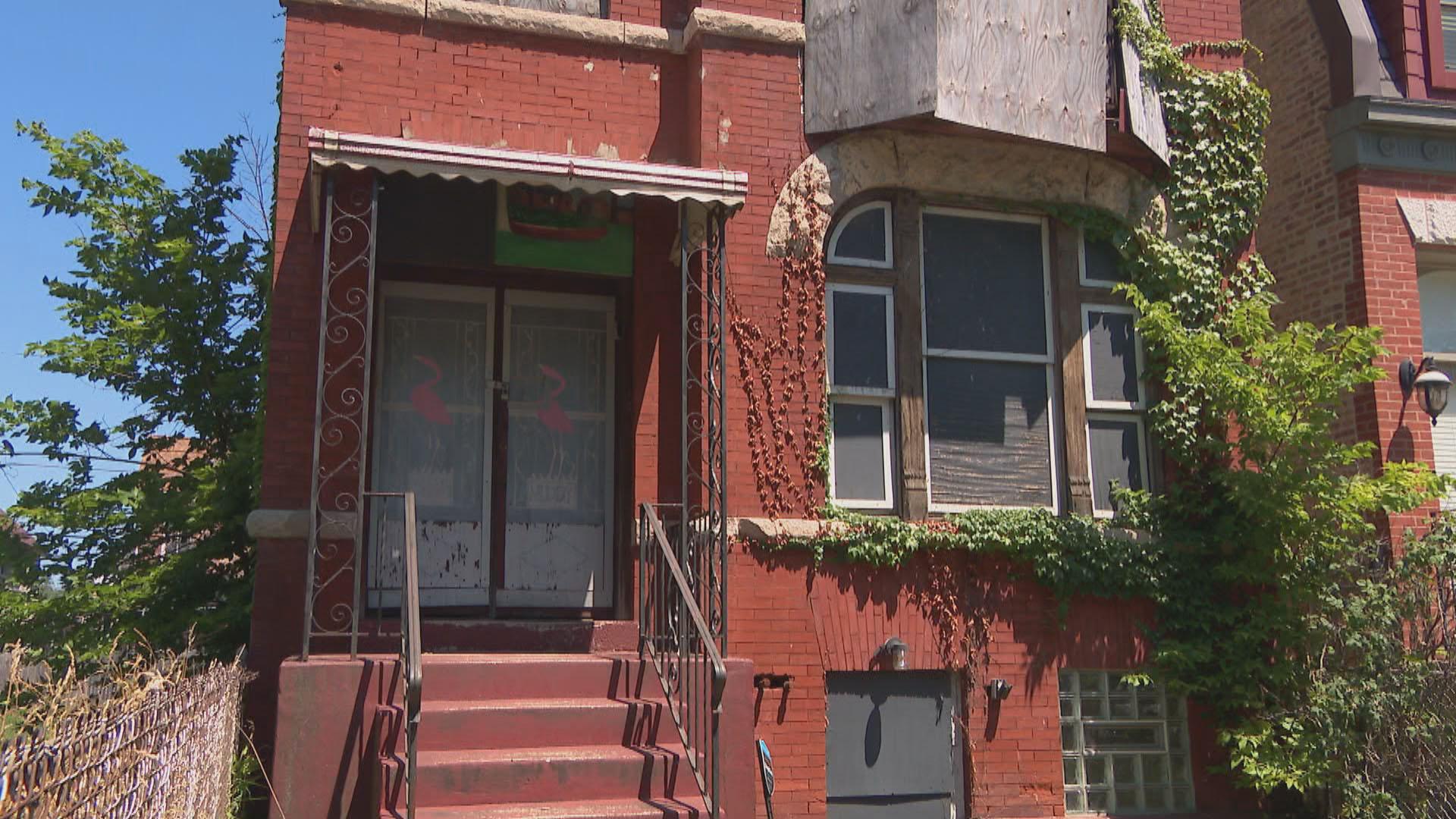 The North Kenwood house Muddy Waters bought will be preserved as a museum, recording studio and more. (WTTW News)
Plans for the museum will continue that tradition with a recording studio to prepare the next generation of artists. 
"We want to really involve the community," Chandra Cooper said. "What that looks like is making sure we're able to bring in children and youth in there to understand what blues is and give blues education. In addition to that, we want to work with blues musicians and give them educational resources as well. One of the things I feel strong about is empowering women in the blues space as well." 
The museum will also pay tribute to Joseph Morganfield, one of Water's sons who died late last year, just as his career as a blues musician really began to take off. He'd just released new music he'd created during the pandemic. 
"It's really heartbreaking for our family because with the single that he just cut, we could see so much resemblance," Amelia "Cookie" Cooper said.
Video: Songwriter Terry Abrahamson and guitarist Rick Kreher share some of their fondest memories of working with Muddy Waters and his son Joseph Morganfield.
With a $50,000 grant from the National Trust for Historic Preservation, the museum could open in as little as two years.
"We have to realize there is not any type of blues museum in the city of Chicago. So for us to pull this off would be gigantic," Chandra Cooper said.
---
More on this story
If you're interested in donating to the recording studio, community garden, or any of the other entities that will be a part of the Muddy Waters MOJO Museum, visit their visit their website for information. 
Follow Angel Idowu on Twitter: @angelidowu3
---
Angel Idowu is the JCS Fund of the DuPage Foundation Arts Correspondent.
---