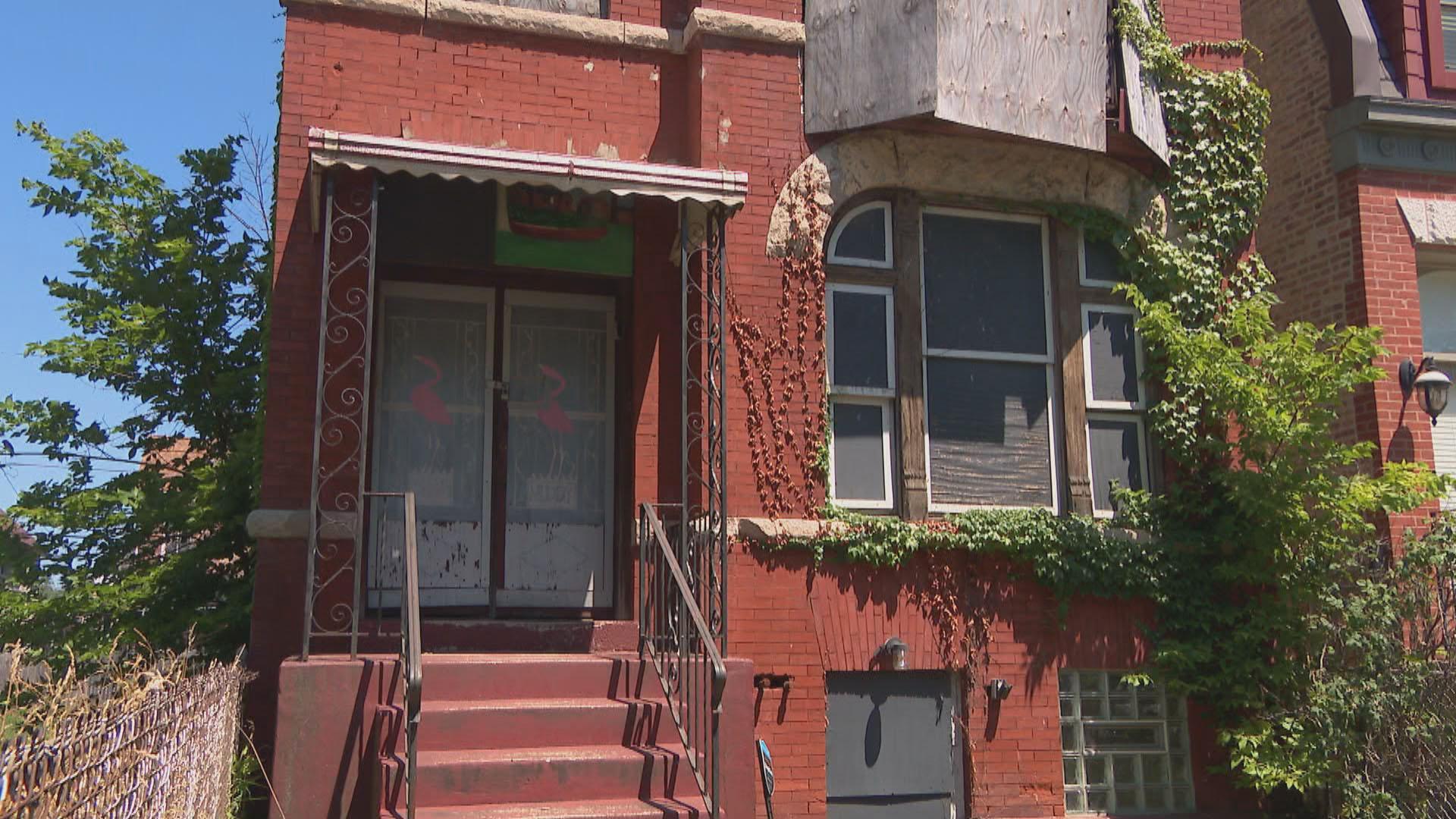 The North Kenwood house Muddy Waters bought will be preserved as a museum, recording studio and more. (WTTW News)
A day after Mayor Lori Lightfoot called a proposal to require museums to get special permission from city officials before opening in residential neighborhoods "highly problematic," Ald. Sophia King withdrew the measure, blaming "misperceptions and false statements."
The ordinance drew fierce opposition from cultural and preservation groups and those working to turn the homes of civil rights icon Emmett Till and blues legend Muddy Waters into museums, who said it could block their efforts.
The ordinance was designed to determine whether the proposal is in the best interest of the community, King said in a statement she posted on Twitter less than 30 minutes before the City Council's Zoning Committee was scheduled to consider the measure.
"I understand the need for clarity on the legislation and am willing to further engage with community members and activists in the progress," King said.
Originally, King proposed banning museums in areas where the rules only permit detached houses on individual lots. Museums in other areas where single-family homes make up the bulk of residences would need special permission from the Zoning Board of Appeals or the City Council, according to King's initial proposal.
"It is an overreach for what the narrow issue is that [King] has identified," Lightfoot said Monday. "The outcry that you've seen from people all across the city, different neighborhoods, really kind of speaks for itself. I think it is highly problematic." 
A revised proposal from the city's Department of Planning and Development supported by King would have allowed the museums to open in all residential areas with special permission.
King criticized Lightfoot for blasting the ordinance on Monday, saying she was "extremely disappointed that the mayor would absolve herself and her administration from any involvement in this ordinance as they were very supportive of a very similar plan that would have called for a special use for all house museums in residential districts."
King also criticized Ald. Michele Smith (43rd Ward) for asking her to not to prohibit museums in residential areas with single-family homes because she "wanted to preserve this right for one of her constituents."
During the February meeting of the Zoning Committee, King accused Smith of acting to benefit a resident who contributed to her campaign, an accusation Smith said was false and offensive. 
"While the arts community is grateful that she withdrew this ordinance, it is disappointing that she continues to try to make this personal," Smith said in a statement to WTTW News. "Opposition to the ordinance is overwhelming from all corners of the city."
King said she would continue to "work with the community to find a common ground for all, that is inclusive and necessary to protect the interests of the community and its residents."
Contact Heather Cherone: @HeatherCherone | (773) 569-1863 | [email protected]
---