Chicago police Officer Ella French (@TomAhernCPD / Twitter)
An Indiana man who allegedly acted as a straw purchaser to buy the firearm used to kill Chicago police Officer Ella French will be released from jail following his arrest on a federal charge earlier this week.
During a brief hearing Wednesday afternoon, U.S. Magistrate Judge Jeffrey Gilbert ordered that 29-year-old Jamel Danzy be allowed to leave jail after federal prosecutors and Danzy's federal defender agreed to a set of conditions for his release.
Gilbert issued Danzy an appearance bond in the amount of $4,500, but he will not have to post any of that money to get out of jail.
Danzy has been held at the Livingston County Jail since he was arrested and charged Sunday with one count of conspiracy to violate federal firearm laws.
According to a federal complaint, Danzy was interviewed by federal investigators Sunday and initially told them he had legally bought a ​​Glock Model 44 firearm in March 2021 for himself in Hammond, Indiana.
That weapon was recovered hours earlier by Chicago police after it was allegedly used to kill French and critically wound her partner during a traffic stop in West Englewood on Saturday night.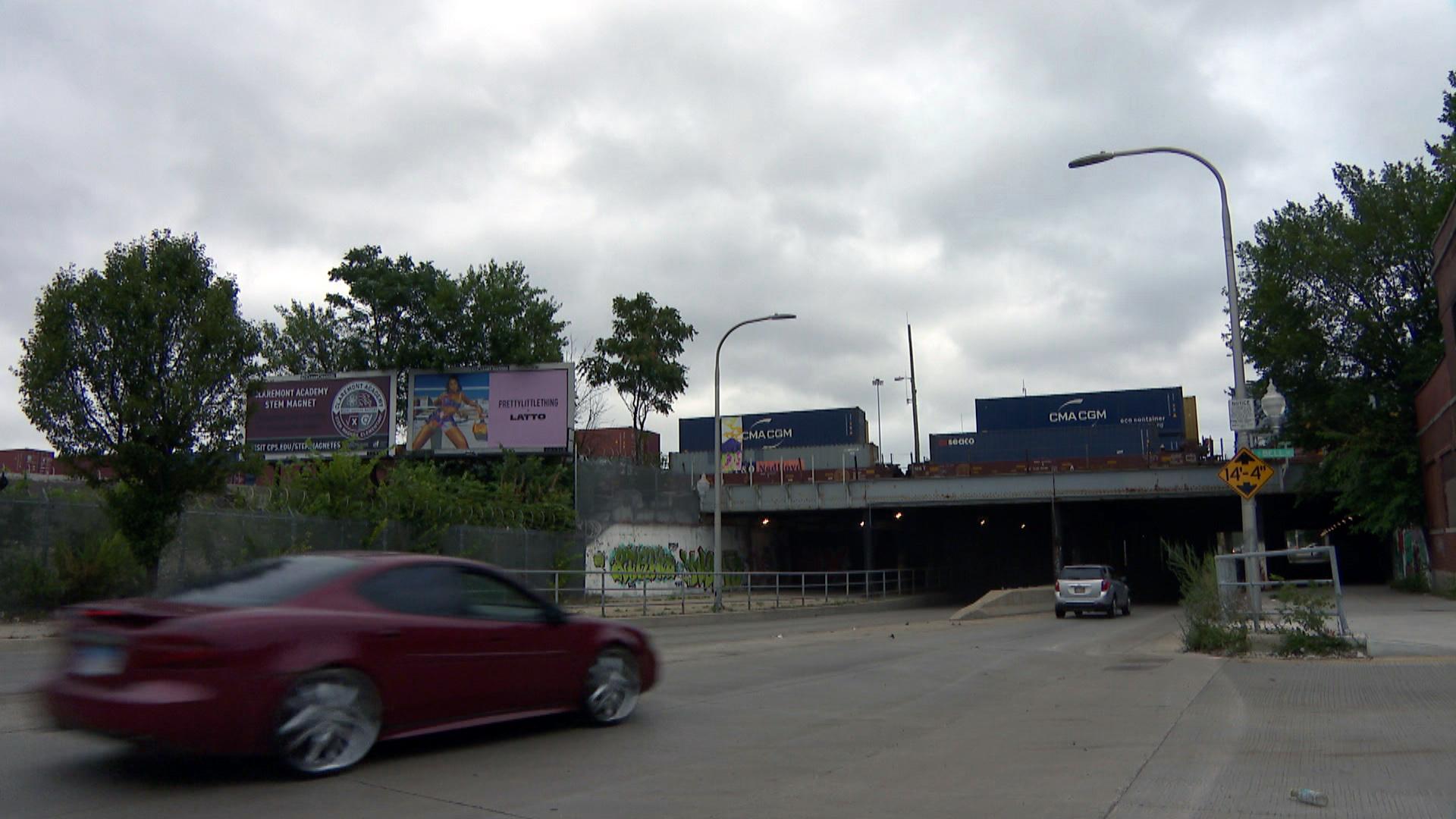 Chicago police Officer Ella French and two male officers pulled over an SUV on Saturday, Aug. 7, 2021 near the intersection of 63rd Street and Bell Avenue, shown here on Monday, Aug. 9. (WTTW News)
Danzy later allegedly admitted that he had purchased the gun for an acquaintance in Chicago who was unable to buy a firearm himself due to a past felony conviction for theft in Wisconsin.
That acquaintance is only referred to in the federal complaint as "Individual A." Brothers Emonte and Eric Morgan were arrested after the fatal shooting Saturday. Emonte Morgan was charged in Cook County criminal court with French's murder and both brothers on Tuesday were ordered held without bond.
Among the other conditions of release ordered Wednesday, Danzy is barred from possessing any firearms, he must provide a DNA sample and he must appear either in person or over the phone for all court proceedings in his case.
Gilbert on Wednesday also ordered that Danzy have no contact with "Individual A" while awaiting trial.
"Everything was pretty much understandable," Danzy told the judge after listening to the full set of conditions for release.
Police and city officials have for years pointed to the flow of illegal firearms — often bought by so-called straw purchasers — into Chicago as one of the main drivers of violent crime.
In a statement Wednesday evening, Chicago police Superintendent David Brown said he was more than "extremely disappointed" in Gilbert's decision, calling Danzy's release "an outrage."
"This decision sets a dangerous precedent that straw purchasers like Danzy are not a danger to society," he said, "despite the fact that his alleged actions directly led to the murder of a Chicago Police Officer and left another in critical condition."
By allowing Danzy out of jail, Brown said "the court has done a disservice to Officer French's memory, to the entire Chicago Police Department."
U.S. Sen. Dick Durbin on Tuesday sent a letter to Attorney General Merrick Garland, urging him to use a new firearm trafficking strike force in Chicago to "immediately prioritize the investigation and prosecution of straw purchases."
"This was a devastating tragedy, made all the more infuriating by the fact that the shooting was allegedly committed with a straw-purchased gun," Durbin said in the letter. "This is part of a longstanding and deadly pattern in Chicago of straw purchases being used to supply guns to those prohibited by law from using them. While Illinois has reformed its state laws to crack down on straw purchasing, often these purchases are made across state lines."
Contact Matt Masterson: @ByMattMasterson | [email protected] | (773) 509-5431
---