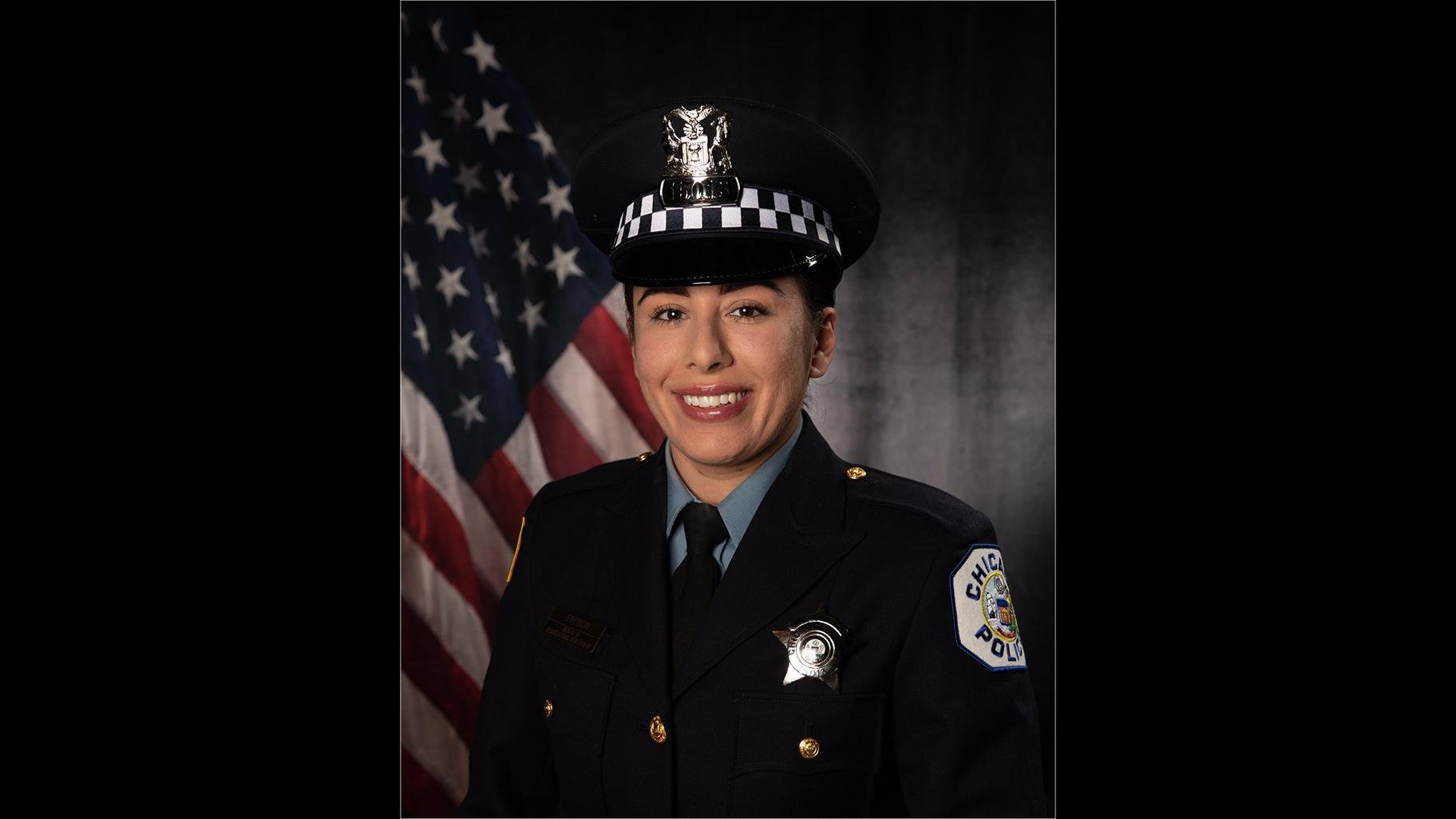 Chicago police Officer Ella French (@TomAhernCPD / Twitter)
An Indiana man has been arrested and charged with illegally purchasing the firearm that was used to kill Chicago police Officer Ella French on Saturday night.
According to the U.S. Attorney's Office, Jamel Danzy, 29, of Hammond, Indiana, has been charged with conspiracy to violate federal firearm laws, including knowingly transferring and giving a firearm to an out-of-state resident, knowingly making a false written statement to acquire a firearm and knowingly disposing of a firearm to a convicted felon. 
Danzy made an initial court appearance Monday and was ordered to remain in federal custody until a detention hearing Wednesday.
French was fatally shot at approximately 9:08 p.m. Saturday, when she and two other officers with the CPD's Community Safety Team conducted a traffic stop on a vehicle with three occupants at 63rd Street and South Bell Avenue.
As they approached, the officers were fired upon by a male passenger in the vehicle and returned fire, according to police Superintendent David Brown. French, who had been an officer since April 2018, was struck and killed. A male officer was also shot and remains in critical condition, according to police.
One person inside the vehicle was also shot and transported to the hospital. Another of the occupants was arrested at the scene, while the third was taken into custody as of Sunday morning. Criminal charges against the three are expected to be announced Monday afternoon.
A weapon was recovered at the scene, according to Brown, who said it appeared only one of the three occupants of the vehicle fired at police.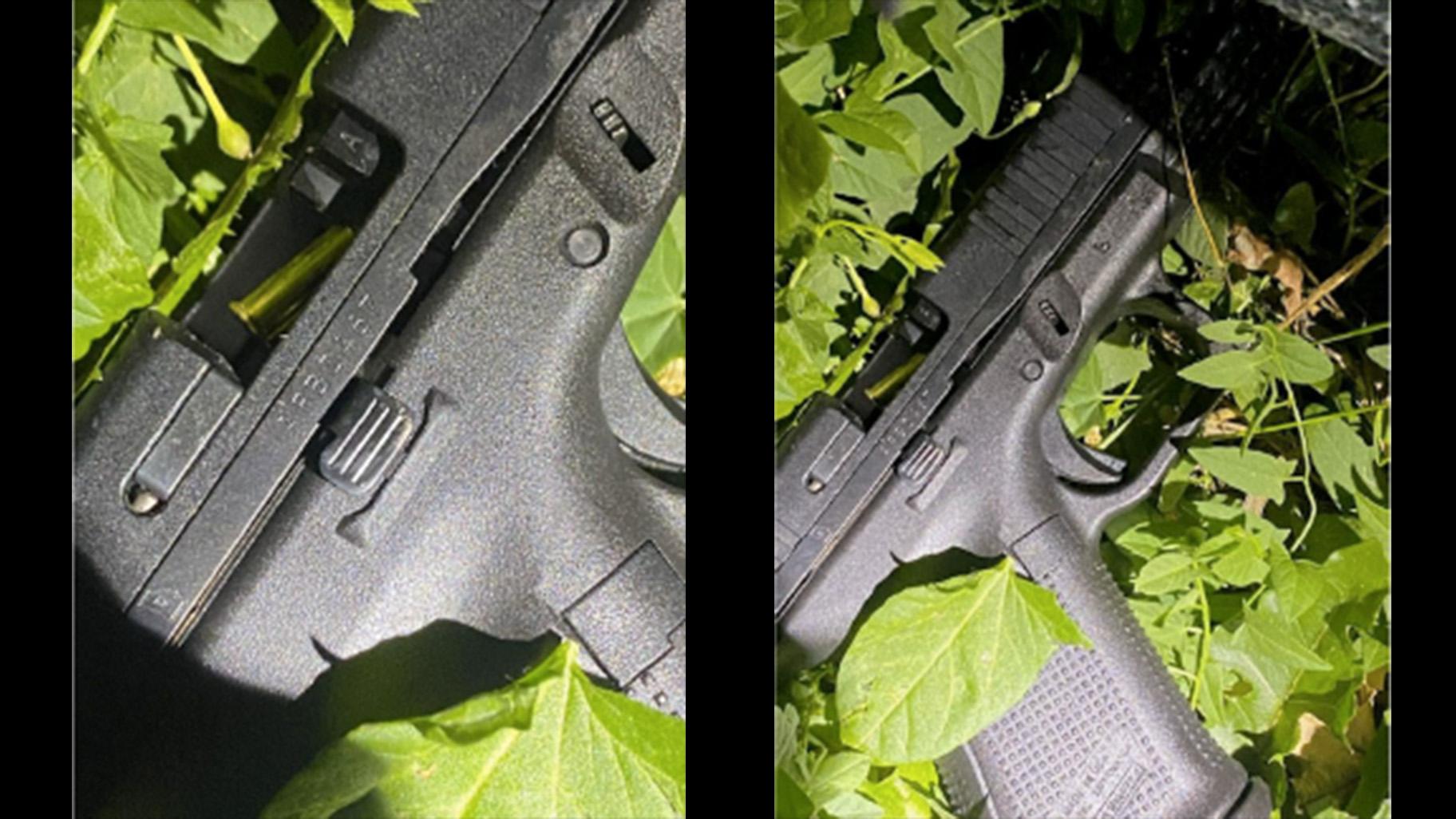 The firearm that investigators believe was used to shoot Chicago police Officer Ella French and another officer on Saturday, Aug. 7, 2021. (U.S. Attorney's Office)
According to a federal complaint, one of the men arrested in French's killing had in his possession a Glock .22 caliber semi-automatic pistol, which federal investigators believe was the weapon used in the shooting.
Those investigators later discovered both the firearm and the vehicle that was pulled over during the traffic stop are registered to Danzy.
According to a federal complaint, Danzy was arrested Sunday and initially told investigators he had legally bought the gun for himself in Hammond in March 2021. But he allegedly later admitted that he had, in fact, purchased the gun for a friend of his in Chicago who was unable to buy a firearm himself due to a past felony conviction for theft in Wisconsin.
"Tragedies like this happen when people straw purchase firearms on behalf of those who are prohibited from purchasing and possessing firearms themselves," Kristen de Tineo, special agent-in-charge of the Chicago Field Division of the U.S. Bureau of Alcohol, Tobacco, Firearms and Explosives, said in a statement. "ATF remains committed to working with our law enforcement partners and the U.S. Attorney's Office to investigate these firearms trafficking schemes and prosecute those responsible."
If convicted, Danzy faces up to five years in prison.
French is the first Chicago police officer to be fatally shot in the line of duty since 2018, when Samuel Jimenez was killed in a shooting at Mercy Hospital. She's the first female Chicago police officer to be killed since Irma Ruiz in 1988.
Brown has spoken repeatedly this year about the danger his officers face in the field every day. So far in 2021, 38 officers have been shot at, 11 of whom have been struck.
"It's an extraordinary number," Brown said Sunday, "after last year's 79 officers shot at or shot. A 500% increase from 2019's (total of) officers shot at or shot."
Contact Matt Masterson: @ByMattMasterson | [email protected] | (773) 509-5431
---