Parts of Big Marsh Park used to be a dumping ground for waste from steel mills on Chicago's Southeast Side. 
But the Chicago Park District has worked to restore the area's 278-acre natural space, and the nonprofit Friends of Big Marsh is developing the area for what it calls "eco-recreation." Today, Big Marsh is also a bike park.
However, the Southeast Side's storied industrial past and present make it difficult for locals to access the park and get around their communities, said Paul Fitzgerald, executive director of Friends of Big Marsh. 
"While surrounded by five communities, it is largely inaccessible," Fitzgerald said. "It was really designed to be accessed by heavy industry 50, 60 years ago."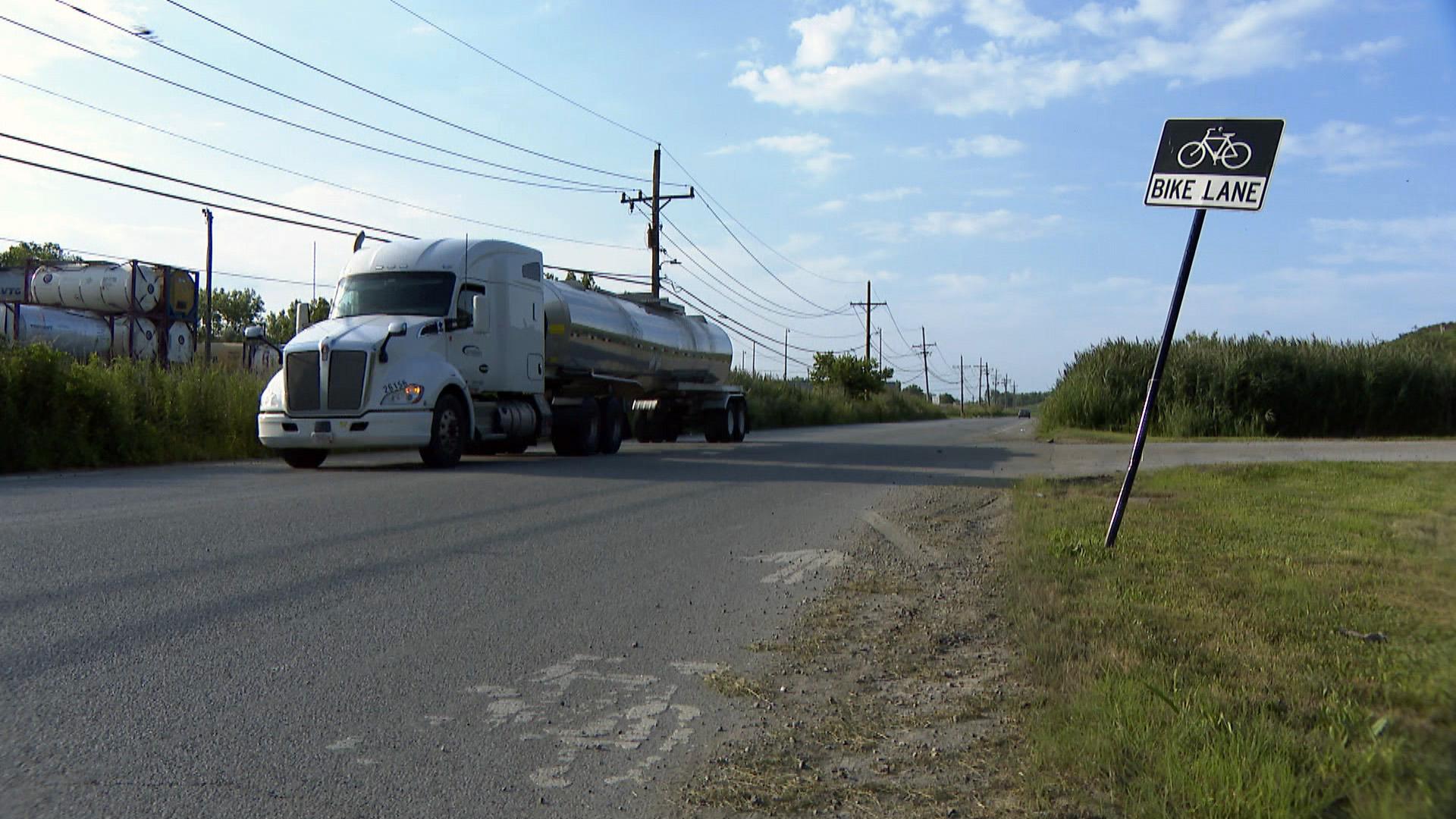 (WTTW News)
The entrance to Big Marsh Park doesn't have an official bus stop, and it is located south of 103rd Street on Stony Island Avenue, an area used mostly by semitrucks, said Chental Handy, project coordinator at Friends of Big Marsh. 
Since the park opened in 2016, Friends of Big Marsh has focused on finding ways to connect residents with the park and its biking opportunities. 
In 2019, it created the Big Marsh Bike Ambassadors Program, which teaches area teens about bike mechanics, safety and how to navigate their communities on two wheels.
"I teach them the basic bike mechanics like how to fix a flat, how to adjust their handlebars, their seat, but the cool part about the program is I actually get the teens out on bikes and in helmets and we get to visit different community locations," Handy said.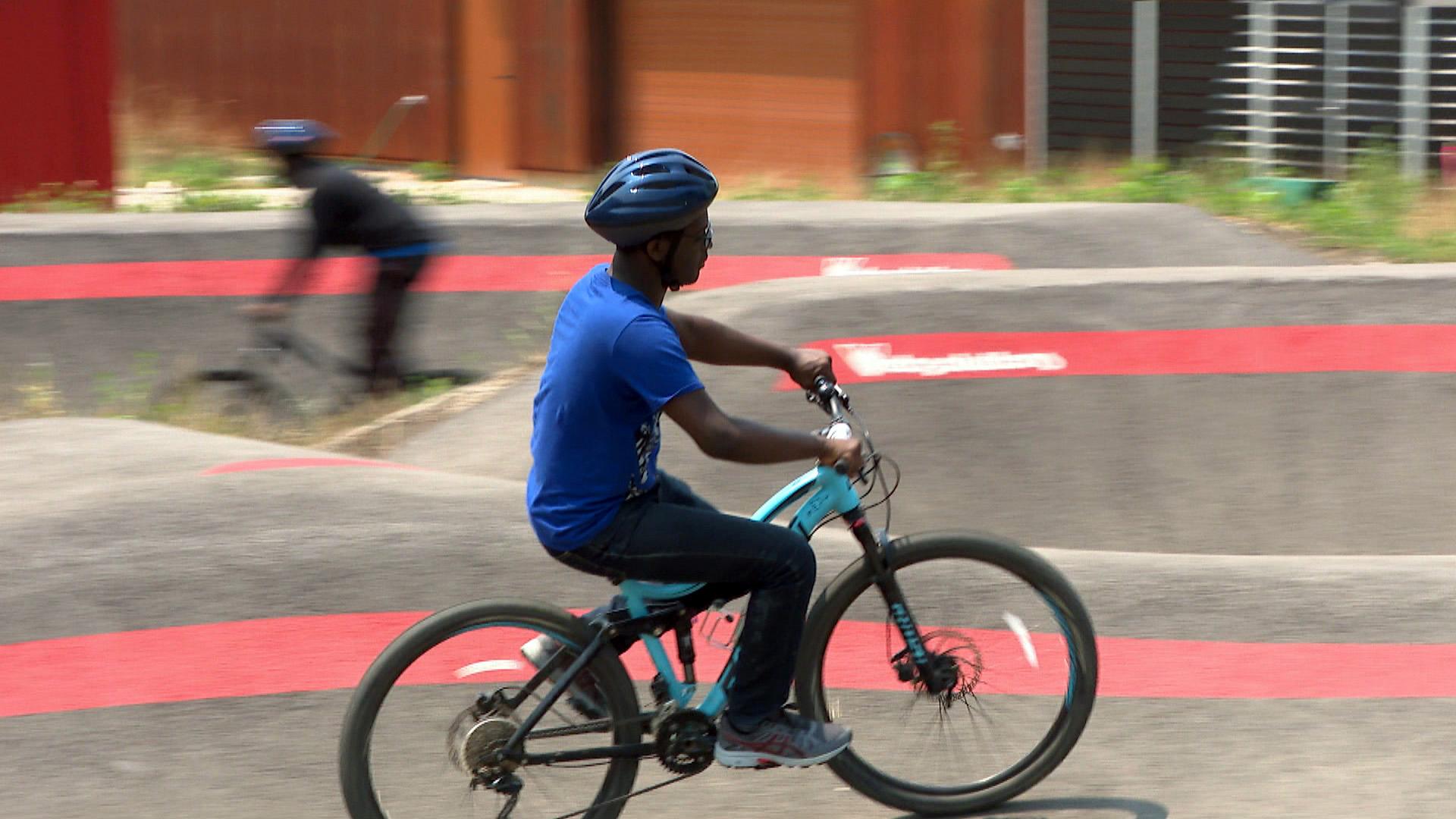 Big Marsh Bike Park (WTTW News)
The teens also learn how to build bikes and travel around the park's trails and pump tracks.
The program meets four days a week — two online and two in person — as it transitions from a completely virtual program last summer amid the coronavirus pandemic.
Bike ambassador Byron White says he's learned how to prepare for a safe bike ride through the program.
"Because really you don't know what to expect," White said. "You might think your bike is good, then a tire might stop, a gear might pop."
Handy hopes the program will bring attention to transit barriers on the Southeast Side.
"It's a highly industrial area, 18-wheelers are definitely a problem," Handy said. "It gets a little dangerous when you're alone on that path and you see two trucks riding side by side and you're just on your bike trying to hang on."
In July, bike ambassador Raymond Weldon was getting ready to take his first ride through traffic with the program.
"I'm kind of excited but I'm also a little scared to do it since there's like a thousand tons of heavy metal machines riding right past me," Weldon said.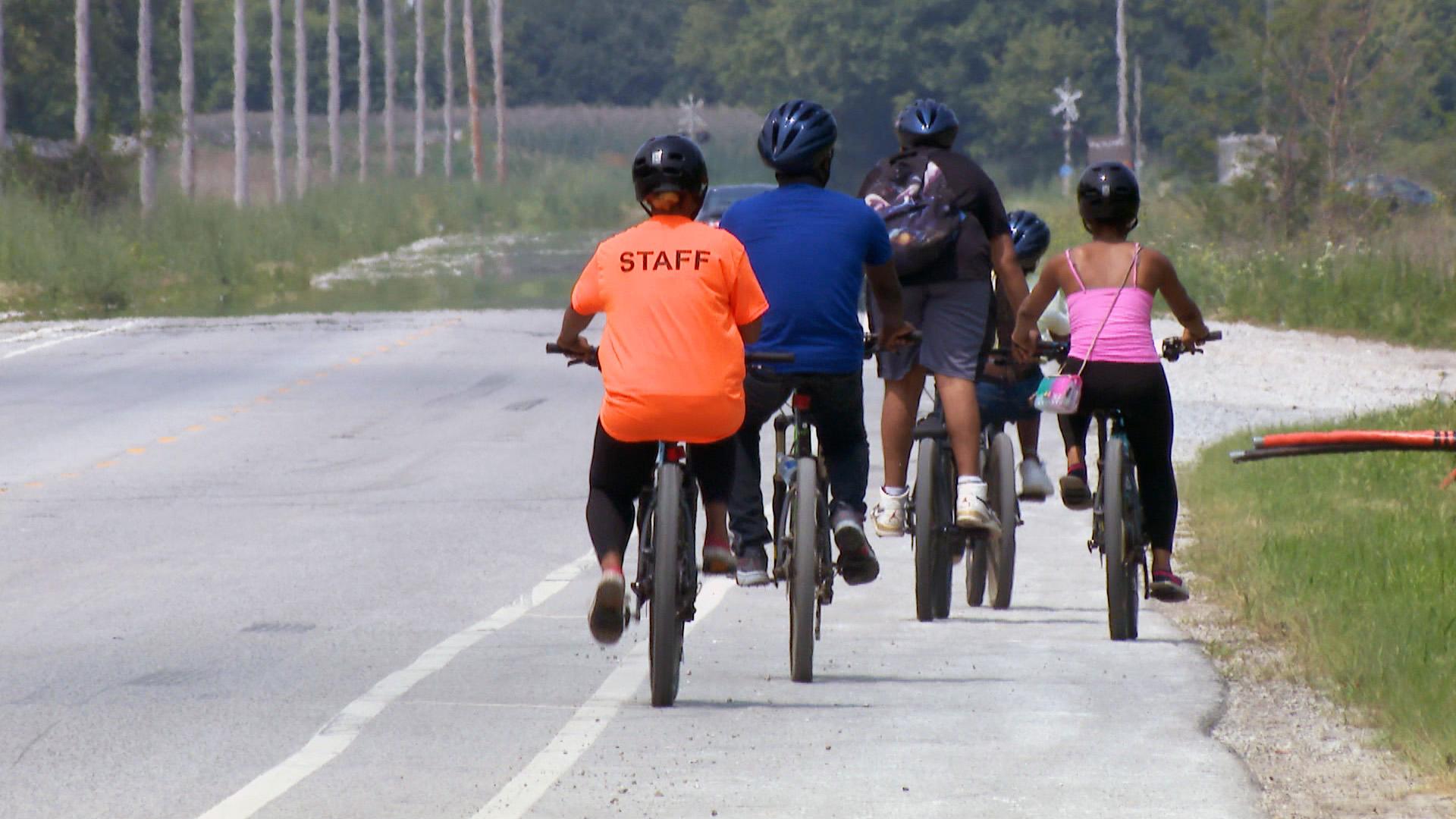 (WTTW News)
Maria Tennyson has been a bike ambassador for three years. She says traveling between communities on the Southeast Side requires cyclists to be aware of their surroundings. 
"It's mainly a big road so we have to focus on our surroundings," Tennyson said. "We have to get to know the place and sometimes we have to go on the sidewalk and ride through there."
Tennyson says she plans to continue using the skills she learned from the program long after it's over — and that she hopes to pass on what she's learned to others. 
"Once I learned everything from here I can take it to my other siblings if they want to learn how to ride a bike, I can teach them," Tennyson said. 
Note: This story will be updated with video.
---