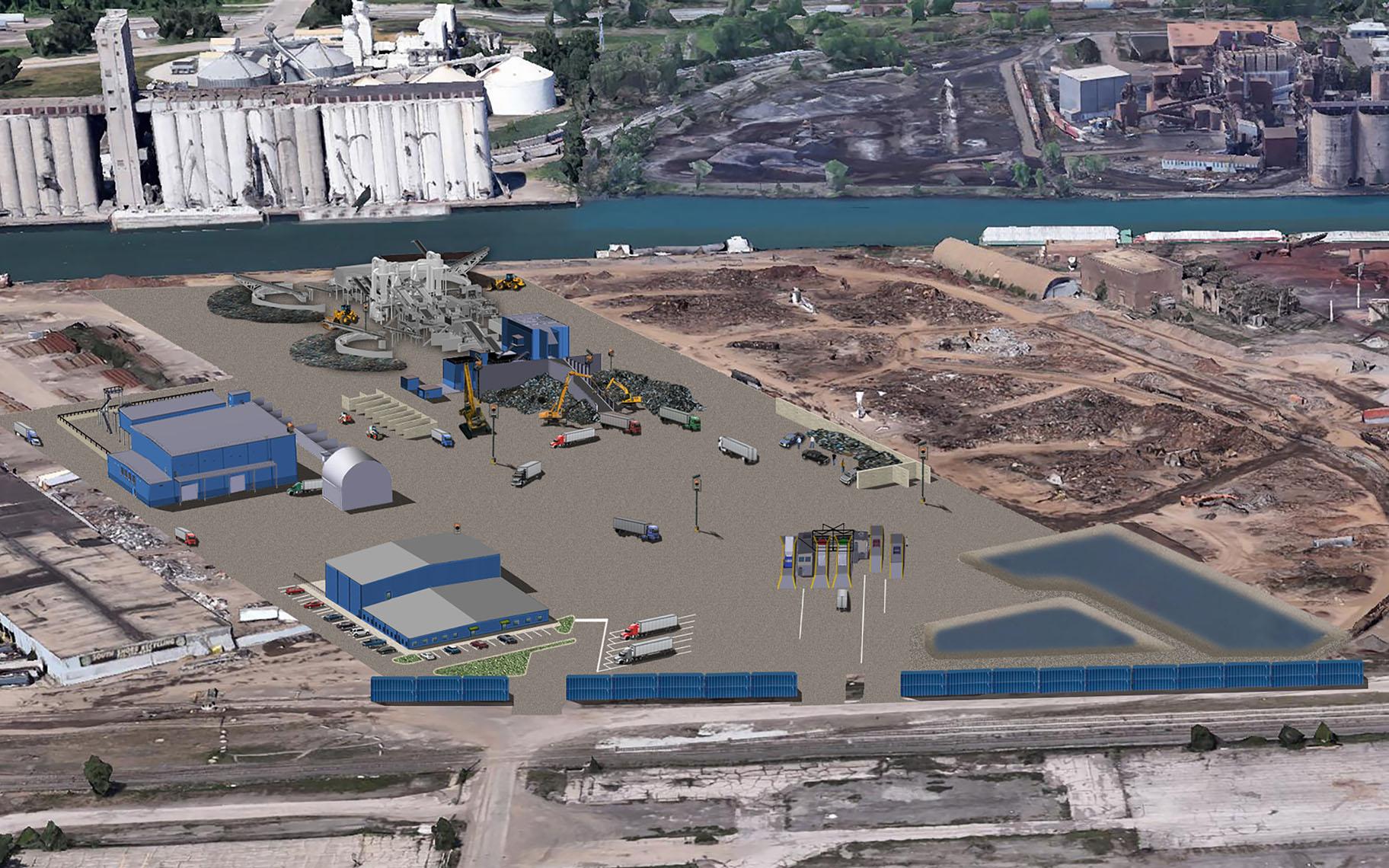 An aerial shot of the newly constructed Southside Recycling, 11600 S. Burley Ave. (Courtesy of Reserve Management Group)
After being blocked by a federal judge, Reserve Management Group, the parent company of General Iron, asked a state court to force the city of Chicago to allow it to operate a metal shredding and recycling operation on Chicago's Southeast Side.
Mayor Lori Lightfoot ordered additional studies on the impact the facility would have on the surrounding environment in May after the head of the Environmental Protection Agency said the proposal raises "significant civil rights concerns." 
That halted the city permitting process, and triggered the lawsuit that was dismissed June 30 by U.S. District Court Judge Robert Dow Jr.
Undeterred, representatives of Reserve Management Group immediately filed a lawsuit in state court in an attempt to get the permit the firm needs to operate Southside Recycling at 11600 S. Burley Ave., "based on the city's broken promises and the fact that we have met every requirement imposed by the city's own rules, which businesses have a right to rely upon," spokesperson Randall Samborn said June 30.
Samborn declined to comment Friday on the refiled lawsuit. A spokesperson for the city's Law Department said the city does not comment on pending litigation.
The company shut down its Lincoln Park operation — which drew numerous violations and triggered tens of thousands of dollars in fines — at the end of 2020.
"It is truly damaging to the environment and the local metal recycling market that the best recycling facility in the country is on hold while the only other shredder in Chicago continues to operate without any pollution controls, but we will continue to fight for our right to service our suppliers and responsibly perform the critical service of metal recycling for Chicago," Samborn said June 30.
The new proposed facility would "meet or exceed all applicable environmental and health standards," while polluting less than the shredder now operating in Pilsen, Samborn said.
The U.S. Department of Housing and Urban Development is investigating a civil rights complaint prompted by General Iron's move from Lincoln Park to the Southeast Side.
Contact Heather Cherone: @HeatherCherone | (773) 569-1863 | [email protected]
---