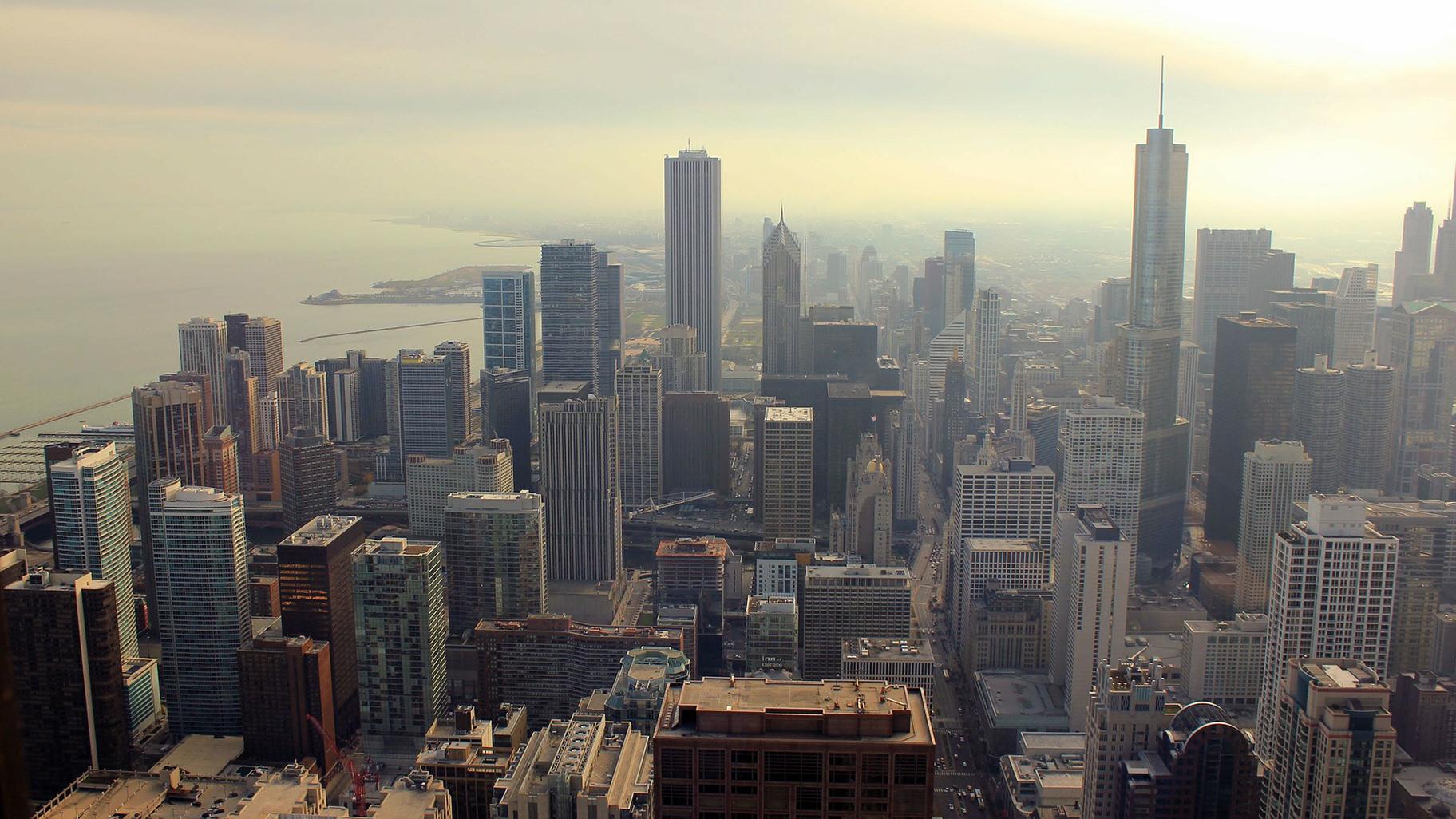 (Goodfreephotos_com / Pixabay)
Mayor Lori Lightfoot on Thursday declared that racism is a public health crisis in Chicago and vowed to redouble the city's efforts to erase the disparities laid bare by the COVID-19 pandemic.
"Racism puts a cap on someone's humanity," Lightfoot said, speaking at the Lawndale Christian Development Corporation's exhibit commemorating efforts by Martin Luther King Jr.'s 1966 campaign to eliminate housing discrimination in northern cities like Chicago.
Black Chicagoans die more than nine years sooner than other Chicagoans, a gap caused by systemic racism that is only growing, according to a report released this week by the Chicago Department of Public Health.
"COVID is not over, but this is what is next," said Dr. Allison Arwady, the commissioner of the Department of Public Health.
The life expectancy between those who live in Edison Park, a primarily white Far Northwest Side neighborhood, and those who live in Garfield Park, a primarily Black West Side neighborhood, is more than 14.5 years, according to the report.
Black Chicagoans, on average, live less than 71.5 years, while white, Latino and Asian Chicagoans live more than 80.5 years, on average, according to the report compiled by the Chicago Department of Public Health's Health Equity Index Committee.
That gap is driven by higher rates of chronic diseases among Black residents, including diabetes, which is 70% more likely to kill a Black Chicagoan than a white Chicagoan, as well as an increased rate of opioid overdoses among Black residents, according to the report.
In addition, Black Chicagoans are nine times more likely to be homicide victims than other Chicagoans and Black infants are approximately three times as likely to die in their first year of life compared to babies of other races, according to the report.
Black Chicagoans also make up nearly half of all Chicagoans living with HIV, while they make up one-third of the city's population, according to the report.
Life expectancy declined between 2012 and 2017 for all racial and ethnic groups in Chicago except white Chicagoans, according to a report released by the city in September.  The life expectancy for Latino Chicagoans is 80 years, a decline of more than three years in a five-year period. The life expectancy for Asian Chicagoans is nearly 83 years, a decline of more than 2.5 years from 2012 to 2017.
The life expectancy of white Chicagoans rose during that five-year period by approximately five months, according to the data.
To tackle those disparities, city officials announced Thursday they had selected six organizations to lead efforts to vaccinate residents against COVID-19 in each of Chicago's six regions and craft plans to address long-term health issues is those areas of the city, including access to routine medical care, social services, healthy food and safe housing as well as public safety.
The effort will be funded with $9.6 million from the federal government, officials said.
During Arwady's City Council confirmation hearing in January 2020, she told aldermen that she planned to spend the bulk of her time as the head of the city's health department combating Chicago's life expectancy gap, the largest in the nation, according to a 2019 study of the largest 500 U.S. cities by NYU School of Medicine.
Fewer than two months later, the coronavirus pandemic hit Chicago and scrambled all of Arwady's plans while casting a blinding spotlight on the disparities at the heart of the life expectancy gap.
Although Black Chicagoans make up approximately one-third of the city's population, they accounted for 39.5% of the more than 5,500 deaths from COVID-19 in Chicago since the start of the pandemic. White Chicagoans, who likewise account for one-third of the city's population, represent 22% of COVID-19 deaths in Chicago, according to data compiled by the city.
The renewed focus on the life expectancy gap by city health officials and Lightfoot comes less than a week after Chicago fully reopened as the COVID-19 pandemic wanes, and nearly two years after the Cook County Board of Commissioners, led by President Toni Preckwinkle, unanimously declared racism to be a countywide public health crisis.
Preckwinkle launched the Cook County Equity Fund in May and announced plans to spend $120 million through 2022 combating historical disparities and disinvestment in Black and Latino communities.
Lightfoot, who has been mayor of Chicago for more than two years, said Thursday it was long past time for the city to declare racism to be a public health crisis.
Contact Heather Cherone: @HeatherCherone | (773) 569-1863 | [email protected]
---