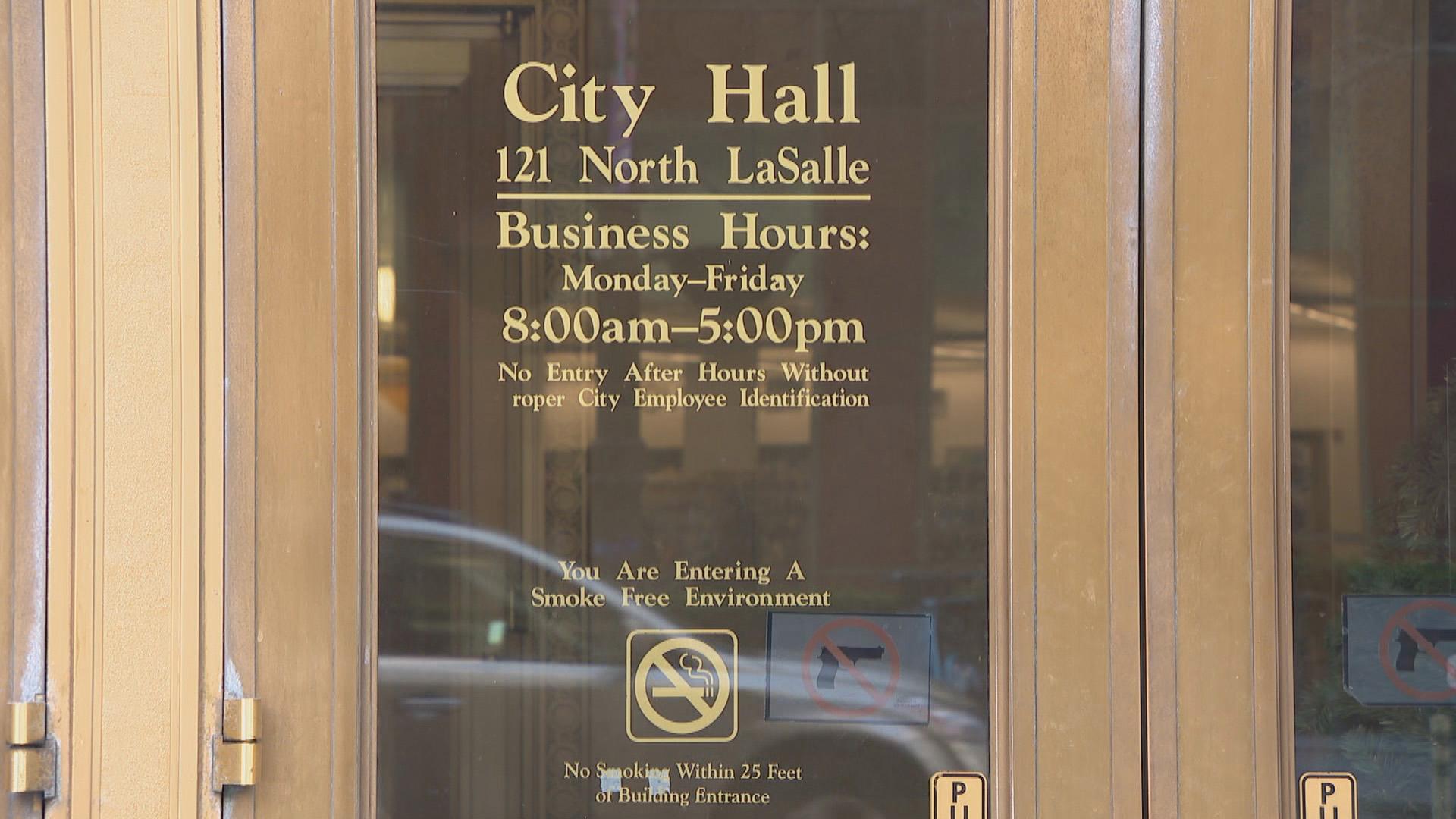 (WTTW News)
Mayor Lori Lightfoot's pick to serve as the city's top lawyer won the endorsement of a key City Council committee Wednesday, even as tension remains between aldermen and the city's Law Department.
The City Council's Budget and Government Operations Committee unanimously approved the nomination of Celia Meza to serve as corporation counsel, setting up a final vote by the full City Council on June 23.
Meza has served as the city's top attorney since December, replacing former Corporation Counsel Mark Flessner, who resigned amid a growing furor over the mayor's handling of the revelation that Chicago police officers handcuffed a naked woman during a mistaken raid in February 2019.
The firestorm that pushed Flessner out as Chicago's corporation counsel began when CBS2-TV aired video of the raid that showed Anjanette Young, a social worker, telling seven male police officers 43 times they were in the wrong home and begging them to let her get dressed.
During her hourlong confirmation hearing Wednesday, Meza faced pointed questions about whether she could represent the entire city after serving as Lightfoot's counsel and senior ethics advisor in a role created by the mayor when she took office in May 2019.
Meza, who, If confirmed as expected, will be the first Latina to lead the city's Law Department, pledged to represent the City Council "to the fullest" in response to questions from Ald. Jason Ervin (28th Ward).
Flessner clashed with aldermen in September after warning them to be careful when demanding that firms do more to meet goals set by city officials designed to encourage them to hire Chicagoans and work with firms owned by female, Black and Latino Chicagoans.
That prompted Ervin and other aldermen to propose hiring an attorney solely to represent the City Council, a measure that has languished in legislative purgatory.
Meza said she would support such a proposal — if it was funded by the City Council.
In addition, Meza said she would ensure that the Law Department hires more Black and Latino attorneys and interns, adding that it would be her "personal mission," as the daughter of immigrants forced to leave school to work, to improve the city's record on diversity.
Meza also said it was of the "utmost importance" that the city complies with the consent decree that requires the city to change the way the Chicago Police Department operates to ensure that it protects the constitutional rights of Black and Latino Chicagoans.
In other action, aldermen also advanced the nomination of Andrea Cheng to serve as commissioner of the Department of Water Management.
If confirmed by the City Council, Cheng will replace former Commissioner Randy Conner, who retired in June.
Cheng promised to continue Conner's efforts to reform the department after the city's inspector general concluded that the department was rife with "overtly racist and sexist behavior and attitudes."
In addition, Cheng vowed to get started on two separate efforts to replace the lead service lines responsible for contaminating the tap water in thousands of Chicago homes. 
Lightfoot laid out a plan in September 2020 to replace all of those lead service lines, but acknowledged that the city could not afford the $8.5 billion cost.
The city has yet to replace a single lead service line in the eight months that has elapsed since Lightfoot's announcement, officials acknowledged.
"This is our learning year," Cheng said, adding that the push would emphasize "quality over quantity."
Much of Cheng's confirmation hearing was centered on concerns from aldermen that a lawsuit has stopped some small companies from working on water main and sewer main replacement projects. 
Several aldermen demanded answers about what Cheng was doing to get that work done and those companies back to work, and said they would vote against her confirmation on June 23 if they don't get it.
Cheng said she was working on the issue, but was limited in what she could say about the matter in an open session because of the ongoing litigation.
Aldermen also advanced the nomination of Brandie Knazze to serve as commissioner of the Department of Family and Support Services. If confirmed, Knazze will replace former Commissioner Lisa Morrison Butler, who resigned in February.
Contact Heather Cherone: @HeatherCherone | (773) 569-1863 | [email protected]
---