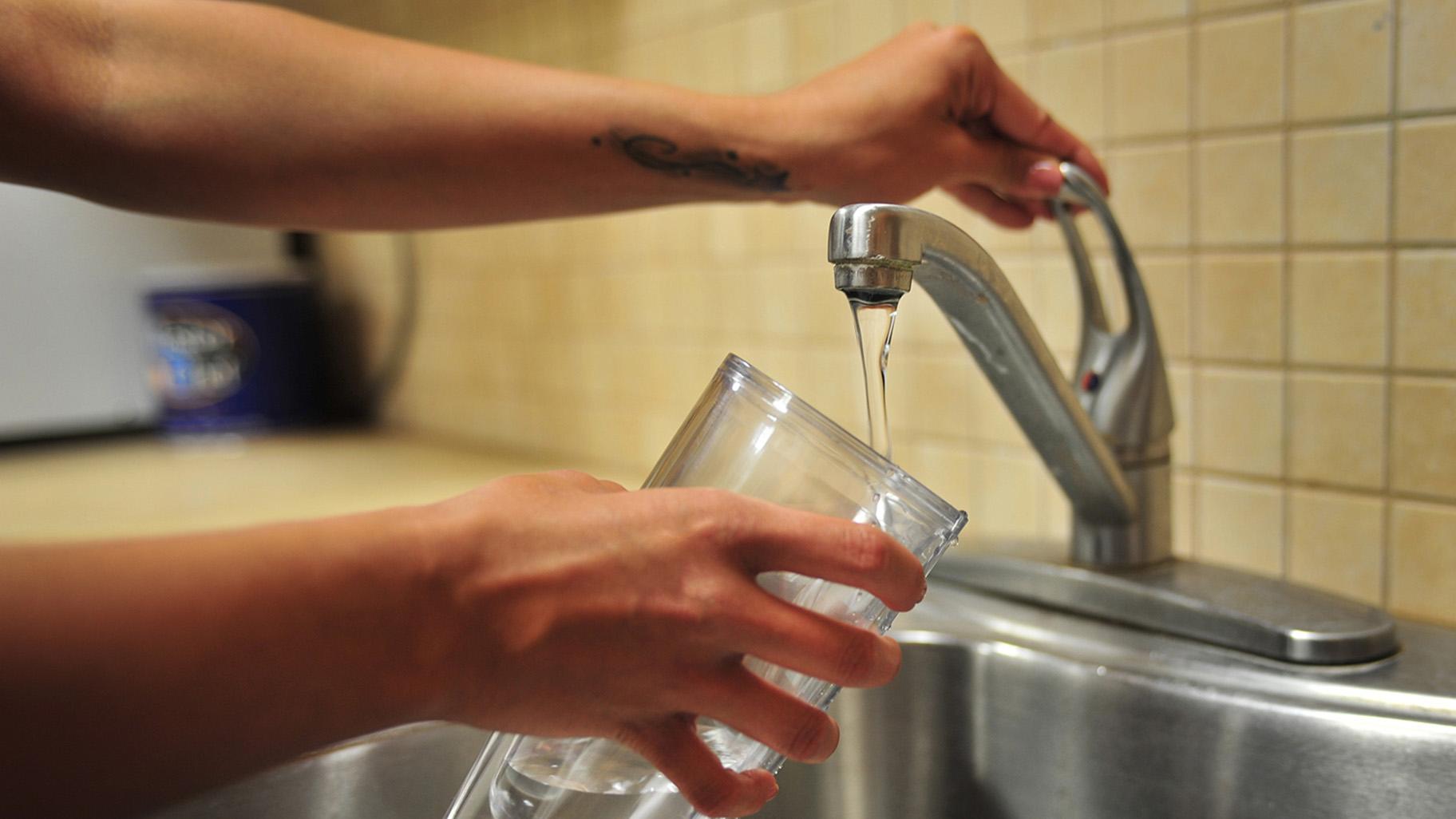 (U.S. Air Force photo by Airman 1st Class Alexxis Pons Abascal)
Mayor Lori Lightfoot on Thursday unveiled a plan to replace the lead service lines responsible for contaminating the tap water in thousands of Chicago homes "over multiple decades" that relies on federal and state funds.
Lightfoot's voluntary plan lays out a timeline that would take more than 500 years to replace the lead service lines that connect approximately 400,000 Chicago homes with water mains buried under Chicago streets. The metal can leach a brain-damaging chemical into drinking water.
The plan is designed to "chip away" at Chicago's problem of lead service lines — "a steep and costly mountain to climb," Lightfoot said. 
"We have to start climbing this hill," Lightfoot said. "It is way past time to do something about this."
Lightfoot's announcement represents a major shift in city policy, and a break from former Mayors Richard M. Daley and Rahm Emanuel, who considered water delivery pipes — or service lines — to be the responsibility of the property owner.
For nearly 100 years, city law required that lead pipes be used to funnel water to single-family homes and small apartment buildings. Federal law banned the use of lead pipes in 1986, when it was discovered that they could cause brain-damaging toxins to leach into the water.
The program unveiled by Lightfoot on Thursday requires the approval of the Chicago City Council, and comes as the mayor is preparing a 2021 spending plan that fills a $1.2 billion shortfall amid the coronavirus pandemic. A vote on the plan is expected in November, according to the mayor's office.
Replacing each lead service line will cost between $15,000 and $26,000, and take "multiple decades" to complete, according to a presentation crafted by the Department of Water Management. That would peg the final cost of the program between $6 billion and $10.4 billion. The plan calls for between 400 and 800 homes to have their lead service lines replaced each year.
Lightfoot told reporters the likely cost of the program would be $8.5 billion.
"That money doesn't exist right now," Lightfoot said, adding that she would move as fast as possible to replace lead service lines once funds are available.
Lightfoot brushed off criticism from Ald. Gilbert Villegas (36th Ward), her floor leader, who said in an early morning tweet that the pace of the plan envisioned by the mayor was too slow, even though her own plan acknowledges the effort will take "multiple decades."
Villegas is Lightfoot's closest ally on the City Council. He has long advocated for the city to take an active role in replacing the lead service lines, but was rebuffed by Emanuel.
"There are always going to be critics," Lightfoot said, noting that the problem is complex and developed over decades. "It is not an easy fix. It is not something, that even if we had all the resources, you could flick a light switch and get done. I would hope that people would be understanding of that, and really educate themselves, particularly before they take to a medium like Twitter."
The EPA requires water agencies to act to reduce lead when more than 10% of tap water samples exceed the lead action level of 15 parts per billion, even though there is no safe level of lead in water. Chicago has met that standard annually based on a sample of homes tested by city officials.
The city will remove the first lead service lines from 600 homes with high levels of lead in the drinking water in low-income neighborhoods with $15 million in federal grants, according to Lightfoot's plan. 
Households that earn less than $72,800 for a family of four whose home's tap water has more than 15 parts per billion of lead will have their lead service lines replaced for free, according to the plan. 
Lightfoot's plan envisions removing as many lead service lines as possible when city crews replace or repair the water mains under the street in front of homes, in an effort to minimize the disruption caused by the construction and save money.
The best way to do that will be determined by a pilot program of 50 homes set for 2021, said Randy Conner, the commissioner of the Department of Water Management.
Homeowners willing to foot the entire bill would get a list of suggested contractors to choose from to complete the work and would have the fee for the required work permit waived and the approval process expedited, according to the plan.
That would cost the city approximately $3,500 for each lead service line replaced in materials and waived fees, according to the plan. However, that is expected to account for less than 100 lead service line replacements annually, costing the city just $40,000, according to the plan.
Lightfoot ordered the installation of water meters in Chicago homes to stop in July 2019 after city officials found elevated levels of lead in more than one in five metered homes they tested — 13 months after officials first learned of the issue.
Lightfoot's order reversed a decision made by Emanuel in November 2018 to continue installing water meters in homes, despite evidence that those homes had elevated levels of the brain-damaging chemical. The Environmental Protection Agency and the U.S. Centers for Disease Control and Prevention say there is no safe amount of lead in drinking water.
A 2013 study by EPA researchers linked the installation of meters and the replacement of water mains to high amounts of the heavy metal in drinking water, because lead pipes that are disturbed by street or plumbing work can release the material into the water supply. Lead is a neurotoxin and can be especially damaging to children and pregnant women.
Data gathered as part of a study of 510 Chicago homes in 2019 found that 22% of residences with new water meters had elevated levels of lead, the mayor's office announced. Of those homes, 7.1% had lead levels above the 15 parts per billion action level set by the EPA, officials said.
Nearly 119,000 Chicago homes have water meters, which were touted by city officials as a way to reduce water usage and save money.
In February, city officials launched a pilot program plan to conduct a study of an ultrasonic water meter, in an effort to restart the city's meter installation program. That study has been delayed by the coronavirus pandemic, Conner told aldermen.
Residents with meters in their homes can get a free filter set, which includes a water pitcher and six cartridges to remove lead and register to get their water tested by calling 311, or requesting a free kit online.
Residents concerned about lead levels should flush or run water continuously for five minutes after it has been stagnant for six hours or more to reduce lead levels and exposure, city officials said.
For more information, visit leadsafechicago.org.
Contact Heather Cherone: @HeatherCherone | (773) 569-1863 | [email protected]
---