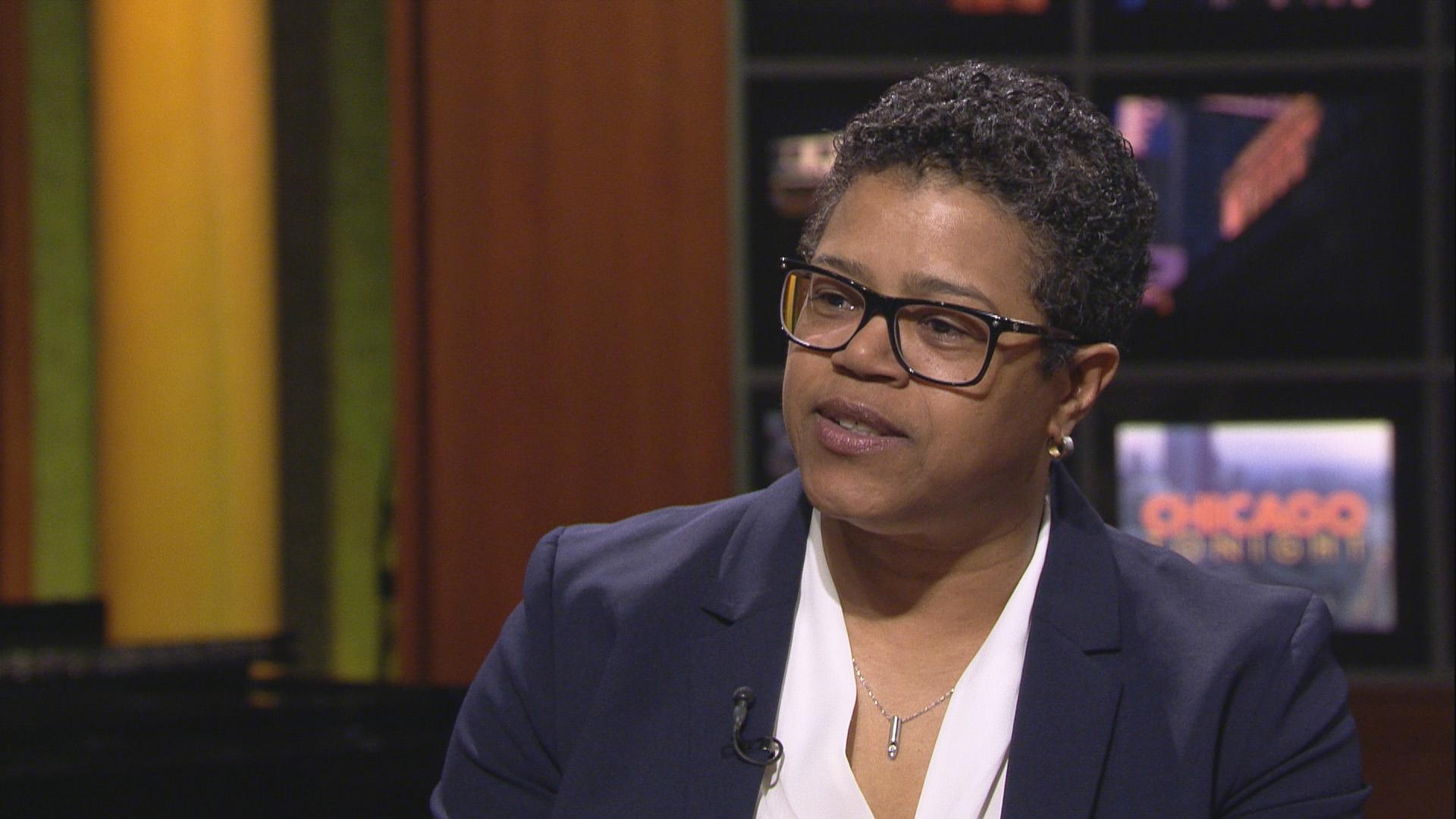 Sydney Roberts appears on "Chicago Tonight" on May 2, 2018. (WTTW News)
Sydney Roberts, the chief administrator of the Civilian Office of Police Accountability, the agency which investigates misconduct among the Chicago Police Department, has announced she will be resigning from the organization after three years on the job.
Roberts did not give an explanation for her decision in a statement Wednesday, saying only that she is leaving "with a heavy heart."
"I am confident that COPA will continue to advance meaningful police reform and accountability through objective investigations, a commitment to transparency, community engagement, and policy recommendations," she said in her statement, "all of which will improve policing outcomes in our communities."
Roberts was appointed to her position by then-Mayor Rahm Emanuel and confirmed by the City Council in April 2018.
Her announcement comes as her agency is continuing to investigate the recent fatal shootings of 13-year-old Adam Toledo and Anthony Alvarez by Chicago police officers in separate incidents in March.
COPA last week also announced it had completed its investigation — which lasted well over a year — into the botched raid of Anjanette Young's home in February 2019. That probe found evidence that nearly a dozen officers committed nearly 100 acts of misconduct during that incident.
Following Roberts' resignation, an interim leader will be put in place until a full-time replacement can be chosen, Mayor Lori Lightfoot said.
In a statement of her own, Lightfoot wished Roberts "the best in her future endeavors" and said Roberts "remained focused on increasing accountability and transparency within CPD" despite the "challenges of this past year."
During a news conference Wednesday afternoon, the mayor said she did not request Roberts' resignation, but she did have more pointed comments on the outgoing chief administrator.
"I've made no secret of the fact I've been extraordinarily unhappy with the way that they've handled a number of things, not the least of which is taking over 18 months to move forward on an investigation regarding Anjanette Young," Lightfoot said at an unrelated news conference. "And in a lot of that time, nothing happened. That's not acceptable."
COPA has stated that investigation took 16 months.
Roberts defended COPA operations last year after an audit by the city's inspector general found the agency had failed to release video and audio recordings of use-of-force incidents within the required 60 days, telling the Chicago Police Board in September that COPA had "never intentionally withheld" information from the public.
Lightfoot said she's made comments both publicly and directly to COPA leadership that the agency needs to be "much more responsive, much more mindful" in carrying out its investigations efficiently.
"We've got to make sure that they move forward in a thorough, but expeditious way," Lightfoot said, "because as everyone knows, justice delayed is justice denied."
Heather Cherone contributed to this report.
Contact Matt Masterson: @ByMattMasterson | (773) 509-5431 | [email protected] 
---