The Chicago History Museum has a new president. 
South Side native Donald Lassere has returned to Chicago to lead the museum after helming the Muhammad Ali Center in Louisville for many years. 
His hiring coincides with a renewed emphasis on preserving and celebrating Chicago's history, especially on the city's South and West sides.
"Chicago has a very interesting history, when it comes to diversity, when it comes to inclusion, which are things that people are talking about now," Lassere said. "So we should tell that story, we should talk about the fact that Chicago throughout its history has been a city of immigrants. Why was that? You know, why did we have so many immigrants come to Chicago, tell the true story of how they were treated. When Black people migrated from the south, how they were treated and what opportunities they saw." 
Lassere says part of his goal as president of the museum is to diversify its pool of visitors. He says that means expanding the museum's mission out of its base in Old Town and into the city's neighborhoods. 
"We do have an obligation to bring Chicago's history out into the community. In various ways, we can do that digitally. We can do that by programming certain things in communities, doing some small traveling exhibits. There's lots of ways we can do that type of outreach," Lassere said. 
The Chicago History Museum also operates an extensive image collection available to researchers and the public. WTTW News asked Lassere to pick out a few of his favorites. 
The first he chose is a photo of Muhammad Ali at a press conference in downtown Chicago from 1966. Lassere says he picked it to highlight his personal connection with Ali, as well as some of the boxer's unknown connections to Chicago.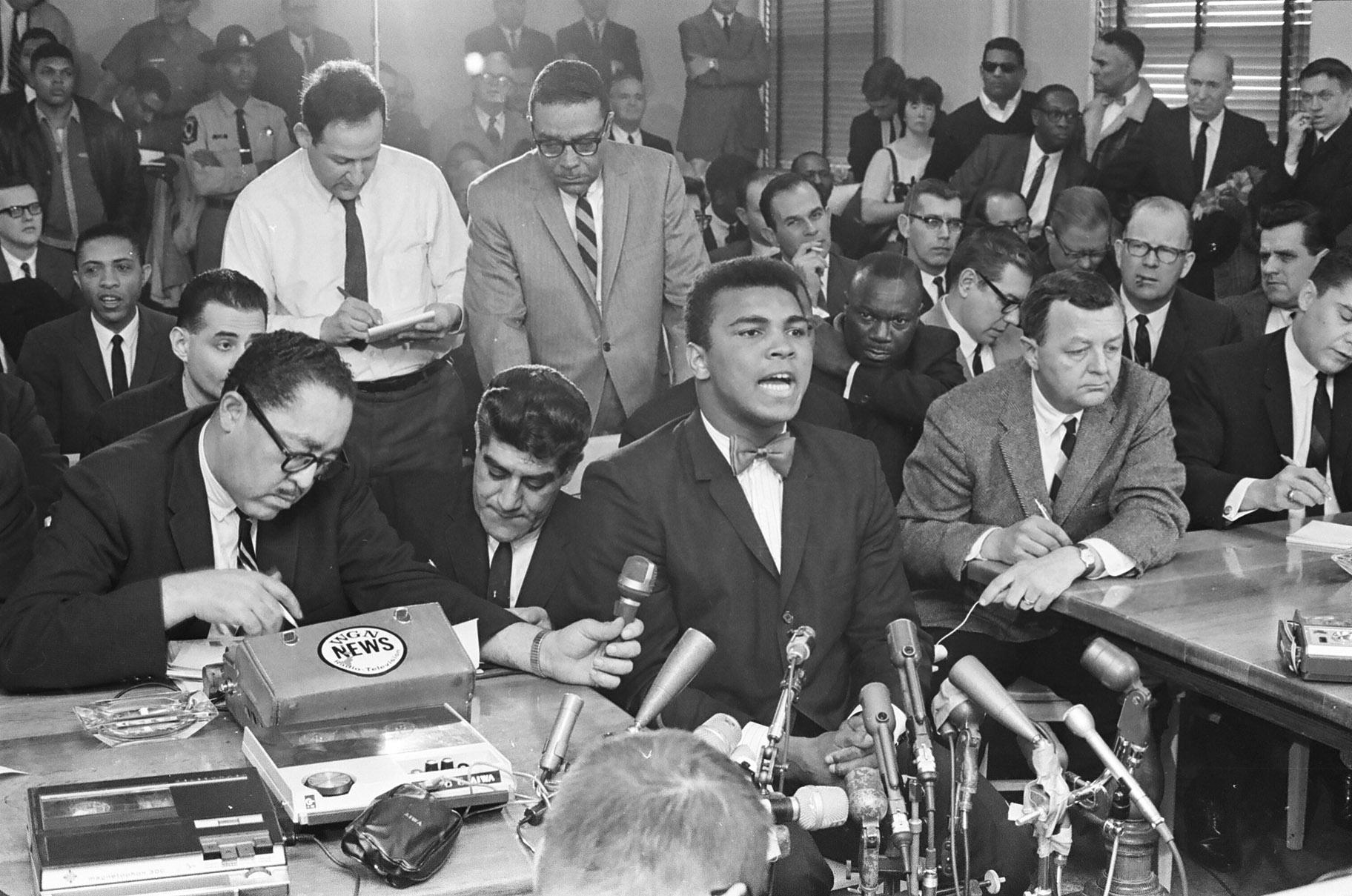 (Credit: Chicago History Museum)
"It captures the essence. He was a magnet for people. And he just had this way of communicating ideas and his thoughts, and particularly to reporters. I mean, he was just a captivating person. And so there's that connection, you know, I like to say Chicago is a captivating city. Right? And so that representation of Muhammad says so much about him, but a lot about the city as well," Lassere said. 
Another photo Lassere picked was taken outside the 1955 funeral of Emmett Till on Chicago's South Side.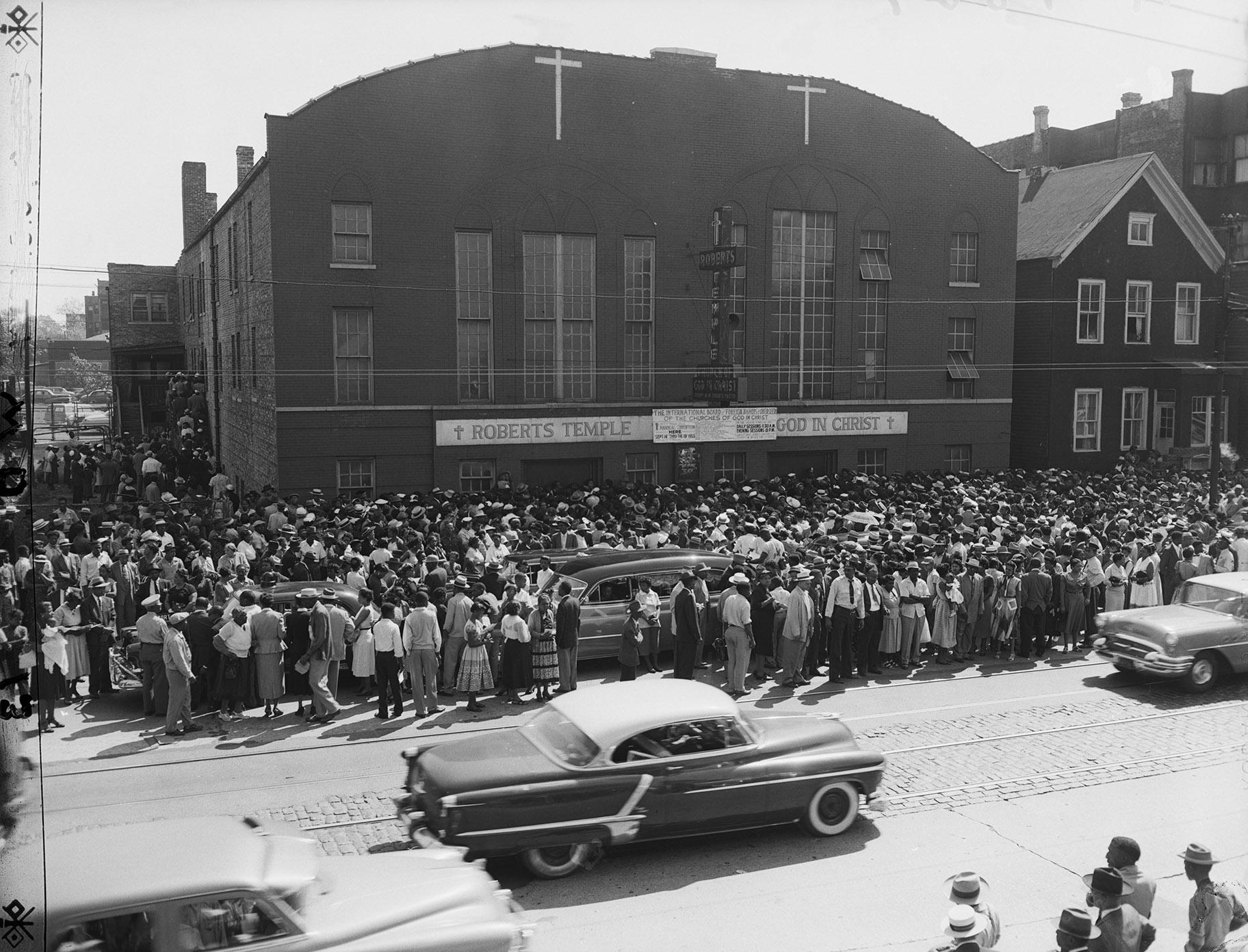 (Credit: Chicago History Museum)
"Till's murder and that funeral really was a giant spark for the civil rights movement. So you can say that, in large part, the civil rights movement began in Chicago," Lassere said. "And we have lost that in, you know, talking about how the civil rights movement started and the importance of it … so I wanted to just demonstrate that our history here in Chicago is sometimes not really articulated well, and that we really need to take a deep dive and look at it from many different perspectives." 
---