There are an estimated 700,000 lead service lines carrying water to homes in Illinois, more than half of which are in Chicago. Lead in drinking water can cause brain damage in children, among a slew of other health problems. 
Last year the city announced a plan to slowly replace those lines, an effort which has yet to get underway. Now, state lawmakers want to tackle the toxic problem—and they want Congress to foot the bill.
'Scrambling for information'
For the last 14 years, Maria del Carmen Macias has offered day care out of her Belmont Cragin home. A couple of years back, the Department of Children and Family Services notified Macias that in order to keep her license in good standing, she'd have to test the water in her home for lead.
"(The kitchen faucet) needed two tests, if I had a fridge that makes ice I'd need to send them a big (container) with ice, and the bathroom twice," Macias said.
Macias says her building's lead levels came back normal, but she was frustrated the state didn't offer enough guidance on how to test her home's water or what to do if the lead levels were too high. 
"There is no guidance, no clarity, and providers are just scrambling for information," Macias said.
Macias credits the nonprofit Elevate Energy for offering her training and financial support. And she's been helping other child care providers get educated and take action, but she thinks house-by-house lead mitigation isn't enough to tackle such a huge problem.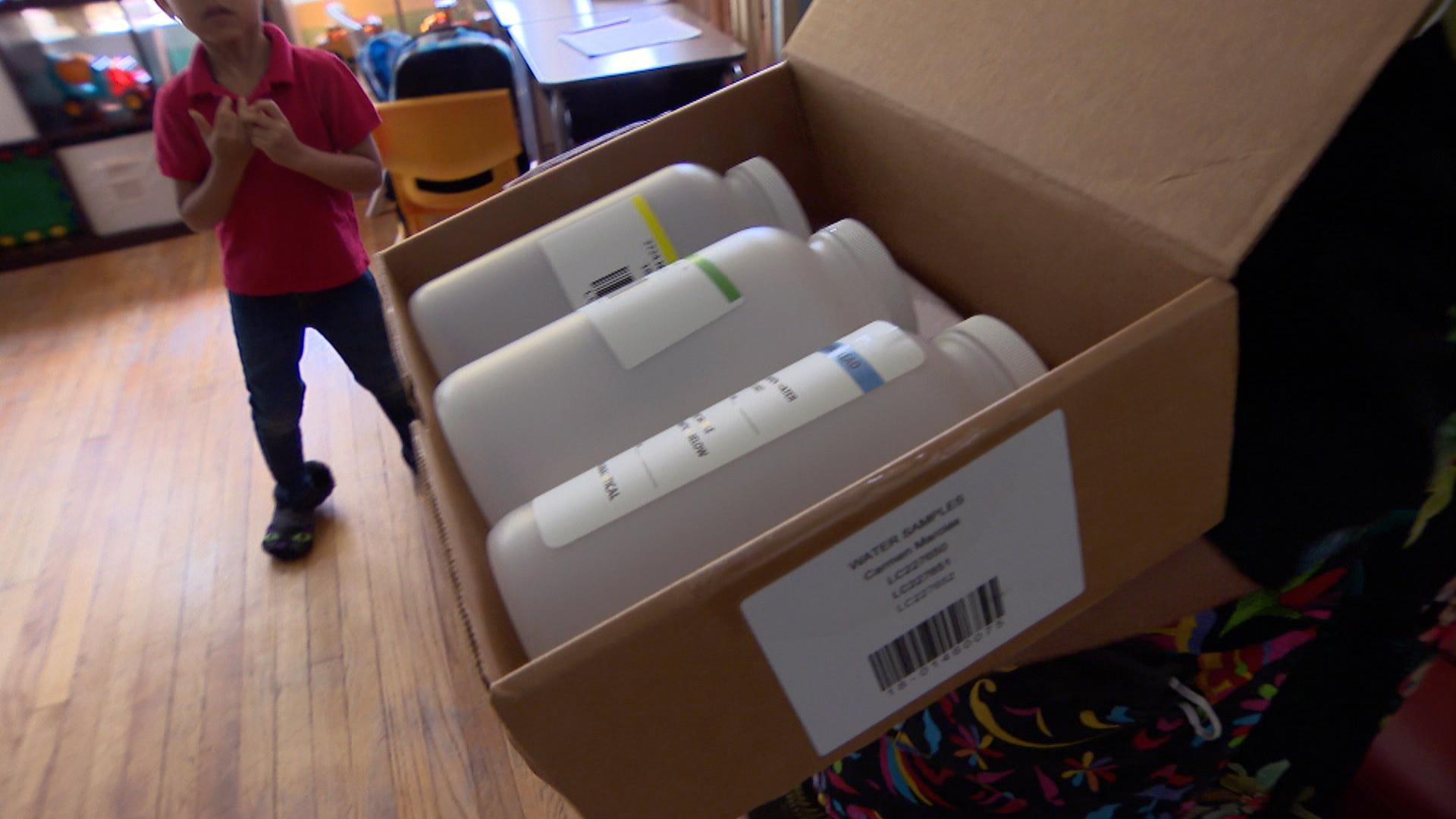 A water lead testing kit. (WTTW News)
"It should not be on the shoulders of the providers. It should be the state," Macias said. "Even if I don't have a day care, what if I had a lot of lead in my pipes? It is affecting me, my family, my children."
State lawmakers agree. Last week, the Illinois House OK'd a bill that calls on utilities to find and replace lead service lines carrying water to customers' homes. Depending on how many pipes the utility has to replace, they'd have between 15 and 34 years to get it done.
"Everyone should be able to drink clean water without any issue," said state Rep. Lamont Robinson, a Democrat from Chicago and the bill's lead sponsor in the House.
The bill originally set aside $200 million from a new fee to help pay for replacements, but that was removed to secure enough votes. Instead, supporters are looking to the Biden administration's infrastructure plan to fund the project—a move that left some Republicans skeptical.
"I would like to see this bill be allowed to go forward with an idea of how it's going to be paid for, because it is going to have to be paid for," said state Rep. Steve Reick, a Republican from Woodstock.
Biden's infrastructure plan includes $45 billion to replace lead service lines nationwide. 
'A pretty substantial problem'
Justin Williams of the Metropolitan Planning Council says the state needs to be ready to act as soon as any money is available.
"Illinois and Chicago have more lead service lines than any other state or city in the country, so it's a pretty substantial problem at both the city and state scale," Williams said.
Williams says funding from Congress would make a big dent in the problem. And he wants government at every level to come up with a plan.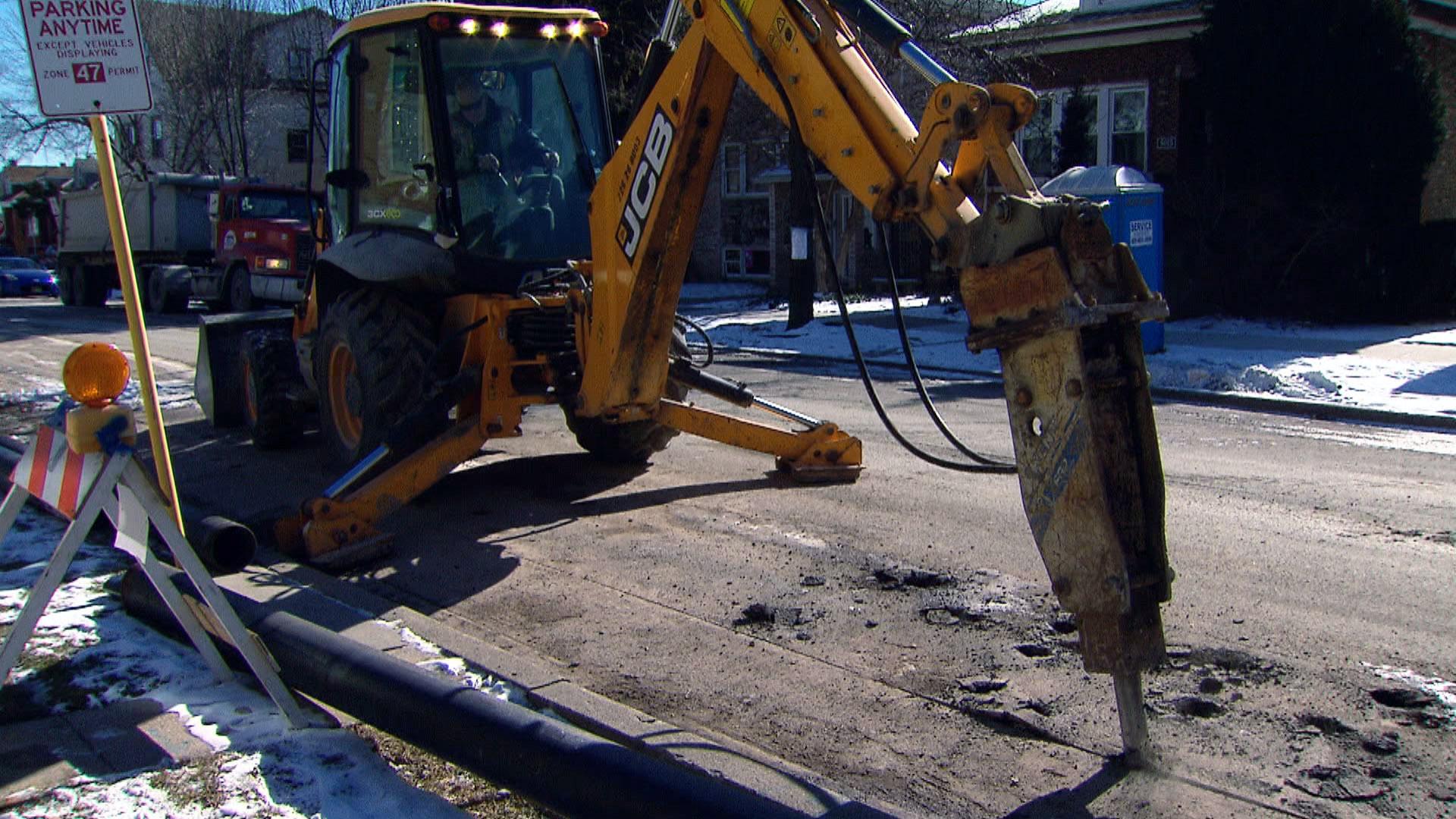 A crew replaces pipes beneath a residential street in Chicago. (WTTW News)
"The state of Illinois is likely going to have a long-term role to play in finding dedicated funding to deal with this problem," Williams said. "Municipalities and water utilities are also going to need to identify sustainable and equitable revenue sources to address lead service lines in their communities."
Williams hopes the lead service line replacement bill will pass the state Senate. Macias is hopeful, too. She says it's a critical issue, especially for people of color and people who don't make much money.
"To have clean water is not a luxury," Macias said. "It's a human right."
The bill making its way through the General Assembly would create an advisory panel to help identify funding if federal money doesn't come through, and require utilities to come up with a plan by 2027 to replace service lines.
---