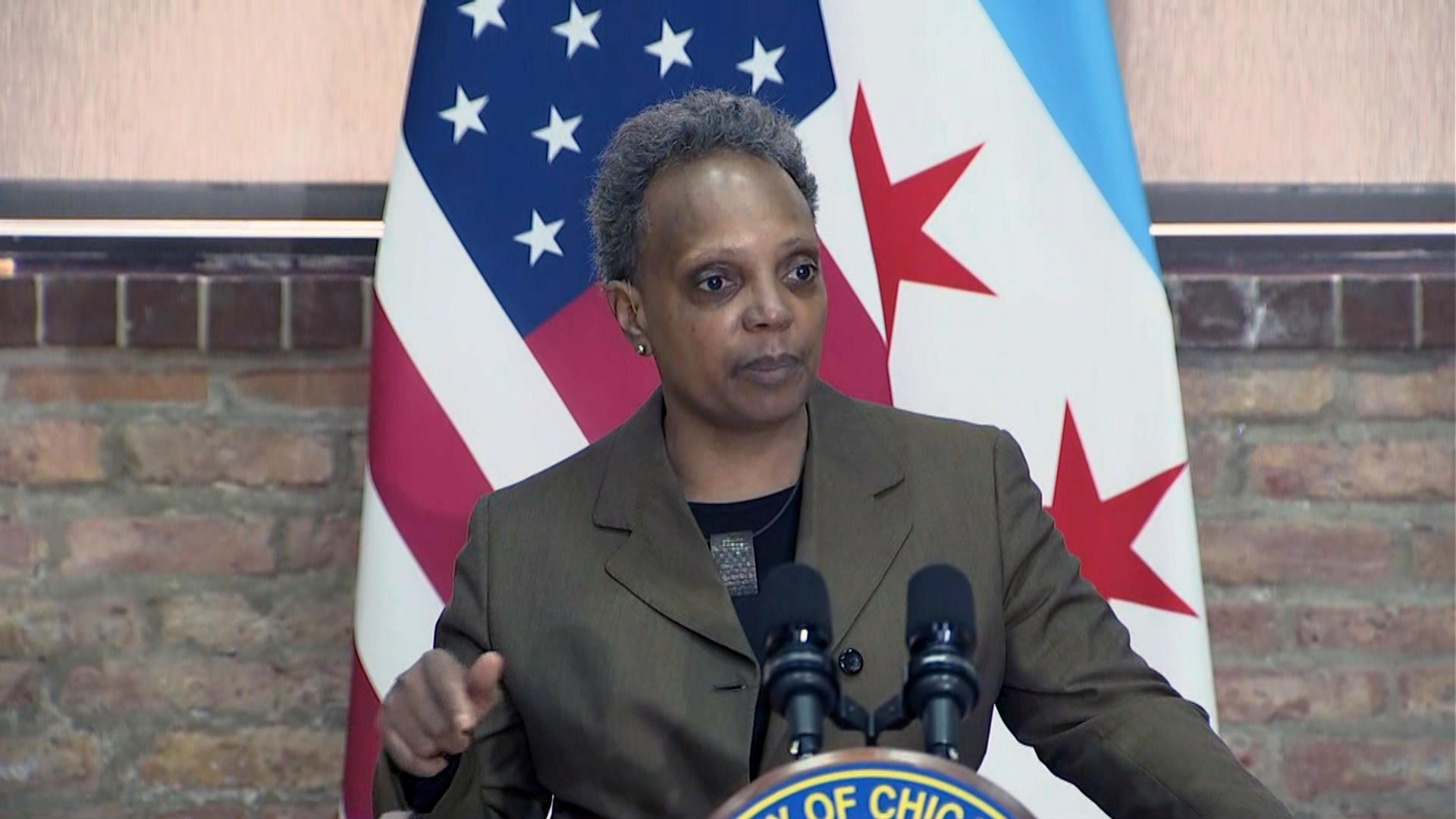 Mayor Lori Lightfoot speaks at the New Life Church on Monday, April 5, 2021. (WTTW News)
Mayor Lori Lightfoot says a new foot pursuit policy must be put in place for the Chicago Police Department by this summer following the fatal shooting of a 13-year-old boy by an officer on the Southwest Side.
Lightfoot issued that directive Monday during a news conference with Police Superintendent David Brown, who provided an update on the fatal shooting of Adam Toledo, one week after the boy was killed by a CPD officer in an alley in the Little Village neighborhood.
"Tragedies like these also underscore the urgency of reforming CPD's foot pursuit policy, not tomorrow, but today," the mayor said Monday at the New Life Church in Little Village. "Foot pursuits present a significant safety issue (for) officer safety, but also community safety, for the pursued and for bystanders."
Lightfoot said officers engage in hundreds of foot pursuits each year, but policy changes included under the department's court-ordered consent decree have been put off for "several years."
She said the circumstances around these pursuits often lead to a "dangerous environment" for all involved, as officers' "adrenaline is pumping," they could be separated from their partner and they are chasing someone who is either armed or suspected of being armed.
No specifics about policy changes were presented Monday, but Lightfoot said whatever new policy is crafted must include input from both officers and community members.
"The superintendent and I are in full alignment on the urgency of this endeavor," Lightfoot said. "No longer can we afford to put off for tomorrow what we can address today because lives are truly at stake."
Nusrat Choudhury, legal director at the ACLU of Illinois, said a CPD policy on foot pursuits is "long overdue" and must address unsafe foot pursuit tactics and establish guidelines balancing the need to apprehend a suspect with the serious risk of injury and harm.
"For four years, the City and CPD resisted repeated calls from advocates and the community to adopt a foot pursuit policy," Choudhury said in a statement. "It should not have taken the death of a 13-year-old to finally get a response."
Toledo's shooting remains under investigation by the Civilian Office of Police Accountability, but that agency last week said it will be releasing body camera footage from the officer who fired the fatal shot.
Brown on Monday shed more light on the incident and why it took two full days to identify Toledo after he was killed.
The shooting occurred just after 2:30 a.m. on March 29. Brown said officers responded to the 2300 block of South Sawyer Avenue following a ShotSpotter notification of eight gunshots in the area.
When they arrived, officers found Toledo and a 21-year-old man who both ran away. While chasing the teen, there was an "armed confrontation" during which the officer shot Toledo once in the chest, police said. He died at the scene. The other man was arrested on a misdemeanor charge of resisting arrest.
Police said they recovered a handgun at the scene, and Lightfoot on Monday repeatedly suggested that it was Toledo who was holding that weapon, though the police department has not yet confirmed that.
"An adult put a gun in a child's hand," she said. "A young, impressionable child and one who should not have been provided with lethal force."
Brown would not state whether Toledo or the man arrested fired any shots at police.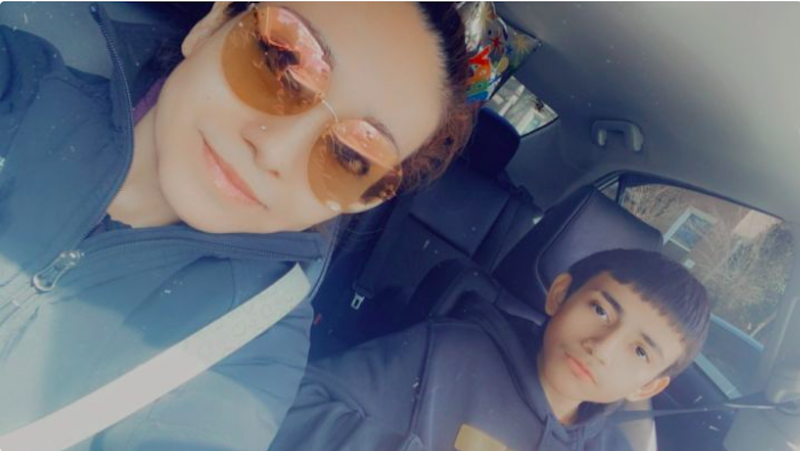 Adam Toledo, right. (GoFundMe)
Toledo had no ID on him when he was killed, Brown said, and fingerprint records could not reveal his identity. Investigators eventually began combing through missing persons records, both for individuals still missing and those who had been located.
In doing so, they found that Toledo's mother had reported her son missing on March 26, more than three days before the shooting. When a detective called on March 27 to follow up, Toledo's mother said that her son had returned home, which resulted in that investigation being closed.
But on March 31, two days after the shooting, investigators found that the description of Toledo from that missing persons report matched the teen who was killed. Detectives then contacted Toledo's mother again and her son was finally identified.
Lightfoot on Monday said she has not yet watched the body camera video of the shooting, and will only do so after Toledo's mother has had the opportunity to see it. Brown has reviewed the footage, but would not provide any information on what it contained.
A GoFundMe page started by Toledo's mother said her son "loved to play with Lego's (and) saying funny jokes to make others laugh." That fundraiser has collected nearly $49,000 as of Monday afternoon.
"He was a child that brightened up the room when he would walk in," she wrote.
Over the weekend, the CPD reportedly issued an alert to its officers warning of potential retaliation from gang members who've been ordered to shoot at unmarked police cars.
Lightfoot responded Monday saying the city and its police would "not be deterred by threats from gang members."
"An adult must be responsible for putting that gun in a child's hand," she said. "We have an obligation to his family, to this community and all over our city to say to gang members and others: 'We will not tolerate you using our children as pawns and setting them up for a life of misery.' That's what's happening in way too many communities and here's where we must draw the line."
Contact Matt Masterson: @ByMattMasterson | (773) 509-5431 | [email protected] 
---