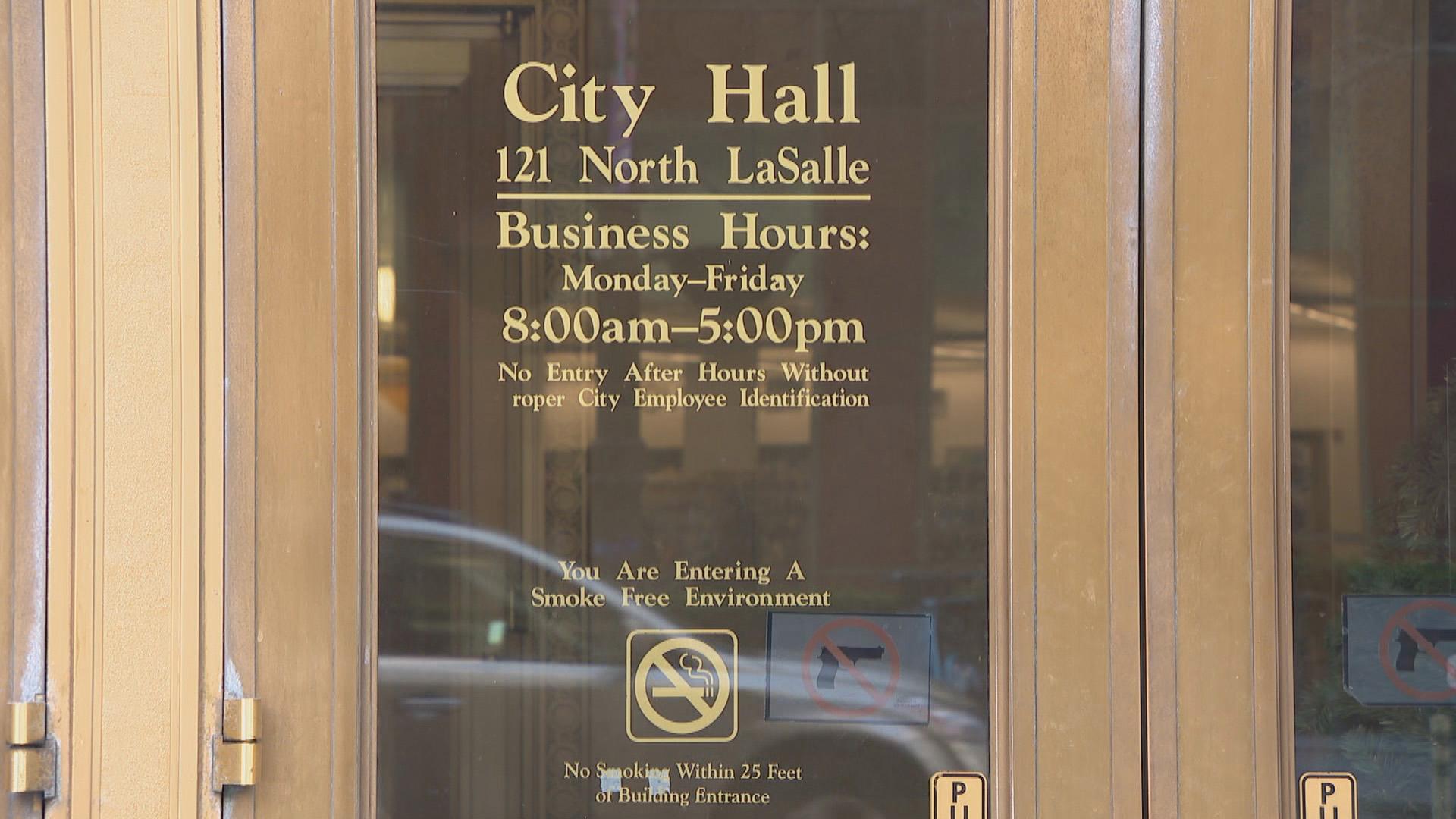 (WTTW News)
Several aldermen on Thursday called on Mayor Lori Lightfoot to use approximately $50 million from the city's share of the latest COVID-19 relief package to fund cash assistance payments to Chicagoans struggling to stay afloat during the pandemic.
During a hearing of the City Council's Committee Economic, Capital and Technology Development, Chair Ald. Gilbert Villegas (36th Ward) said the city's elected leaders should act with urgency and roll out a rescue plan for Chicago, modeled on the American Rescue Plan signed into law Thursday by President Joe Biden.
Ald. Maria Hadden (49th Ward) said the city should not strive to restore what was normal before the pandemic swept Chicago and pushed many economically vulnerable residents "over the edge," but work to make the city stronger.
"We need to find some way to take what we've lost and learn to come out better," Hadden said. "Normal is not enough."
Ald. Sophia King (4th Ward) said the city should use the federal relief funds to "prop up our families who are suffering."
However, Lightfoot has yet to unveil her plan for the $1.9 billion Chicago is set to get as part of the latest relief package, and declined to support cash assistance payments to Chicagoans in a statement to WTTW News.
"We will continue to work with city stakeholders to explore these and other meaningful solutions that will help residents impacted by poverty and unlock the full potential of all of our Chicago communities," the mayor's office said in a statement.
Setting aside 2% of the city's share of the relief package would allow the city to send 5,000 families $500 per month, according to the proposal backed by Villegas, Hadden and King.
Villegas and other supporters said they would introduce a measure giving the cash assistance payments a green light at the City Council later this month, which could mean a final vote in April. However, such a high-profile project would be unlikely to pass without the mayor's support.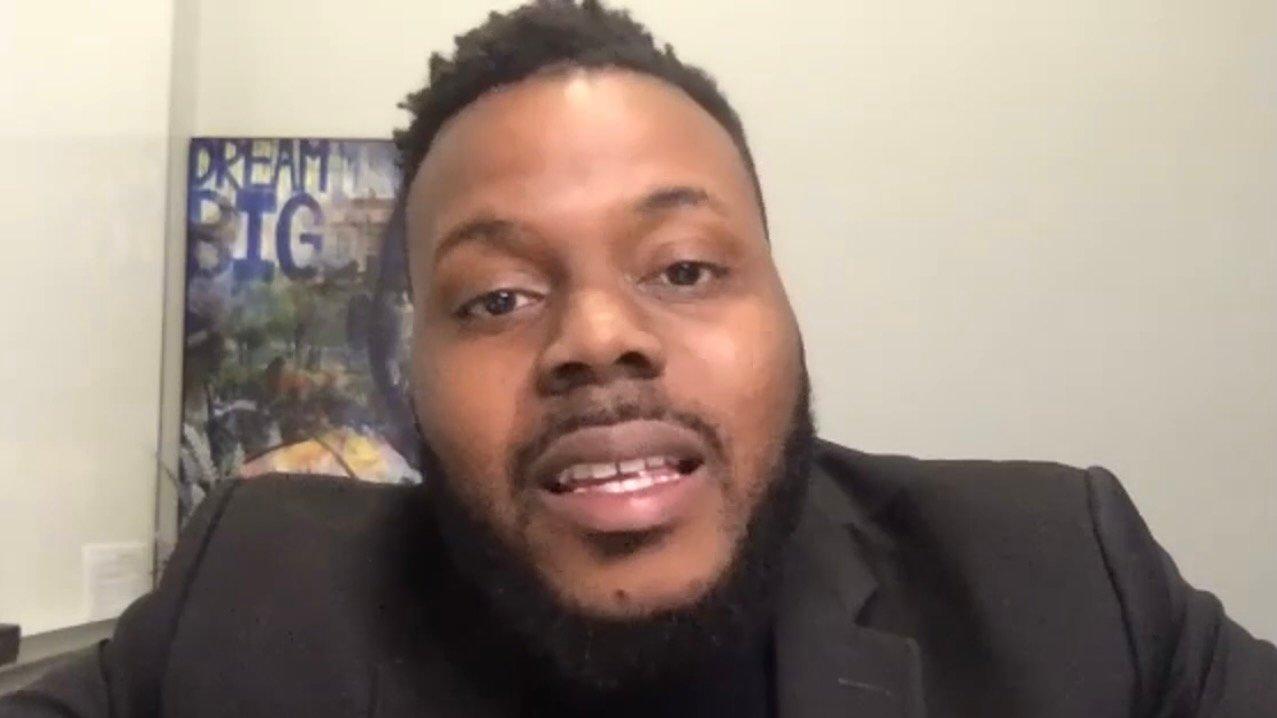 Former Stockton Mayor Michael Tubbs told aldermen Thursday that direct cash payments helped 125 families find better jobs and escape economic instability. (Credit: Chicago City Clerk's website)
Acknowledging the political fight ahead, Villegas used Thursday's hearing to highlight the benefits of direct cash payments, inviting former Stockton Mayor Michael Tubbs to address the committee and detail the impact the program he championed in his California city.
The 18-month pilot program that sent 125 families $500 per month increased economic instability for those families while reducing stress, Tubbs said.
There was no evidence those who got the payments were more reluctant to work, or spent the money on drugs or alcohol, Tubbs said.
"In fact, what we found, people actually worked more," Tubbs said. "Folks receiving guaranteed income were able to leverage that money to exit from part-time work to full-time work."
The debate is likely the first salvo in the coming battle over how Chicago should spend its share of the latest federal COVID-19 relief package.
Progressive aldermen and groups blasted Lightfoot in February for her decision to use $281.5 million in COVID-19 federal relief funds approved by Congress in March to cover the cost of salaries and benefits for Chicago Police Department officers. Instead, the money would have been better spent directly helping Chicagoans endure the economic collapse triggered by the pandemic, they said.
Lightfoot called that criticism "just dumb" and said her decision saved Chicago taxpayers hundreds of millions of dollars during the peak of the pandemic's first wave.
Lightfoot said Wednesday that officials will examine the latest package's fine print to ensure it is spent properly before proposing any spending.
"This is not $1.9 trillion of a slush fund that we can use every way that we can," Lightfoot said, adding that she will prioritize "catalytic investments that are going to lift us up into a full recovery."
After Biden's inauguration, Lightfoot said her first priority would be to revise the city's 2021 spending plan to reduce the amount of borrowing it depends on. 
As approved by the City Council, the plan calls for the city to borrow an additional $1.7 billion to refinance existing city debt to save $450 million in 2020 and $501 million in 2021. The refinancing plan will return the city to the era of scoop and toss, a budget-stretching tactic reviled by fiscal watchdogs as a costly gimmick.
Lightfoot acknowledged that is "not sexy stuff" but would improve the city's long-term financial health.
If Chicago does approve a cash assistance program, the city will follow in the footsteps of Cook County.
Cook County used $8.3 million in federal COVID-19 relief funds, which were approved by Congress in March 2020, to send cash assistance payments to residents starting in October.
Since then, 13,887 suburban Cook County households received payments of $600 each. Approximately 70% of those families are led by women, 65% had children and had a median income of $18,000. More than 80% were from predominately Black or Latino communities, nearly 60% lost a job during the pandemic and another 34% had their hours cut during the pandemic, said Nick Mathiowdis, a spokesperson for Cook County Board President Toni Preckwinkle.
Preckwinkle plans to make more announcements about the cash assistance plan in the coming weeks, Mathiowdis said.
Contact Heather Cherone: @HeatherCherone | (773) 569-1863 | [email protected]
---