Video: "Chicago Tonight" talks snow and resources for vulnerable populations with climate scientist Scott Collis and Doug Schenkelberg of the Chicago Coalition for the Homeless. (Produced by Blair Paddock)
---
It's been 10 years since the infamous Groundhog Day blizzard left hundreds of motorists stranded on Lake Shore Drive. As another major winter storm bears down on Chicago, officials are putting to use lessons learned from that debacle.
Barriers have already been opened on Lake Shore Drive in advance of what's expected to be a hazardous evening commute Monday, Rich Guidice, executive director of Chicago's Office of Emergency Management and Communications, said during a news conference Monday afternoon.
OEMC is sending out emergency text alerts when warranted. To sign up, go to notifychicago.org. 
Though Chicago is accustomed to rough winter weather, Mayor Lori Lightfoot said an anticipated snowfall of 12 inches or more was an "all-hands-on-deck moment" for her administration.
"We have to all be in this together," Lightfoot said. "We will get through this, we always do."
The Department of Streets and Sanitation has a fleet of 300-plus plows and salt spreaders on the city's 9,400 miles of roads, prioritizing arterial streets.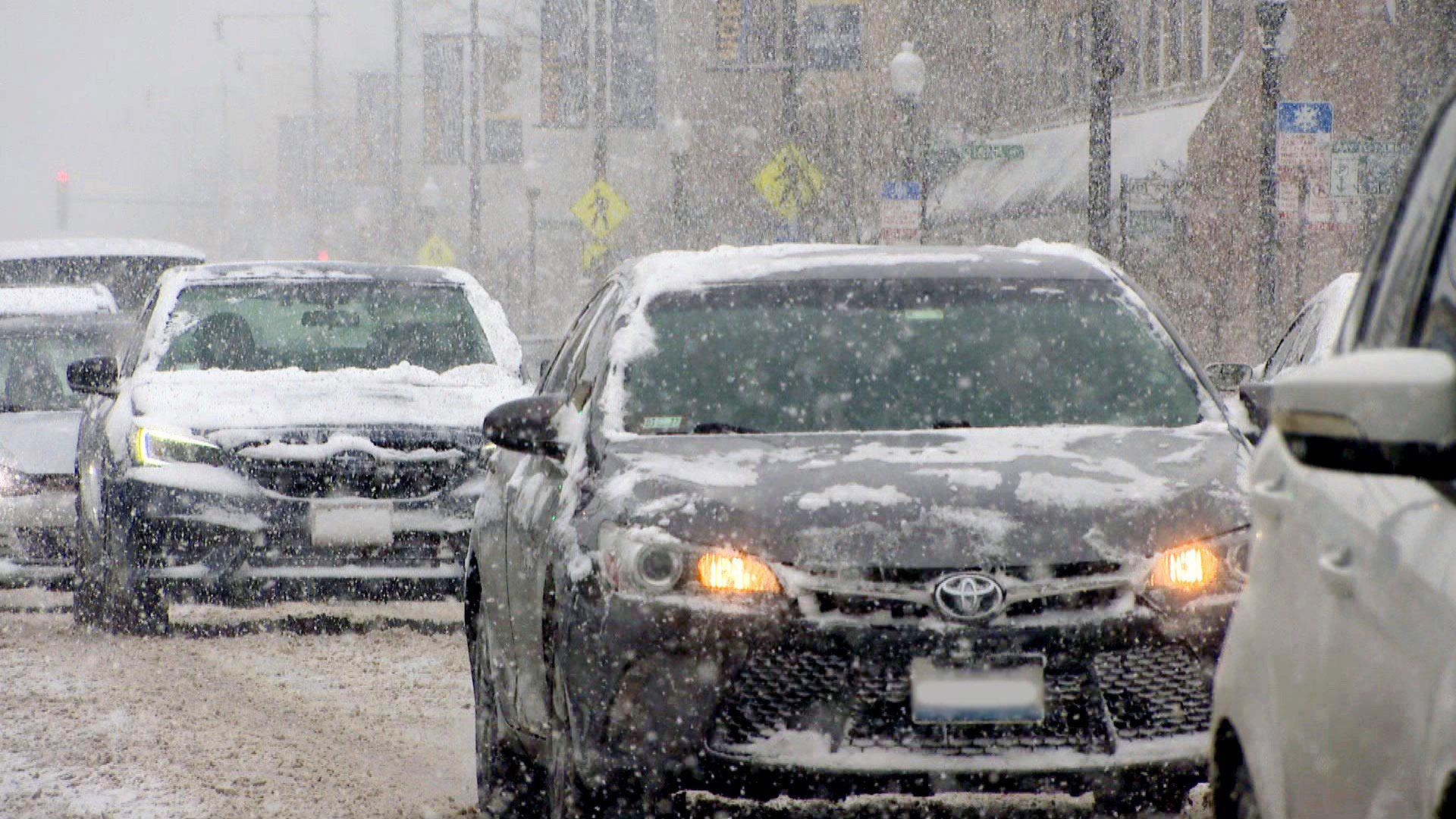 Chicago is bracing for a foot of snow. (WTTW News)
The team at the Department of Family and Support Services — along with nonprofit partners including the Salvation Army, Haymarket Center and Featherfist — spent the weekend reaching out to nearly 450 individuals at homeless encampments, moving people to shelter or supplying cold weather gear to those opting to remain outdoors. Two of the city's warming shelters are operating 24/7, with approximately 20 people per hour availing themselves of the facilities, said DFSS Commissioner Lisa Morrison Butler.
There are still shelter beds available, Morrison Butler said. She urged anyone in need of any city service to call for help.
"It is the easiest thing in the world to call 311," she said.
Matt Beaudet, commissioner of the Department of Buildings, said since last Friday, his office had conducted 500 inspections related to complaints of inadequate heat.
"There are no excuses," Beaudet said, reminding landlords of the city's heat ordinance. Temperatures must be kept at 68 degrees during the day and 66 degrees at night.
"We will hold you accountable," Beaudet warned landlords. Each violation can carry with it a $1,000 fine.
In one instance, Beaudet said inspectors discovered a building had been chopped up into seven illegal units. The tenants were relocated to safer homes and the landlord will be held responsible, he said.
Though officials announced earlier Monday that city-run coronavirus testing sites would be closed Tuesday due to the weather, Dr. Allison Arwady, commissioner of the Chicago Department of Public Health, said vaccination sites would remain open. 
"No vaccine will go wasted," Arwady said. 
In addition to the city's official response to the storm, the mayor asked residents to pitch in by looking out for one another. 
"Please check in on your neighbors," Lightfoot said. "Small acts of kindness go a long way."
As proof, Beaudet thanked a neighbor who helped him shovel out his car so he could make it to the news conference.
Contact Patty Wetli: @pattywetli | (773) 509-5623 |  [email protected]
---