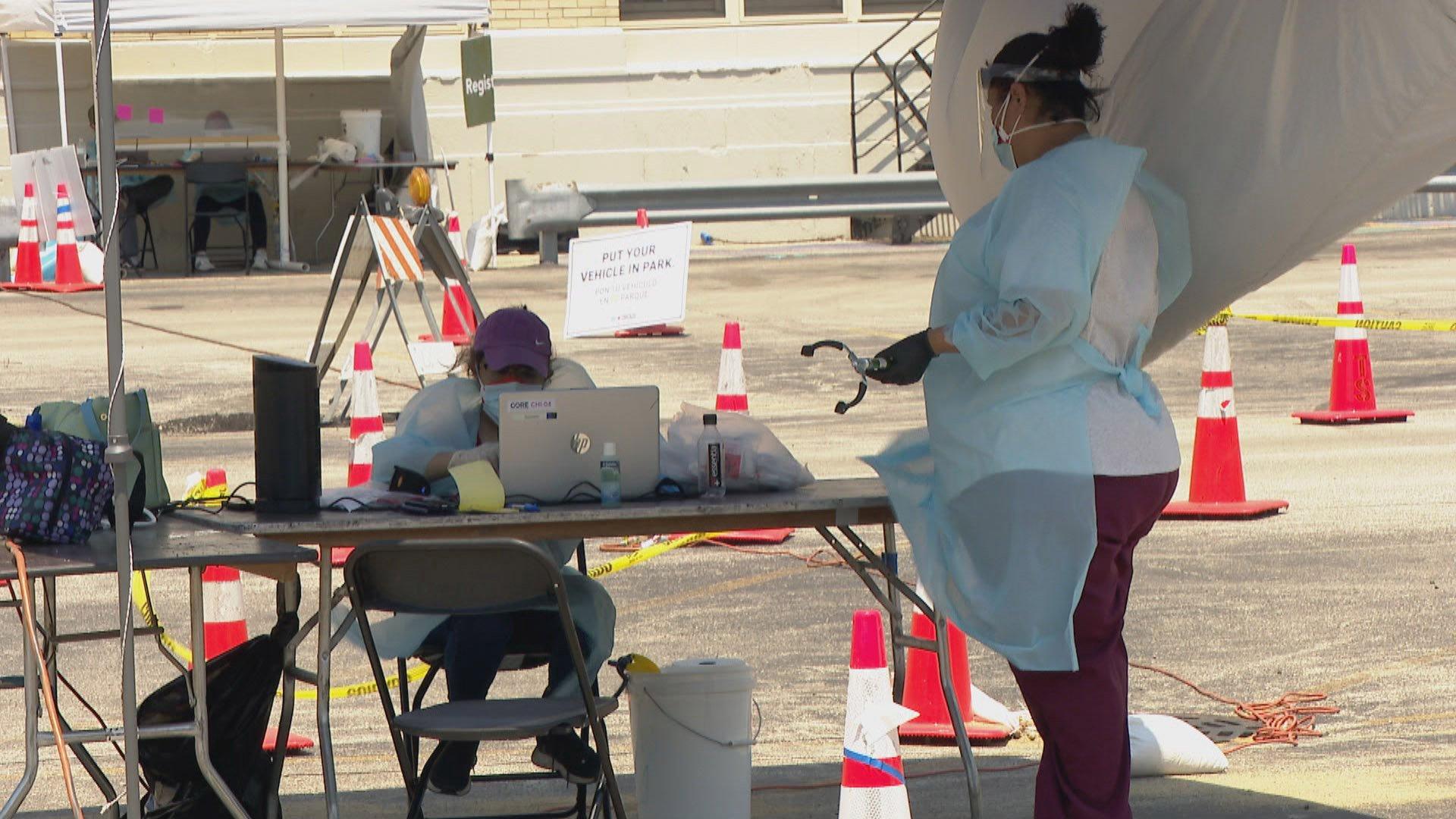 (WTTW News)
All city-run coronavirus testing sites and COVID-19 vaccination sites will be closed Tuesday due to weather, officials announced.
Northeastern Illinois, including Chicago, is under a winter storm warning which remains in effect until noon Tuesday, according to the National Weather Service. Accumulation of 8 to 13 inches of snow is expected, as well as wind chills near 20 degrees below zero.
The Office of Emergency Management and Communications announced the testing site closures Monday on Twitter, which were confirmed by a spokesperson for the Chicago Department of Public Health.
On Tuesday, CDPH officials announced all city-run vaccination sites would be closed and those with appointments would be notified of the changes. Officials are assessing the impact of the storm and "will make decisions regarding testing and vaccine operations on a day-to-day basis during the inclement weather," according to a CDPH press release.
The testing facilities were closed Friday and Monday in observance of Lincoln's Birthday and Presidents Day, respectively, according to officials.
The four permanent sites are located at Midway Airport, Parking Lot B, 5738 W. 55th St.; Prosser Career Academy, 2148 N. Long Ave.; Gately Park, 744 E. 103rd St.; and Douglass Park, which has a drive-thru, 15th Place and California Avenue, and walk-up, 18th Street and California Avenue.
Anyone in need of COVID-19 testing during the closures should contact their primary care physician or review other COVID-19 testing sites, according to CDPH.
While city-run sites are closed, New Landmark MB Baptist Church, 2700 W. Wilcox St., is open 11 a.m.-5 p.m. for testing Tuesday through Friday. Residents can also call (312) 973-3867 or visit alivechurchnetwork.com to find COVID-19 testing sites and make appointments.
Note: This story was originally published Feb. 15, 2021. It has been updated.
Contact Kristen Thometz: @kristenthometz | (773) 509-5452 |  [email protected]
---