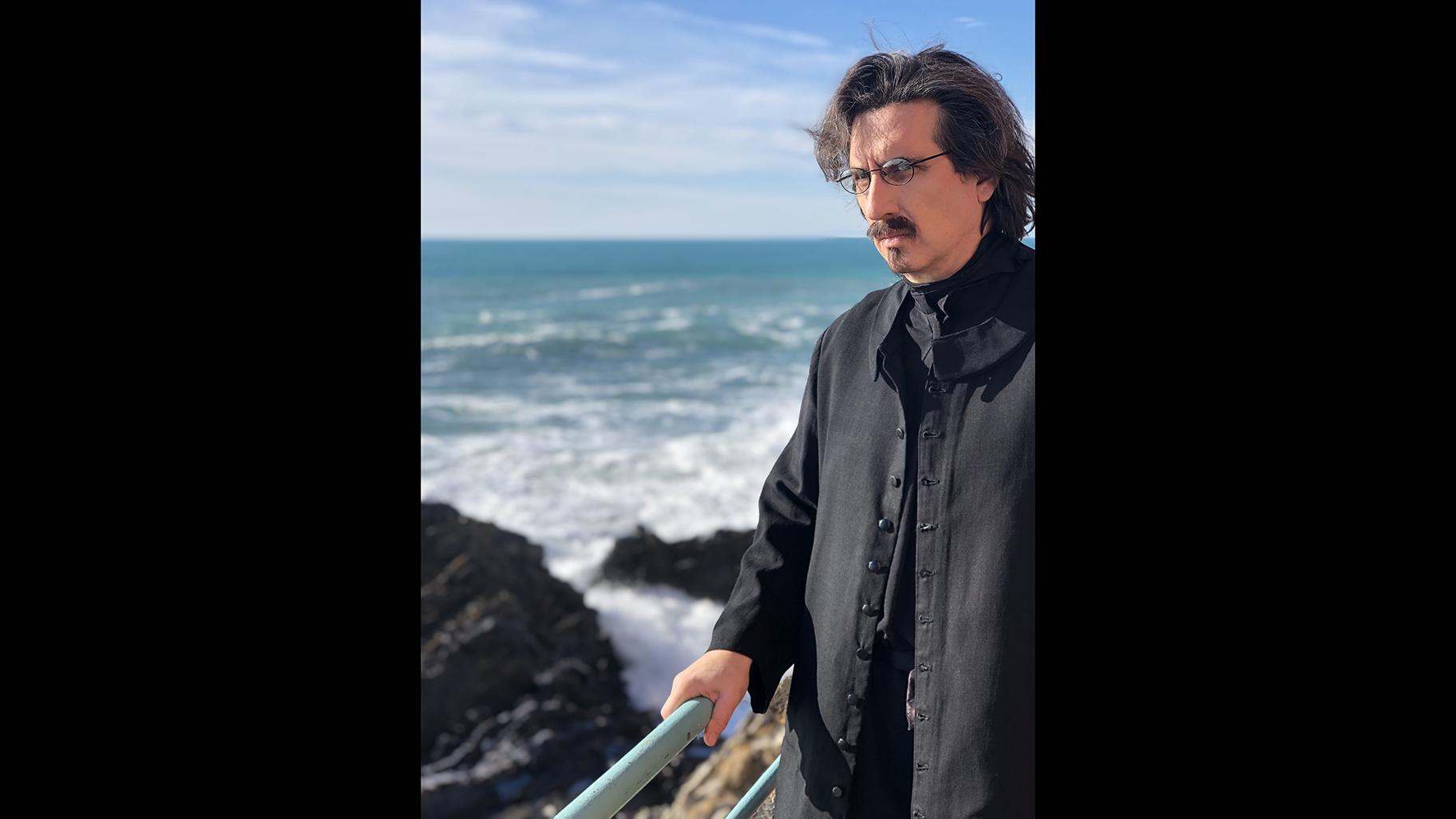 (Courtesy of Hershey Felder)
Most of the world knows Sholem Aleichem primarily as the Yiddish writer whose most famous character was Tevye the Dairyman — the Russian Jew who eked out the barest of livings, supported a wife and many daughters of marital age, faced the ever-present threat of pogroms, bemoaned his fate in playfully sardonic conversations with God, and who, based on stories published in 1894, was ultimately transformed into the beloved central figure of "Fiddler on the Roof," the landmark musical that opened on Broadway in 1964.
As for the "fiddler" in that show, he is little more than a musical icon perched precariously on the rooftop of Tevye's house in Anatevka, a fictional shtetl in the Pale of Settlement. But with the irresistible sound of klezmer music no doubt spinning in his head, in 1888 Aleichem (the pen name of Solomon Naumovich Rabinovich), wrote "Stempenyu: A Jewish Romance," a novel about a bravura fiddler who started out as a prodigy and became the in-demand musician at every wedding and other important event in his region of the world.
In Aleichem's tale, Stempenyu's spellbinding music also instantly cast a spell over vulnerable young women, all of whom he quickly entranced and then left behind as he ran off to his next gig. But as things turned out, he was trapped into marriage by Freidal, a controlling shrew of a woman with a notable flair for making money. Along the way he also set aflame the heart of Rochelle, a beautiful but unhappy young bride whose husband, Moshe-Mendel, a seemingly emotionless man, buried himself in the study of the Talmud.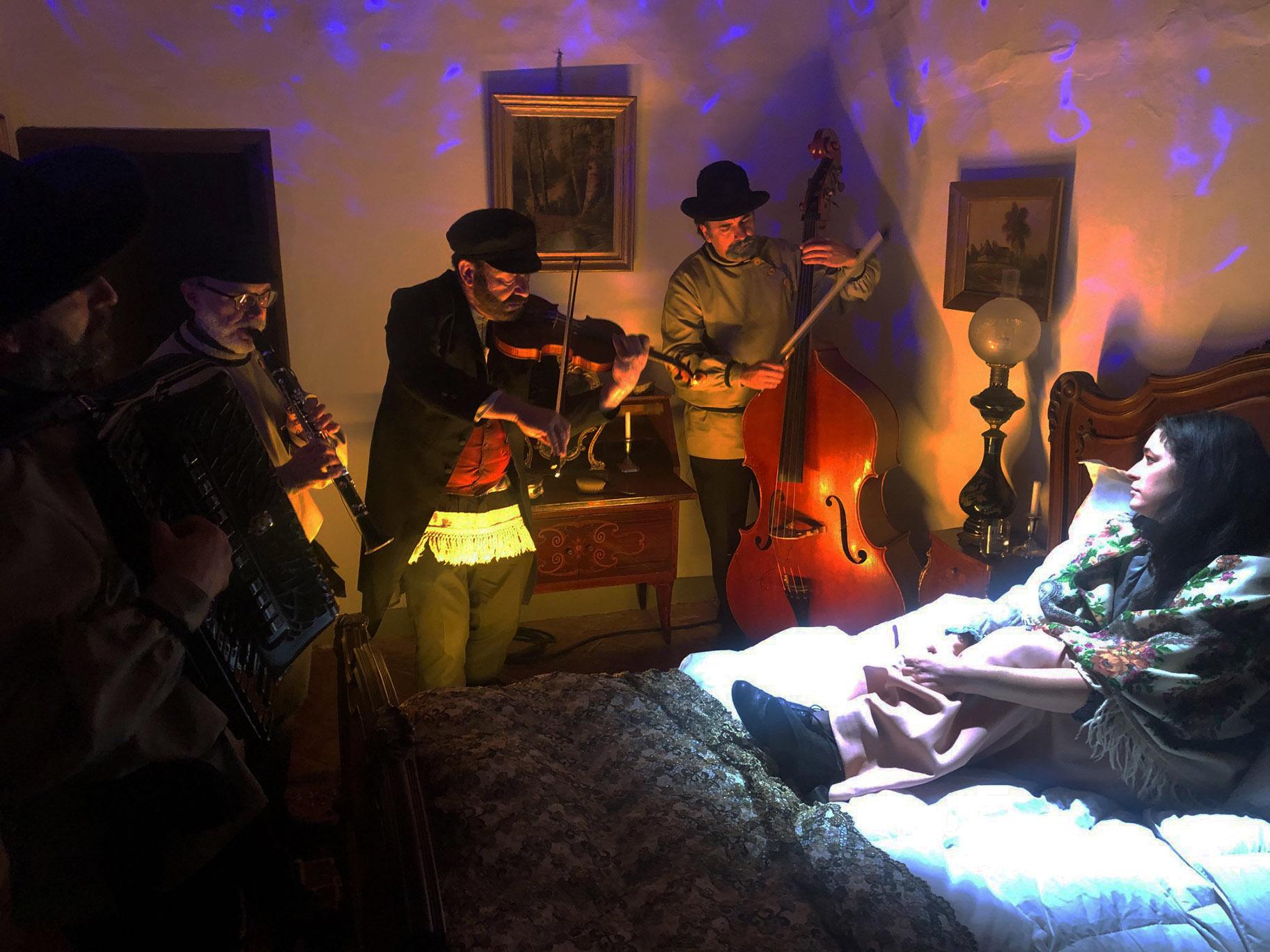 A scene from "Before Fiddler: Hershey Felder as Sholem Aleichem." (Courtesy of Hershey Felder)
It is that fictional work, along with the real-life story of Aleichem himself, that is now being brought to vivid life in "Before Fiddler: Hershey Felder as Sholem Aleichem," the latest of the many remarkable feats of musical storytelling created, performed and designed by the multitalented writer, actor, pianist and producer renowned for his solo shows about composers ranging from George Gershwin and Irving Berlin to Beethoven and Debussy.
But "Before Fiddler" (streaming through Feb. 14), in which Felder seamlessly interweaves the stories of both Stempenyu and Aleichem's own final years (born in 1859, the writer died in New York in 1916, where his funeral attracted more than 200,000 mourners), is quite a departure from Felder's solo shows. It also is nothing short of a grand-scale theatrical/cinematic miracle given that it was realized during this pandemic year, involves a grand-scale cast of actors, musicians, designers and technicians (as well as "a medical advisor"), and was played out in several locations, from Florence, Italy, where Felder lives (and where a beautiful historic synagogue is used as a backdrop), to "the Italian Riviera" town of Nervi where, as luck would have it, Aleichem spent time recovering from a serious case of tuberculosis between 1908 and 1912, and where he took great care writing his will.
Throughout the 70-minute production — winningly filmed by Stefano Decarli, and co-directed by Felder and Trevor Hay — the musicians of the Klezmerata Fiorentina (all classical masters who are principal players in the renowned Maggio Musicale Fiorentino) give bravura performances of the thrilling Yiddish folk tunes that are a kind of Old Country jazz. Leading the quartet and playing the role of Stempenyu is Igor Polesitsky, the Ukrainian-born violinist, with Riccardo Crocilla on clarinet, Francesco Furlanich on accordion and Riccardo Donati on double bass. (Felder joins them on piano for the show's volcanic finale. He also plays a couple of cameo roles that I will not divulge here.)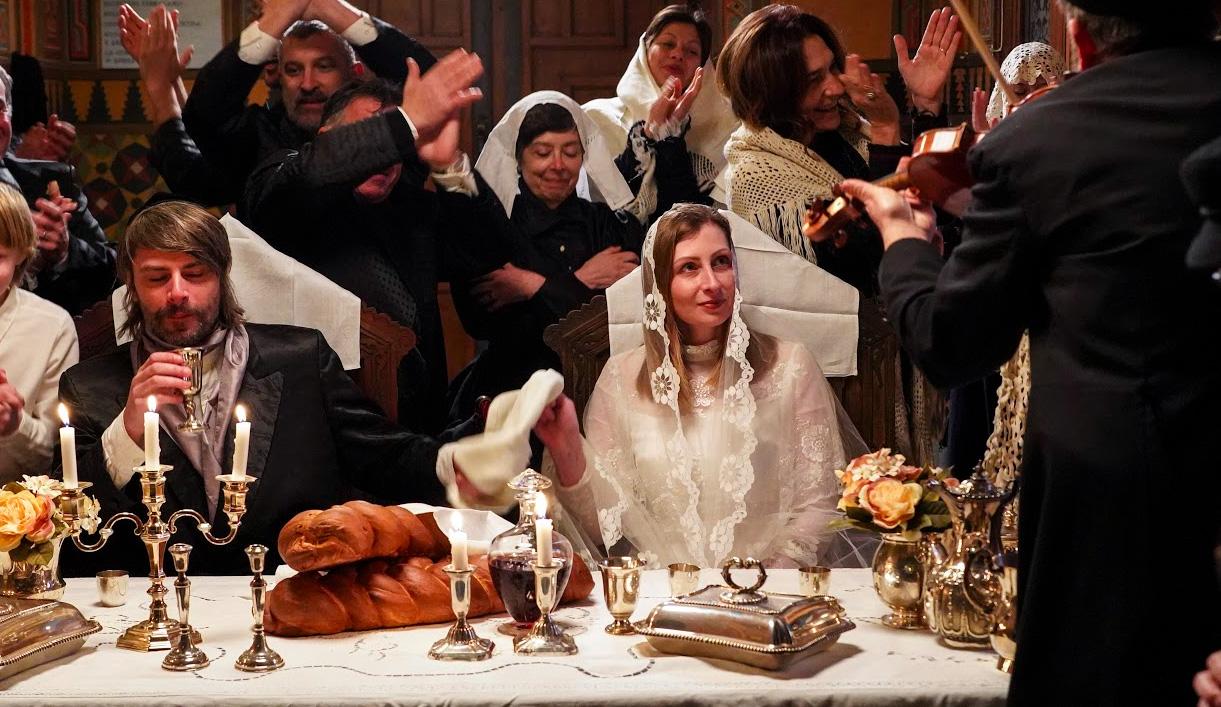 A scene from "Before Fiddler: Hershey Felder as Sholem Aleichem." (Courtesy of Hershey Felder)
The Italian actress Federica Montagni brings a soulful beauty and yearning to Rochelle. She also plays Aleichem's devoted wife in a scene with Felder that puts a lovely little real-life spin on "Do You Love Me?" the comic song between husband and wife in "Fiddler on the Roof." And Hay, Felder's longtime collaborator, brings a convincing emotional chill to the role of Moshe-Mendel.
Felder, who dedicated his show about Debussy to his mother, has dedicated "Before Fiddler" to his Polish-born father, Jacob Yankel Felder, a Holocaust survivor who immigrated to Canada. And he also pays homage to the Yiddish theater in Montreal, Quebec, where he performed as a child.
It also should be noted that just as the forever financially strapped Aleichem clearly made provisions in his will to have a portion of whatever royalties his work might generate given to the support of Yiddish writers and the world they represented, the feverishly creative Felder, who has spent many years performing on this country's regional stages, is making them (including Chicago's Porchlight Music Theatre) and the artists struggling with the fallout of COVID-19, the partial beneficiaries of his earnings.
For tickets to "Before Fiddler," which streams through Feb. 14, plus information about Felder's upcoming world premieres of "Puccini" (starting March 14), and "Anna & Sergei," with Felder as Rachmaninoff (starting May 16), and the videos of all Felder's previous productions (about George Gershwin, Irving Berlin, Leonard Bernstein, Beethoven, Chopin, Liszt, Tchaikovsky and Debussy), visit hersheyfelder.net.
Follow Hedy Weiss on Twitter: @HedyWeissCritic
---