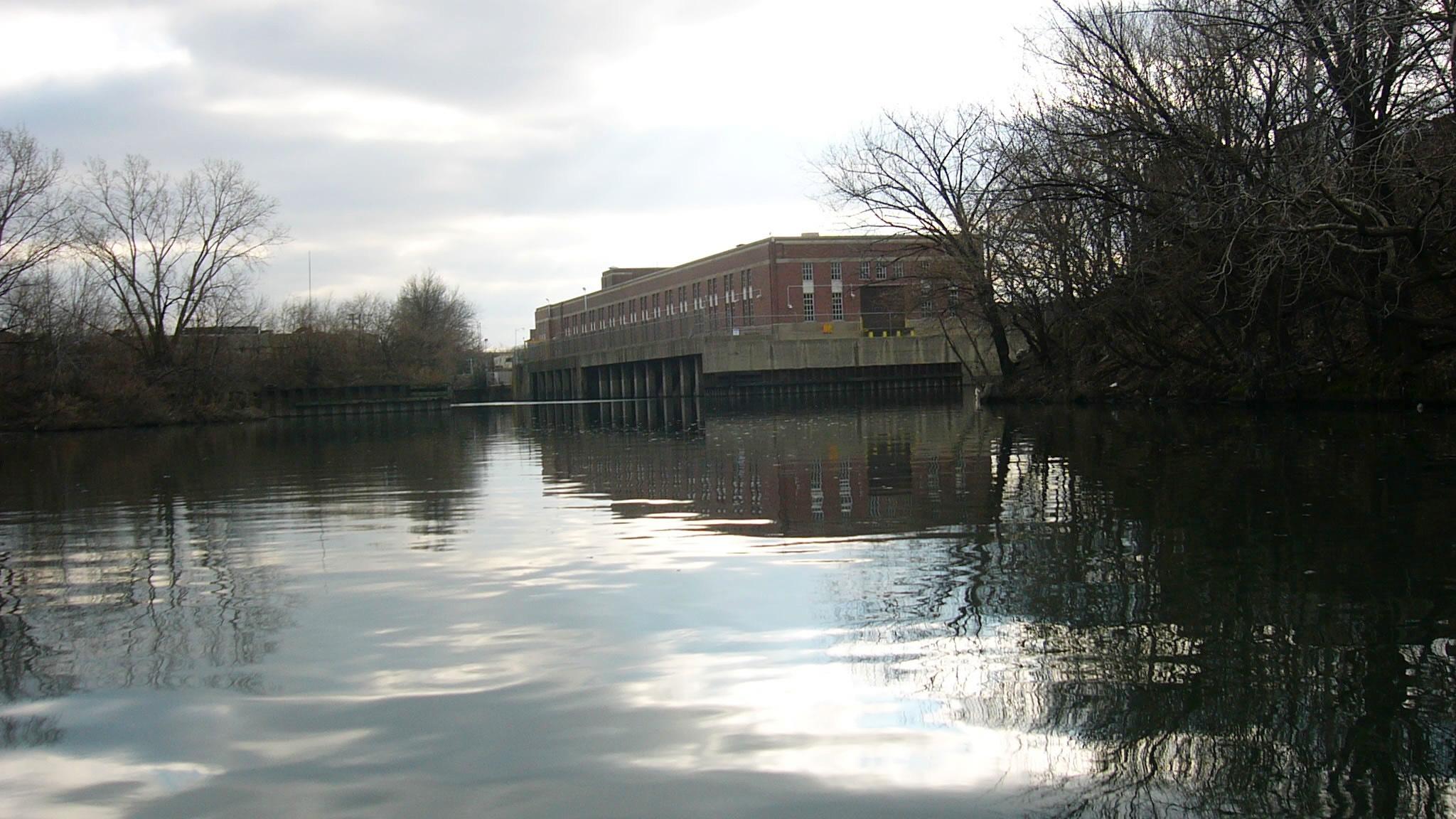 Headwaters of Bubbly Creek and the Racine Avenue Pump Station. (Courtesy of USGS)
In the context of the federal government's $1.4 trillion Omnibus Appropriations Bill, an $11.6 million line item is practically a rounding error. But for the Chicago River, that amount represents the opportunity to heal a longstanding environmental wound.
In passing the omnibus bill, which included the Water Resources Development Act, Congress authorized a plan from the Army Corps of Engineers to restore the river's South Fork, a 1.25-mile stretch more familiarly known as Bubbly Creek.
"Authorization" is not the same as "appropriation," an Army Corps spokeswoman was quick to point out, but the project has essentially been cleared for takeoff once funds are available.
Once completed — an Army Corps timeline estimates by 2028, based on a 2022 start — the restoration work will have transformed an abused section of river into habitat fit for all manner of wildlife.
"If we can fix Bubbly Creek, we can fix anything," said Margaret Frisbie, executive director of Friends of the Chicago River, which has spent more than 15 years championing the restoration.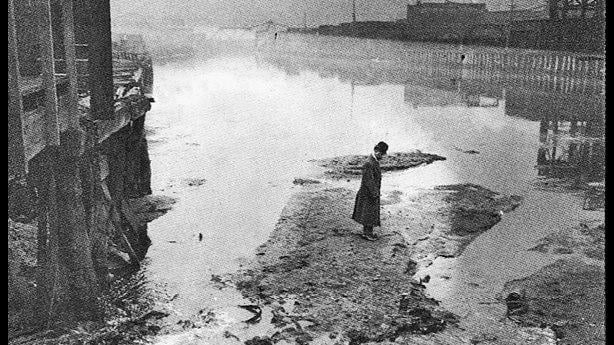 A man standing on waste in Bubbly Creek, 1911. (Wikimedia Commons)
The area around Bubbly Creek was once a wetland, and the channel flowed north until its waters joined the South Branch, eventually emptying into Lake Michigan.
As Chicago grew, raw sewage was dumped into the channel. And when the Union Stockyards rose up on its banks, Bubbly Creek became a garbage pit for waste from the meat processing industry — intestines, blood and anything that couldn't otherwise be used. 
It's the continued decomposition of that organic waste that gave the creek its name, producing methane and hydrogen sulfide bubbles that often rise to the surface. Sometimes these bubbles carry clumps of sediment from below, creating an odor and appearance that the Army Corps delicately describes as "aesthetically unpleasing."
The stockyards have long since ceased operations and waste treatment has vastly improved since the worst pollution occurred at Bubbly Creek. With significant gains made in water quality, some wildlife has returned, Frisbie said, and restoring the creek's banks and enhancing the stream's bed would allow more species to thrive.
"It would be an increase in biodiversity from what's there now," she said.  
The Army Corps' ecosystem restoration plan calls for "capping" the current slimy stream bed with rounded river rock and quarried stone, as well as sand. This environment would be far more hospitable to species such as mussels, Frisbie said.
Invasive plant species would be removed from the riverbank, to be replaced with native plantings. And "woody debris" — rootwads, trunks and large branches — would be positioned throughout the channel to provide diverse habitat and sheltering areas for aquatic life. 
The total cost for the project is pegged at $17.9 million, with local partners on the hook for $6.3 million. Work won't begun until the dollars are committed, according to the Army Corps.
"We need to roll up our sleeves and find the money," said Frisbie.
Bubbly Creek was so abused for so long, to demonstrate the ability and willingness to undo some of that damage, she said, would represent an incredible turnaround. 
"It's a symbol of hope," Frisbie said.
Contact Patty Wetli: @pattywetli | (773) 509-5623 |  [email protected]
---