Over the course of the past nine months, the ways in which people are getting around Chicago — and their need to do so — have shifted dramatically. But the demand for public transit from essential workers has remained steady, even as a coming budget crunch means there is a potential for service cuts. 
We talked with some workers and transit advocates about what they've seen this year on buses and trains and how they've adapted as they await a vaccine.
In many ways, the COVID-19 pandemic has served as a reminder.
"I don't know if it feels like lessons being learned, I feel like lessons being re-taught if anything," said Rylen Clark, a bus organizing fellow at the Active Transportation Alliance.
One of those lessons: public transit gets so many people where they need to go that it's important to everyone — whether you ride it or not. Clark spent much of the year learning how people who ride transit are dealing with the coronavirus.
"Let's think about how we can make things better, because if the people that you're serving don't feel supported, then they're not going to want to continue doing their jobs for their communities," Clark said.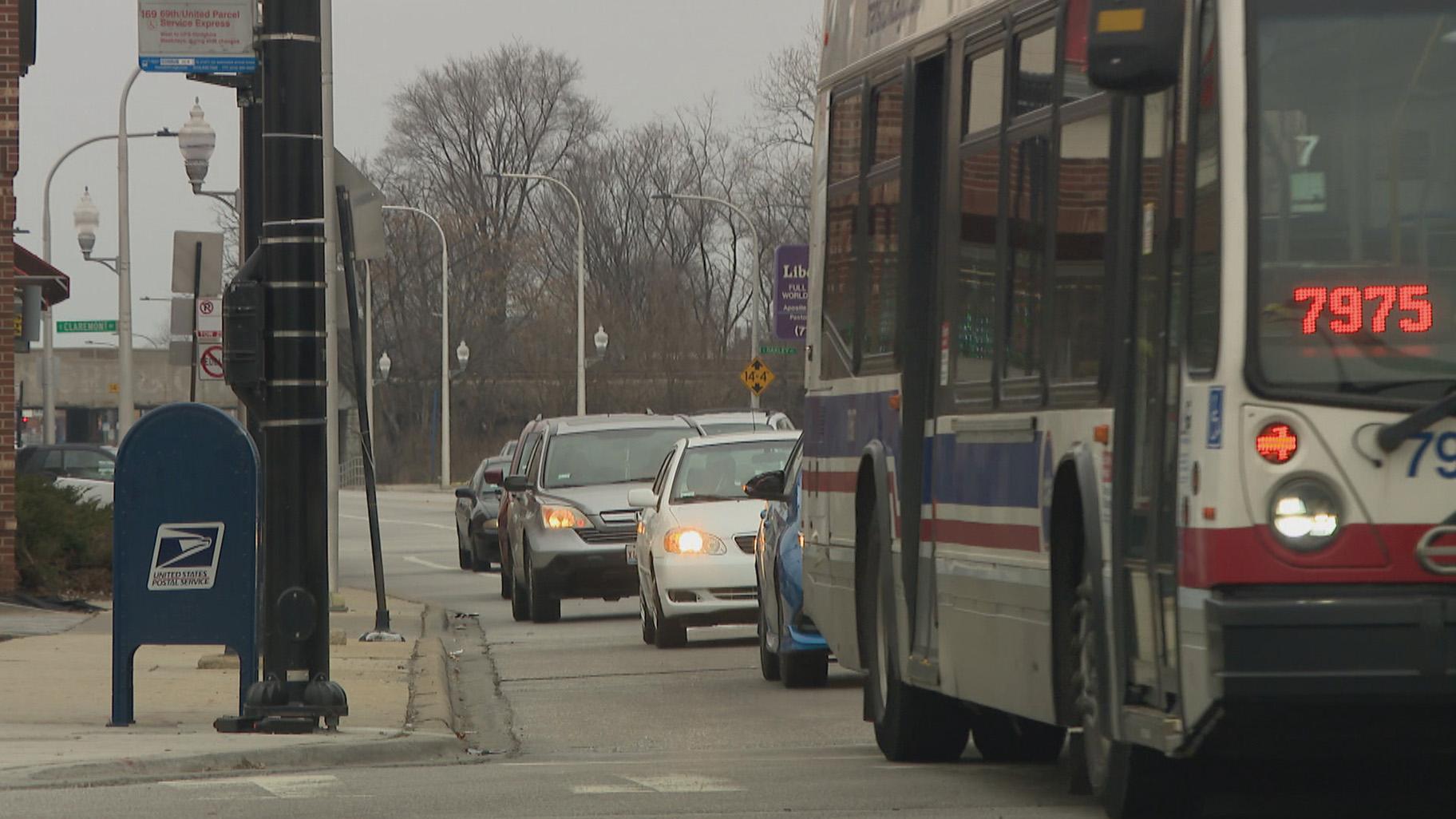 (WTTW News)
One suggestion from Active Trans: free mask dispensers on buses and trains. Community health nurse Ruth Oppenheim-Rothschild says she empathizes with people who are frustrated by mask requirements, but that it's frustrating to see riders not wearing masks.
"Thankfully, because all humans are very adaptable, we see shifts happening where you have a cluster of people on one end of the train car who don't have their masks on and in the other half of the car, everyone's neatly spaced and wearing their masks," she said.
Oppenheim-Rothschild also appreciates that bus drivers aren't letting their buses get jam-packed.
"Unfortunately, because there aren't then more buses, what I've seen happening a lot is you'll have a … bus that has to pass up a number of stops because it's full, but then you have so many people waiting for the next one that the next two buses end up packed as well," she said.
Francesca Downs took a train and a bus to her job at a women's boutique before she was laid off and says she sometimes got passed by, too. "Especially when I was running late to work it would pass by and I'd be like, 'Oh, damn, I'm even more late to work because of this' … which didn't make my boss happy," Downs said.
To ease the crunch, the city rolled out bus-only lanes this fall on parts of 79th Street and Chicago Avenue, two heavily used bus routes, which Active Trans applauds but wants to see more of. Specifically: 10 more miles of bus lanes by the end of this year, and 20 by the end of 2021, Clark said.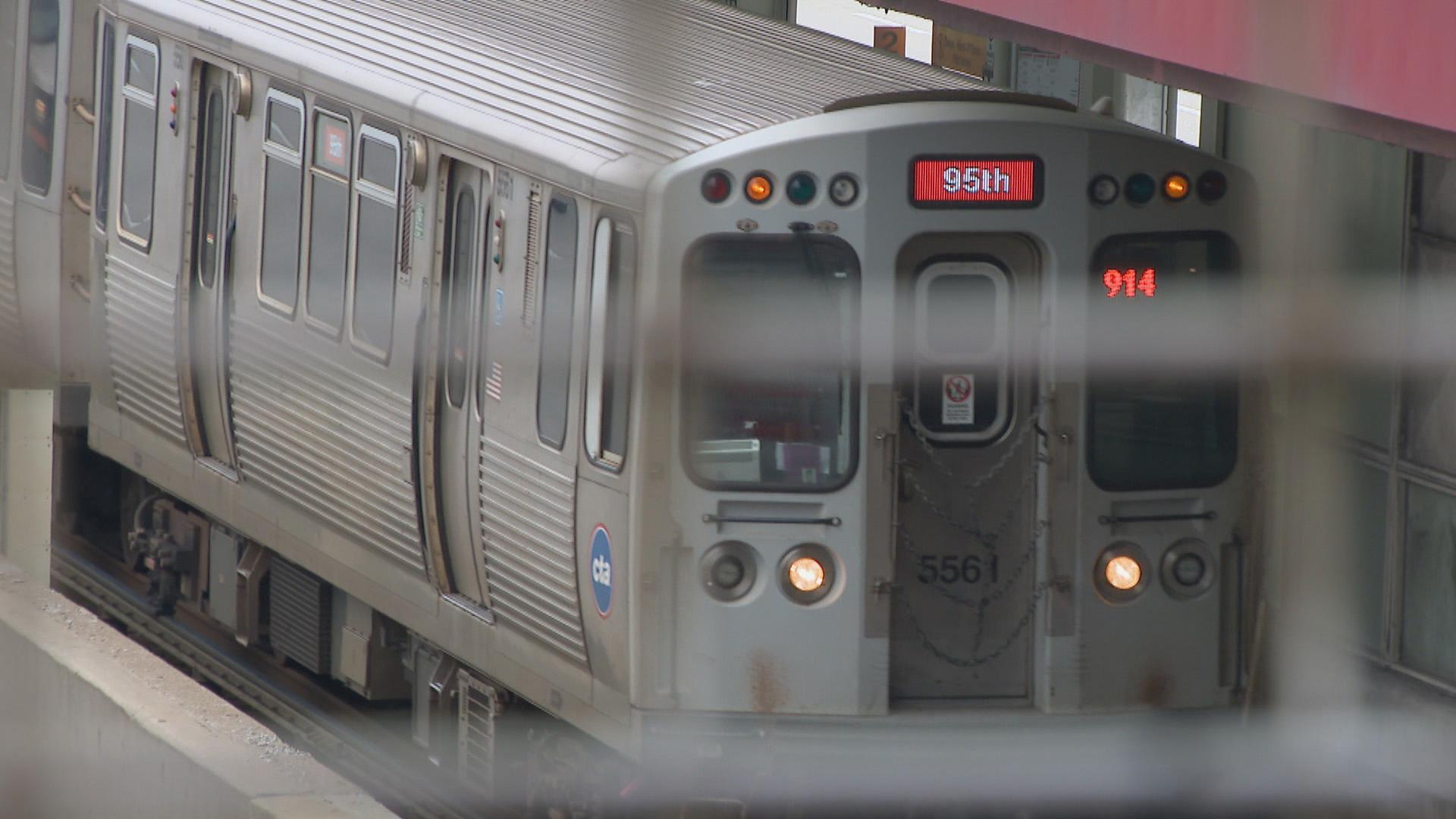 (WTTW News)
Active Trans has also called on local leaders not to shut down or limit transit as it did during protests after the police killing of George Floyd — a move that left some workers with costly alternatives.
"I had to take a rideshare to work and that was $26 a day," Downs said. "Not only was that really inconvenient getting to work, I think the city was basically saying that people don't have a right to protest."
As Americans await a vaccine that could take months for them to get, Oppenheim-Rothschild hopes to see the nation's leaders change course on their handling of COVID-19.
"If we were paying people to stay home, if we were making sure that people have the resources they need … I think we would have seen a lot more people safely at home and the pandemic numbers very different from what we're seeing today," she said.
And, Clark says, people who still need to take transit want a voice — about COVID-19 guidelines and beyond.
"Listen to your constituents – (a) re-taught lesson," Clark said. "It feels hard to say, where do we go from here and how big of an impact can we make at this time with everything going on? But I'm at the very least hopeful."
Chicago's transit agencies are also hopeful they'll get another round of stimulus money, as funding from the CARES Act is projected to run out in 2021.
---
This story is a part of the Solving for Chicago collaborative effort by newsrooms to cover the workers deemed "essential" during COVID-19 and how the pandemic is reshaping work and employment.
It is a project of the Local Media Foundation with support from the Google News Initiative and the Solutions Journalism Network. The 19 partners span print, digital and broadcasting and include WBEZ, WTTW, the Chicago Reader, the Chicago Defender, La Raza, Shaw Media, Block Club Chicago, Borderless Magazine, the South Side Weekly, Injustice Watch, Austin Weekly News, Wednesday Journal, Forest Park Review, Riverside Brookfield Landmark, Windy City Times, the Hyde Park Herald, Inside Publications, Loop North News and Chicago Music Guide.
---