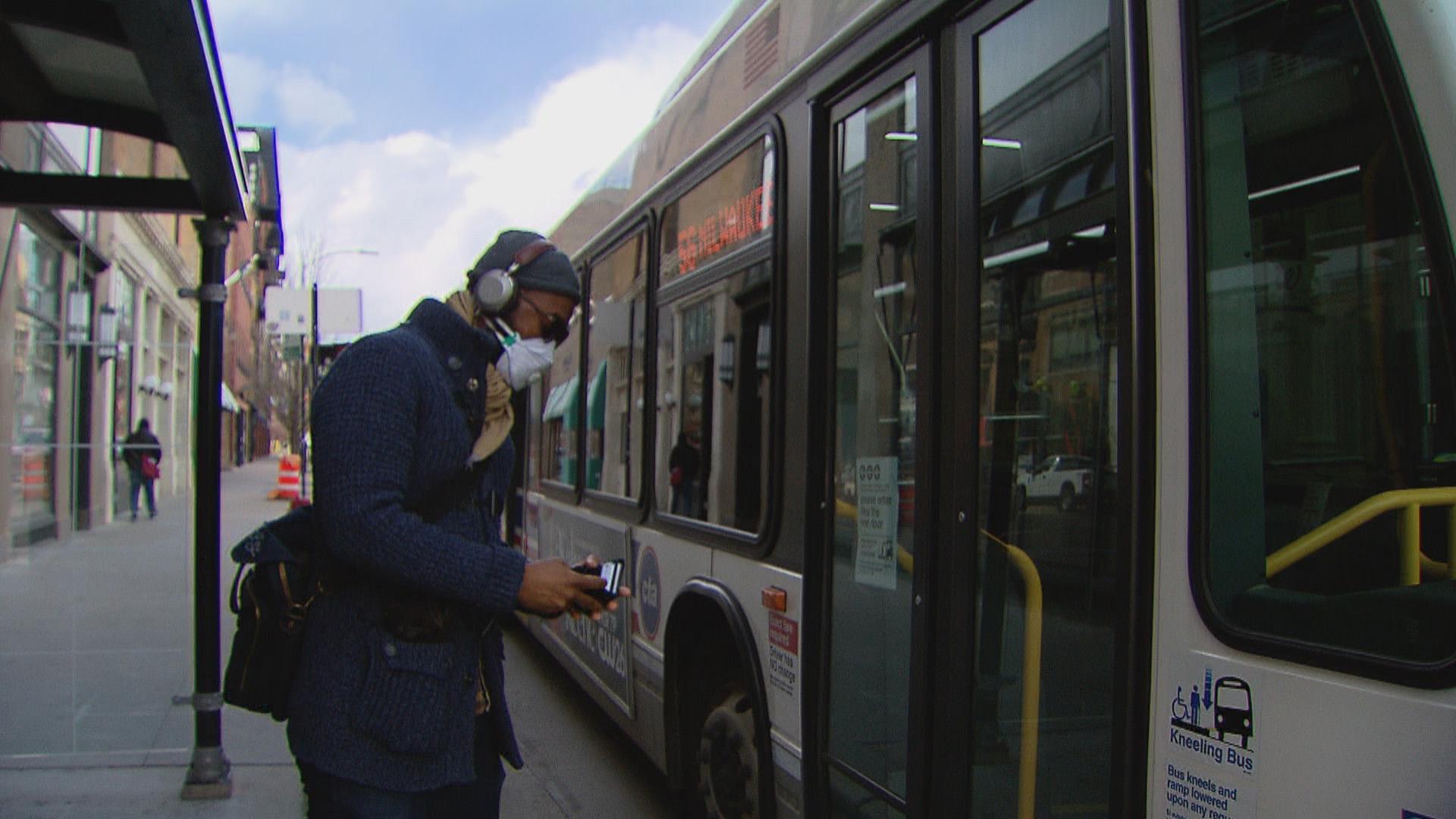 A person wearing a face mask boards a CTA bus in Chicago. (WTTW News)
Despite concerns over using public transportation during the coronavirus pandemic, many essential workers and residents without cars have been relying on the Chicago Transit Authority to get around — and some have faced crowded buses and trains on their commute. 
On Monday, the CTA and the city's Department of Transportation announced two temporary bus-only lanes as part of a pilot program to reduce crowding, delays and bus bunching.
A 3-mile stretch of 79th Street, from Western to Cicero avenues, and a 4.6-mile stretch of Chicago Avenue, from Laramie to Ashland avenues, are set to become "pop-up essential bus lanes," according to a press release. The new lanes will be used by the No. 66 bus that runs along Chicago Avenue and the No. 79 bus along 79th Street, which the CTA says are two of its most-used routes. Right turns at intersections will still be allowed, and the city says parking, loading zones, driveways and curb access will not be affected.
The city says the dedicated bus lanes will be created "in the coming weeks" using temporary signs and striping, and that the pilot program will run for at least six months. Other bus-only lanes are under consideration for future phases of the pilot. A CDOT spokesperson did not immediately have information on when the next lanes might be chosen.
"This program is the first step to ensure our residents will continue to have convenient access to public transportation throughout the pandemic and after," Mayor Lori Lightfoot said in the release.
---