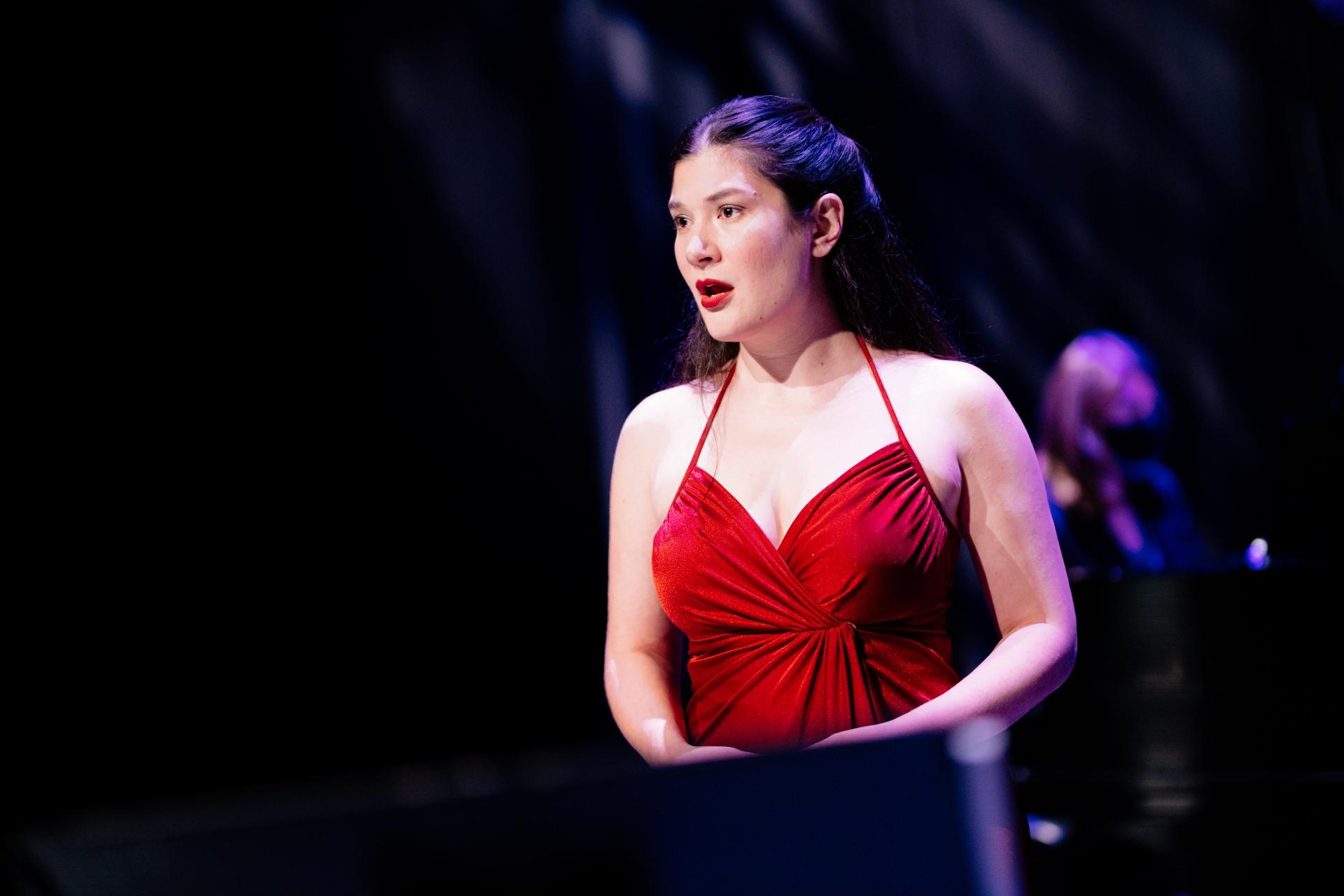 Mezzo-soprano Annie Rosen in "Rimsky Rebooted." (Credit: Sean Su for Chicago Opera Theater)
This past May, in an act of determined optimism, Chicago Opera Theater (COT) announced its 2020-2021 season would feature live performances of three adventurous, largely unfamiliar works on its usual stages: the Harris Theater for Music and Dance, and the Studebaker Theater.
Sadly, it was not to be. But the company's audiences should not despair because COT's ever enterprising music director, Lidiya Yankovskaya, working in collaboration with her team, were not to be silenced by the COVID-19 pandemic. Instead, they began to devise several alternative plans for each of the scheduled operas: Rimsky-Korsakov's "The Invisible City of Kitezh" (a story based on Russian folk tales about how a city faced attack and survived), "Taking Up Serpents" (a work by composer Kamala Sankaram and librettist Jerre Dye that tells the tale of a Pentecostal snake handler and his daughter in the American South), and "Il Postino (The Postman)," (Mexican composer-librettist Daniel Catan's work based on the popular 1995 film about the man who delivered Pablo Neruda's mail during the exiled Chilean poet's exile on a small Italian island).
It was decided that the final presentations of all or most of these works would most likely be virtual and streamed via Valhalla Media, or some variation on it. But while strictly adhering to the pandemic safety protocols formulated in accordance with multiple unions and municipal and state regulations, a good deal of the actual performances would be live in one form or another. Flexibility and change were, and continue to be, the operative principles.
The most recent entry in the transformed season, which arrived in late November bearing the fitting title of "Rimsky Rebooted" was filmed on the stage of Skokie's North Shore Center for the Performing Arts. And while it is no longer available for streaming, it set a fine precedent.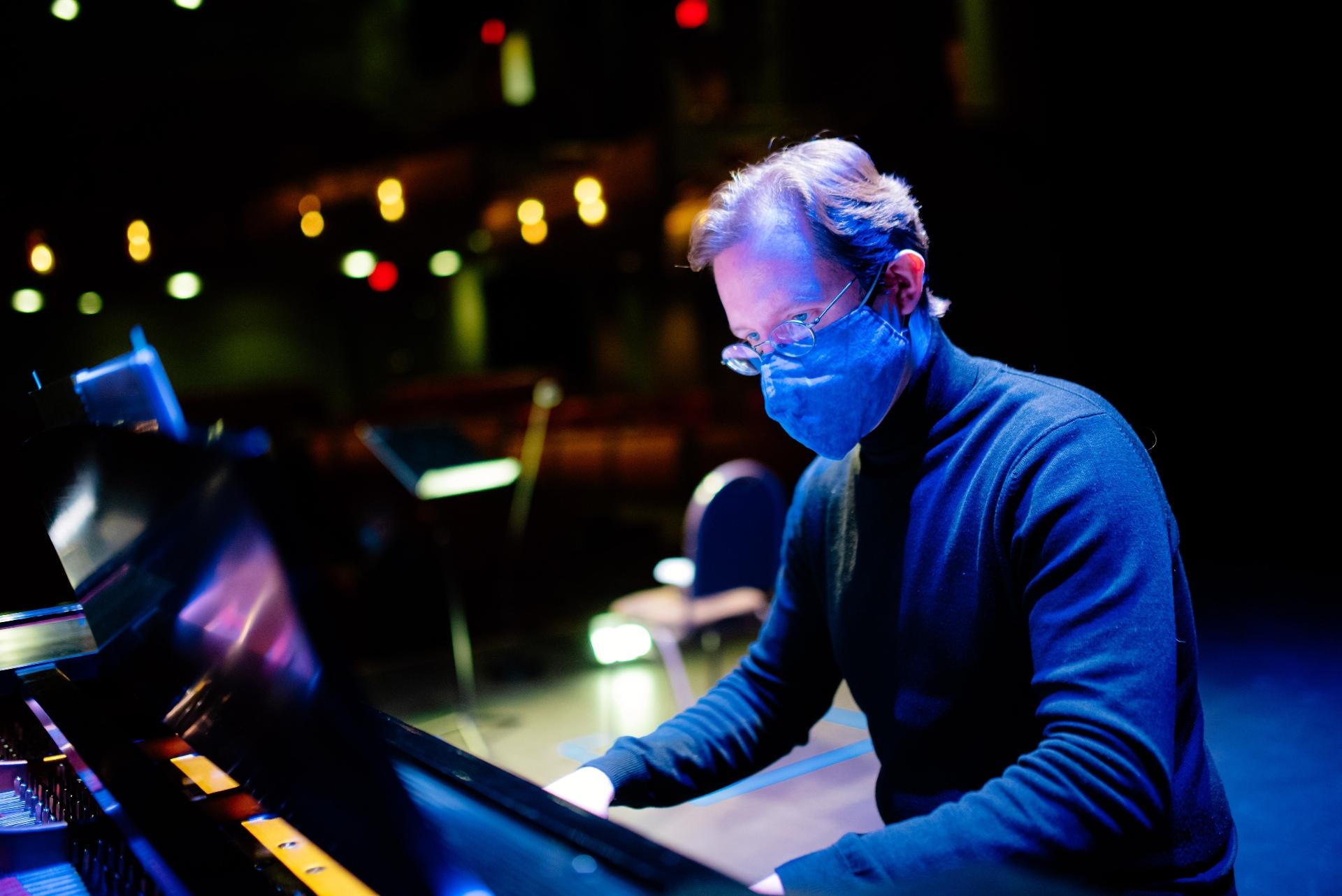 Pianist Michael Pecak in "Rimsky Rebooted." (Credit: Sean Su for Chicago Opera Theater)
The program opened with a bravura performance by pianist Michael Pecak of the genre-spanning, Belize-born British composer Errollyn Wallen's dazzling "Louis' Loops," a riff on Baroque French dances. Wallen, as Yankovskaya noted in her opening remarks for the program, is one of the contemporary composers she wants to continue to introduce to Chicago audiences in the future.
Next came an excerpt from Claude Debussy's only opera, "Pelleas and Melisande," a "Rapunzel"-like story of a young woman (mezzo-soprano Annie Rosen as Melisande) locked in a tower. She is pursued by a suitor (baritone Will Liverman as Pelleas), who is the younger half-brother of her nasty husband, Prince Golaud (bass Wilbur Pauley).
Rosen was then joined by Yankovskaya, a superb pianist of Russian Jewish heritage who emigrated from Russia to the U.S at age 9, for excerpts from Shostakovich's "Seven Romances on Verses by Alexander Blok." The mezzo brought all the necessary passion to the role of Gamayun, the prophetic bird who sings of her fear of the coming violence and subjugation by Tatar-Mongol warriors.
And there was more poetry in three sections of "Russia Cast Adrift," the song cycle by the 20th century Russian composer Georgy Sviridov set to the poems of Sergei Yesenin (one of the greats of the past century), about a vanishing homeland. Liverman's rich, heated voice was expertly supported by Yankovskaya's expert accompaniment. It was then back to Rimsky-Korsakov with a song from "The Snow Maiden," another Russian tale in which a philandering lover (Rosen, in a pants role), serenades a maiden before running off after other young women. Next was an aria from "The Tsar's Bride," in which a man (Liverman) is devastated when he discovers that the woman he loves is engaged to another man.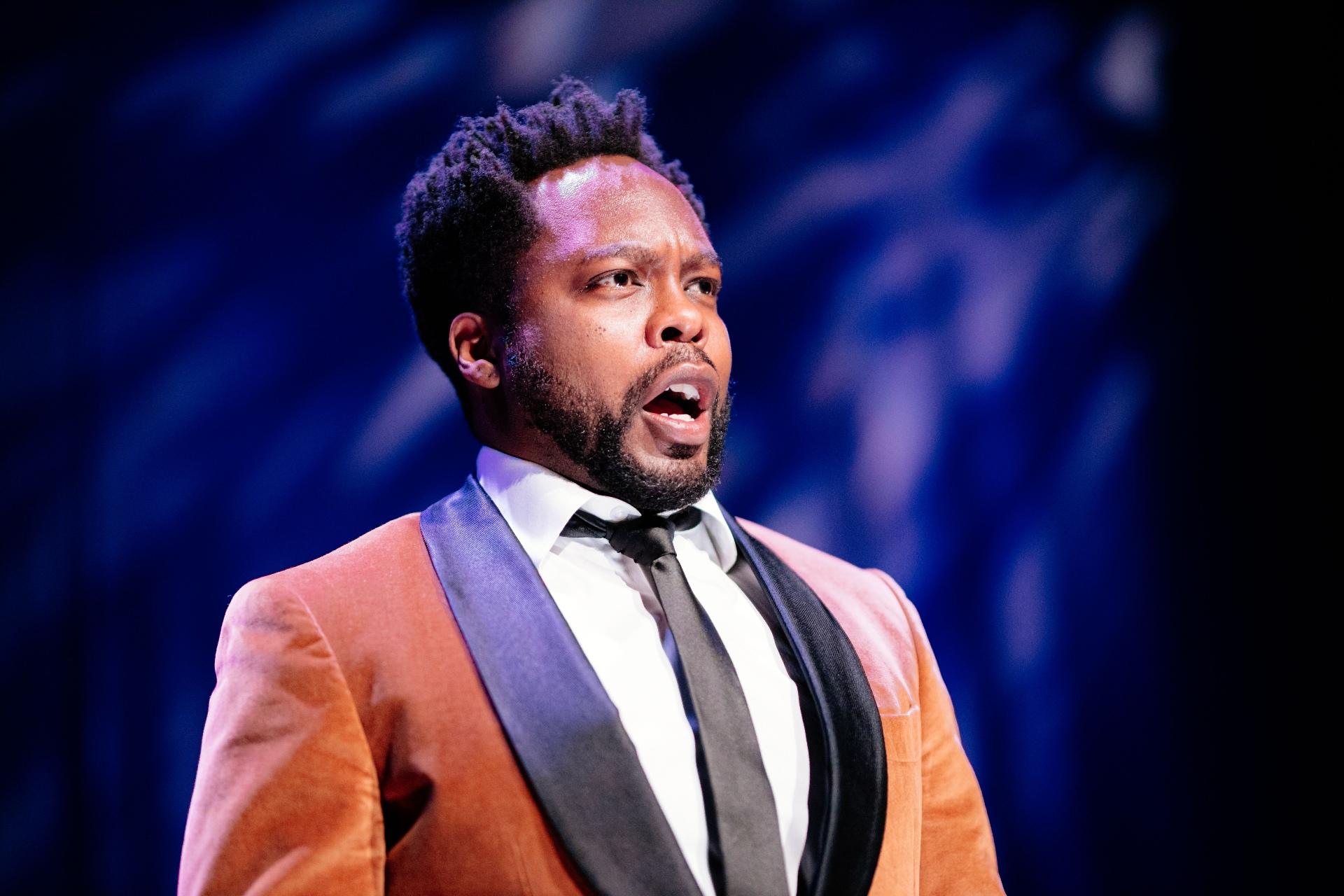 Baritone Will Liverman in "Rimsky Rebooted." (Credit: Sean Su for Chicago Opera Theater)
All this was followed by a teasing excerpt from "Taking Up Serpents" in which the snake handler's daughter (Rosen) witnesses her husband's long, excruciating death in the hospital – a victim of snake poisoning.
Closing the program were two fearsome excerpts from Rimsky-Korsakov's "Kaschey the Immortal," the story of an evil old wizard who has imprisoned a princess beloved by Prince Ivan. Kaschey's daughter, also in love with Ivan, feverishly plans to murder him when he comes to rescue the princess he hopes to marry. Despite all her preparations, when the time comes things go awry. There is even a happy ending.
So, what about COT's future plans? What the coming months auger for live performances is wholly speculative. Currently, "Taking Up Serpents" is set to be filmed on the stage of the Studebaker Theatre with costumes and lighting, and a chamber orchestra. "Il Postino" will get the same treatment, although, because it is scored for a full orchestra the audio will be recorded separately. "The Puppy Episode," a new opera by composer Matthew Recio and librettist Royce Vavrek - developed through COT's composer training program Vanguard - will also be filmed at the Studebaker as a concert reading with chamber orchestra. It's the story of three different people - a teenage boy, a married woman and a grandmother - as they experience their "queer coming out." All plans are subject to change at any point.
For tickets to the operas and updated information about dates and more, call (312) 704-8414 or visit www.cot.org.
---
Note: Be sure to tune in to "Inner Workings," COT's series of free digital conversations at 11 a.m. each Tuesday in December and January. (Registration required.) Yankovskaya will host these "the art of the art" chats about all aspects of opera production, from stagecraft and technology to the mixing of musical styles. For details visit www.cot.org/innerworkings.
Follow Hedy Weiss on Twitter: @HedyWeissCritic
---