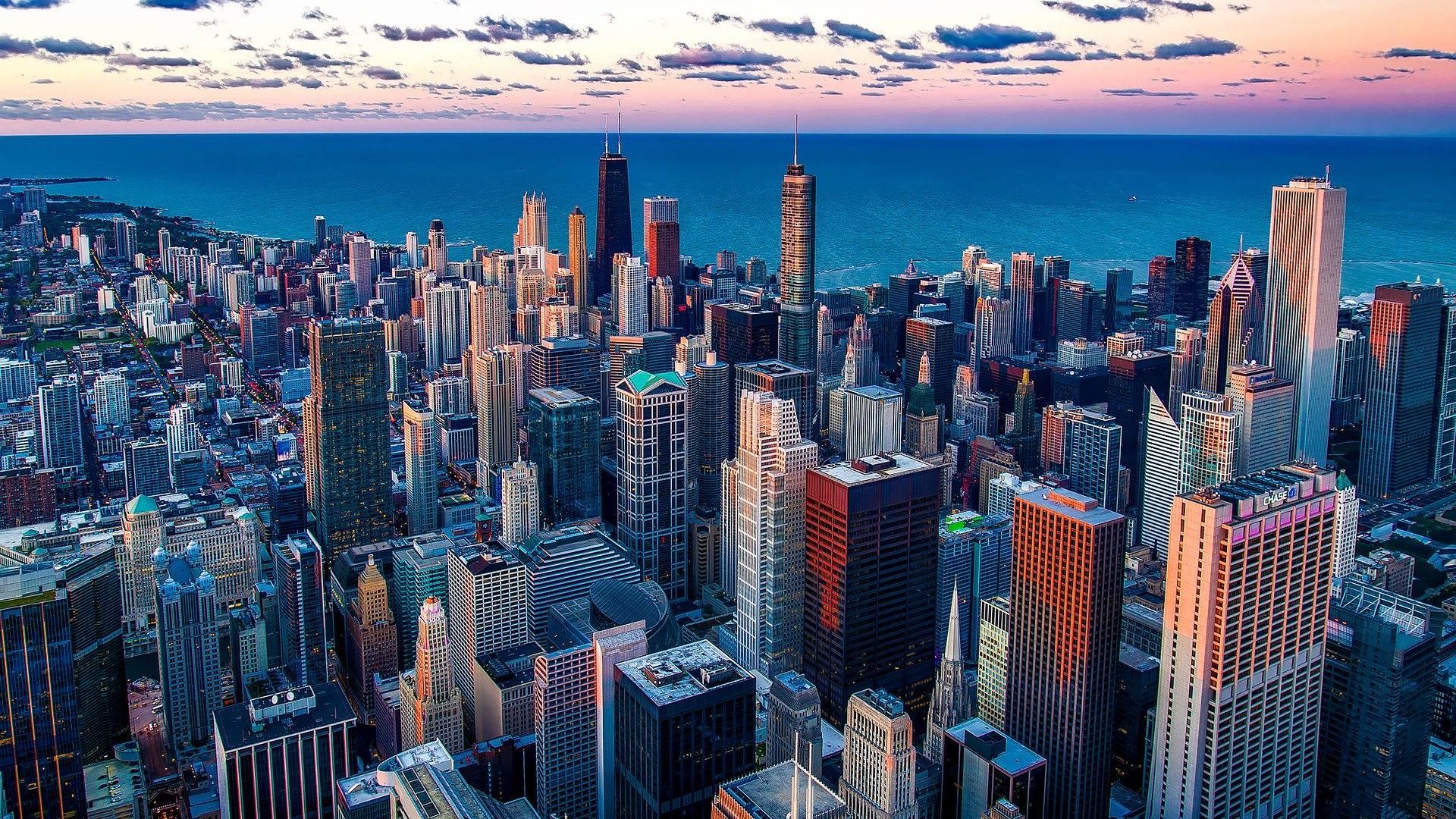 (David Mark / Pixabay)
The Chicago City Council is poised to approve Mayor Lori Lightfoot's $12.8 billion spending plan for 2021 after the plan advanced on Thursday with a 26-8 vote of the Budget and Government Operations Committee.
That vote, combined with Wednesday's endorsement from the City Council's Finance Committee, sets the stage for the full City Council to vote on the budget pinched by the coronavirus pandemic and rising pension bills on Monday, with a final vote before Thanksgiving.
The eight aldermen who voted against the property tax were: Marty Quinn (13th Ward); Matt O'Shea (19th Ward); Silvana Tabares (23rd Ward); Carlos Ramirez-Rosa (35th Ward); Anthony Napolitano (41st Ward); Brendan Reilly (42nd Ward); Tom Tunney (44th Ward) and Debra Silverstein (50th Ward).
The 2021 budget, which closes a $1.2 billion shortfall caused in part by the coronavirus pandemic with a combination of tax hikes, debt refinancing and the elimination of vacant positions, needs at least 26 votes to pass.
A year ago, 11 aldermen voted against the 2020 budget, in an unprecedented show of defiance of the mayor that earned them a place of disapprobation on a website created by the mayor's political operation.
The number of objections is likely to double this year, with aldermen reluctant to approve a spending plan that includes a $93.9 million property tax hike, a 3-cent per gallon gas tax hike and a $1.7 billion debt refinancing plan that will return the city to the era of scoop and toss, a budget-stretching tactic reviled by fiscal watchdogs as a costly gimmick.
Lightfoot has consistently blamed the $799 million deficit in the 2020 budget and the $1.2 billion deficit in the 2021 plan on the economic collapse triggered by the coronavirus pandemic — and urged aldermen not to shy away from making the tough decisions she says are required.
To smooth the budget's rocky path through the City Council's committees, Lightfoot was forced to act more like an old school politician accustomed to wheeling and dealing in smoke-filled rooms than as a reformer, in keeping with the persona she cultivated first as a candidate for mayor and then from the fifth floor of City Hall.
After an outcry from aldermen and leaders of organized labor, Lightfoot axed plans to lay off 350 workers in March. In addition, only non-union employees that earn more than $100,000 will have to take a five-day furlough — rather than those earning more than $50,000. 
Police brass won't have to take a furlough, after Budget Director Susie Park told Ald. Leslie Hairston (5th Ward) that would cause "operational difficulties."
Lightfoot also dropped plans to include protections for immigrants with the budget vote after objections arose from immigrant rights groups and the City Council's Latino Caucus.
The mayor also sweetened the budget with an additional $10 million for violence prevention programs, that Park said would be fueled with $5 million from tax revenue from the sales of cannabis and $5 million in federal relief funds.
Another $1 million will be earmarked to fund an effort to rethink how to respond to calls for help from those suffering from mental health crisis. 
Those additional funds will add $500,000 to test a program in two police districts that will dispatch a team of social workers, police officers and paramedics in response to calls for help involving someone experiencing a mental health crisis. That pilot has a total budget of $1.8 million.
The remaining $500,000 will be used to test a program to respond to mental health calls without law enforcement agents. Ald. Rossana Rodriguez Sanchez (33rd Ward) has proposed reducing the Chicago Police Department's budget to send mental health professionals to respond for calls for help from those in distress.
But Ramirez-Rosa said that was "really insufficient," and said he would vote against the spending package in part because it lacked more money for affordable housing and those experiencing homelessness.
Lightfoot's budget proposal also includes a measure recognizing June 19, known as Juneteenth, as a "day of observance" to commemorate the end of slavery in the United States. 
Lightfoot's plan also survived a last-minute challenge to her push to use $111,000 to form a new City Council Committee on Immigrants, to be led by Ald. Ariel Reboyras (31st Ward.) Under former Mayor Rahm Emanuel, Reboyras led the Public Safety Committee — but was ousted by Lightfoot, before agreeing to lead a special committee to encourage Chicagoans to respond to the census under Lightfoot.
After Ald. David Moore (18th Ward) objected to the committee's creation, Health and Human Relations Committee Chair Ald. Roderick Sawyer (6th Ward) noted that he had received "no complaints" about his handling of immigration issues.
Sawyer and Lightfoot clashed in June after she objected to Sawyer's efforts to create a commission to consider reparations for descendants of enslaved people. Eventually, Sawyer agreed to create a subcommittee, rather than a full-fledged commission. That subcommittee has yet to meet.
However, Budget Committee Chair Ald. Pat Dowell (3rd) was able to resolve the dispute after about 30 minutes of behind-the-scenes negotiations.
"We have rowed this boat to nearly completion," Dowell said.
Contact Heather Cherone: @HeatherCherone | (773) 569-1863 | [email protected]
---