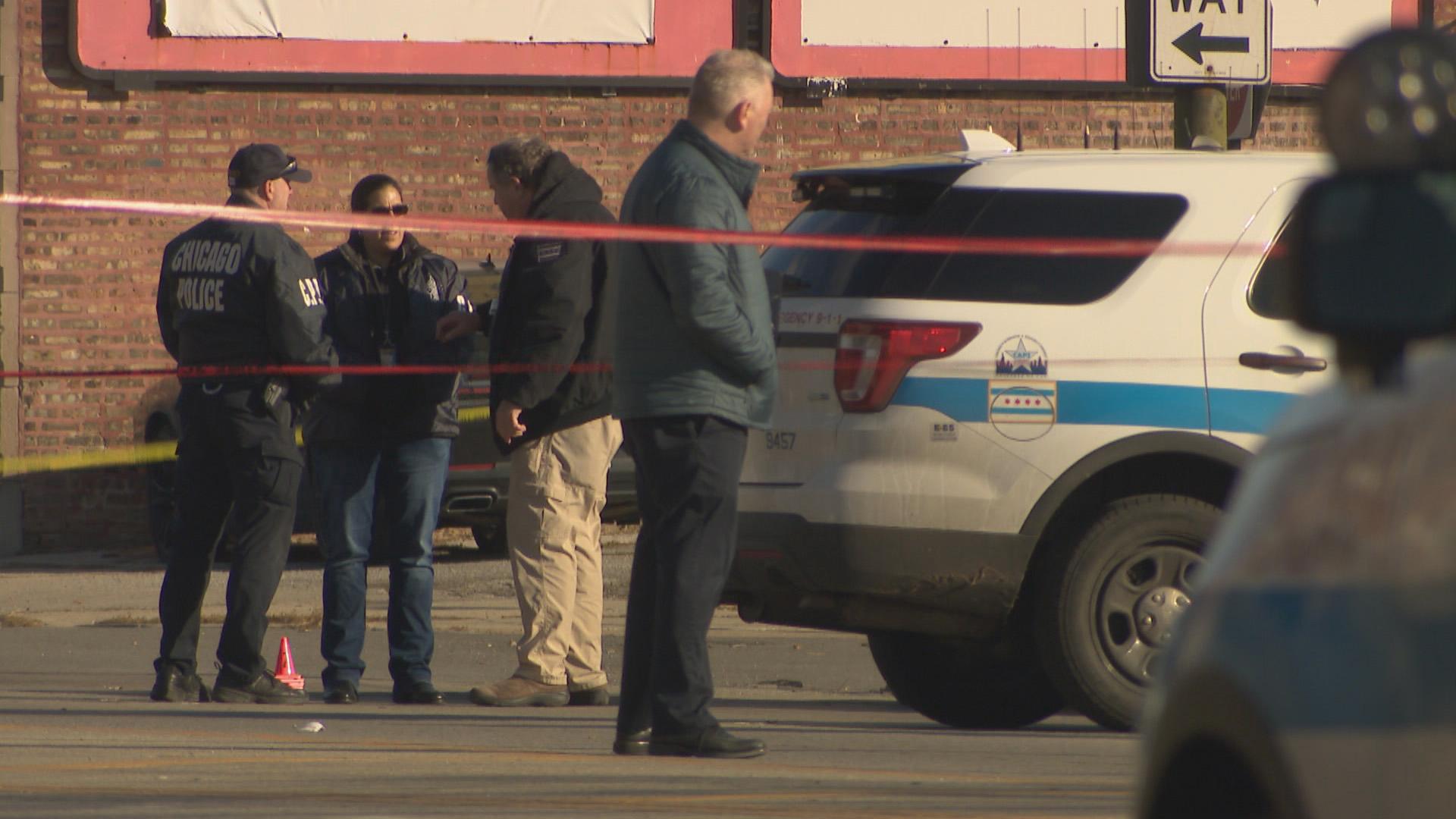 (WTTW News)
Mayor Lori Lightfoot has repeatedly said she's not in favor of defunding the Chicago Police Department, but with position reductions, budget cuts and investments in a new pilot program, the city may be rethinking the way policing will work.
Lightfoot on Wednesday unveiled her 2021 city budget proposal, which calls for the elimination of more than 600 vacant CPD positions and a 3.3% reduction to the department's budget, bringing it to $1.69 billion amid ongoing calls to significantly reduce spending on police.
"I have been equally clear that I do not support defunding the police," the mayor said during her budget address. "And while this term means different things to different people, in this moment, in Chicago, we cannot responsibly enact any policies that make communities less safe."
But Lightfoot did note that police cannot be the "first and only responders" on each call for service. That's why she said the city will spend $16.5 million on community-based violence reduction efforts, including a new $1.3 million co-responder alternative dispatch pilot program.
Through the program, officers responding to certain mental health crisis calls will be joined by a trained mental health professional, community paramedic and crisis intervention-trained officer.
This would be done, according to the mayor's budget proposal, in an effort to provide crisis intervention support and connect individuals facing mental health challenges to the appropriate services.
This pilot is the result of a collaboration between the CPD, Chicago Department of Public Health, Chicago Fire Department and the Office of Emergency Management and Communications.
According to the Illinois Criminal Justice Information Authority (ICJIA), while crisis intervention training is already widely used among law enforcement, the co-responder approach allows the responding parties to both de-escalate situations and facilitate access to the appropriate treatment options.
The ICJIA said research shows these programs improve access to mental health services for those in crisis and have been received positively by members of the public. Yet some officers did not view these as being "efficient with regard to officer time or effective in reducing arrests and improving public safety."
A 2016 study of the Los Angeles Police Department's co-responder program found that it had "provided a positive impact in deterring the criminalization of persons with mental illness."
But the model is not yet widespread, at least in Illinois.
A 2018 ICJIA survey of law enforcement within the Illinois Association of Chiefs of Police and Illinois Sheriff's Association found that 17% of departments were using some sort of co-responder model.
In Chicago, Lightfoot said the pilot program will help build the infrastructure for an alternative means of police response. But she added this is "hard work" that must be "tested and built over time."
"There are no magic wands to wave, no snapping of fingers or catchy slogans," she said Wednesday, "and whatever course we take must be tested on the streets of Chicago, and must be built to address our urban realities and not those of some other city that does not reflect our diversity, our history or our current reality."
Contact Matt Masterson: @ByMattMasterson | [email protected] | (773) 509-5431
---