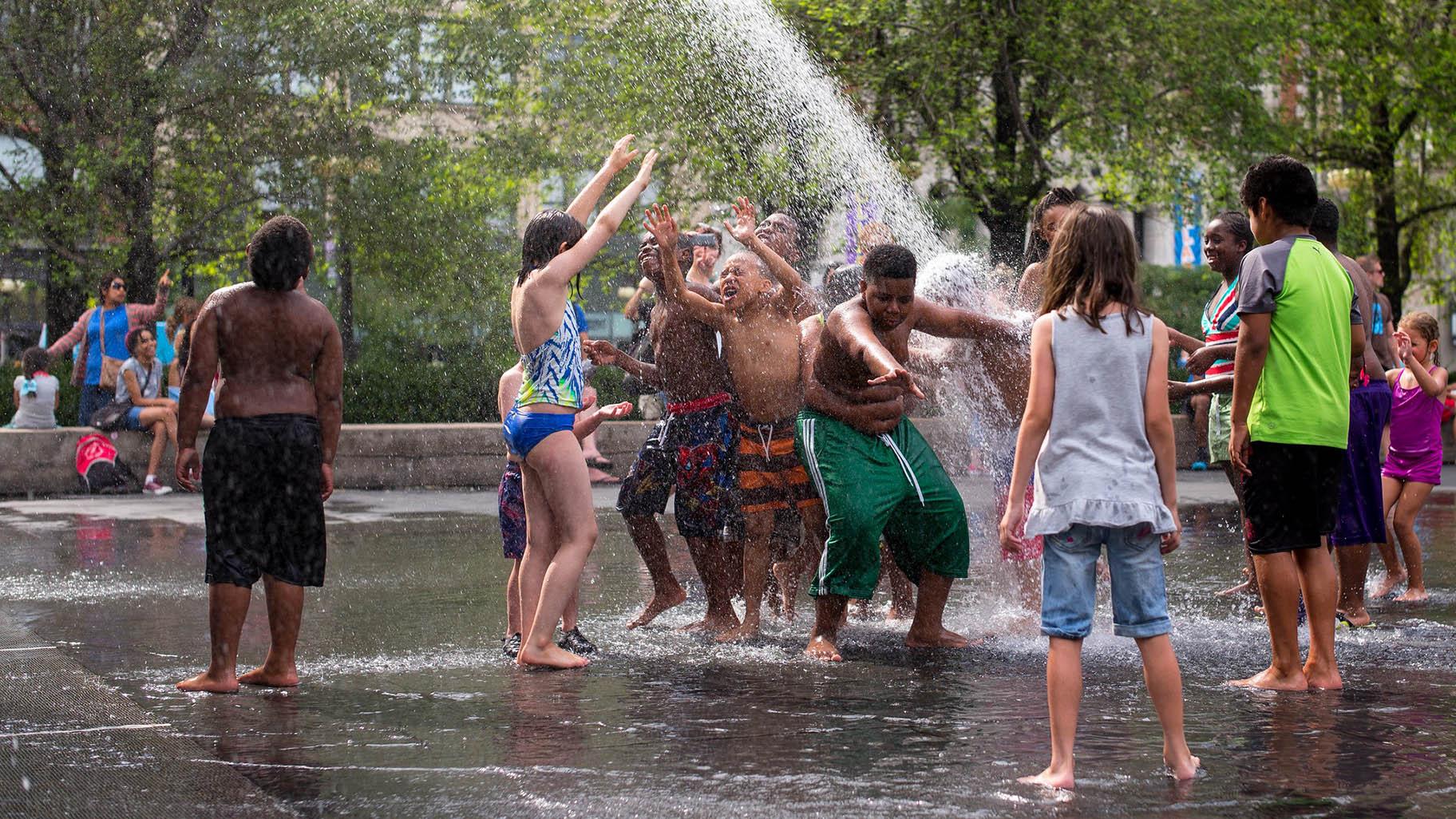 The Crown Fountain in Millennium Park is the type of amenity that earned Chicago's parks top ParkScore marks. (R Boed / Flickr)
Parks have been more important than ever to city dwellers during the coronavirus pandemic, and Chicagoans are fortunate to enjoy one of the best park systems in the U.S., according a national ranking issued by The Trust for Public Land.
The Trust's annual ParkScore rating places Chicago's parks 10th out of the nation's 100 most populous cities, the same spot as in 2019. Minneapolis topped the chart, with Washington, D.C., coming in second.
ParkScore rankings are based equally on four factors: park access, which measures the percentage of residents living within a 10-minute walk of a park; park acreage, which is based on a city's median park size and the percentage of city area dedicated to parks; park investment, which measures park spending per resident; and park amenities, which counts the availability of six popular park features: basketball hoops, off-leash dog parks, playgrounds, "splash pads" and other water play structures, recreation and senior centers, and restrooms. 
Chicago earned high marks for amenities, investment and access, with 98% of residents living within the 10-minute threshold. Park size was the only drag on the city's ranking, with its median park size of 2.2 acres falling below the national ParkScore median of 5.2 acres, according to information released by the Trust.
"When stay-at-home orders permitted, people increasingly turned to parks, trails and public open spaces to connect with nature, exercise, and enhance their mental and physical health," Diane Regas, president and CEO of The Trust for Public Land, said in a statement. "Residents deeply value parks, but continued inequity and the risk of future budget cuts threaten severe damage to the park systems that make many cities so livable."  
Chicagoans have flocked to the city's parks during the COVID-19 pandemic, but not all of the usage has been welcome. Mayor Lori Lightfoot closed the popular lakefront path and adjacent parks in the early days of Gov. J.B. Pritzker's stay-at-home order, after witnessing crowds of people ignoring social distancing guidelines.
She has yet to set a date for reopening those areas.
Playgrounds, basketball courts and restrooms — among the amenities referenced in ParkScore — also remain closed at Chicago parks. 
ParkScore Rank (100 score max): 
1. Minneapolis, 85.3
2. Washington, D.C., 83.3
3. St. Paul, Minn., 82.5
4. Arlington, Va., 81.5
5. Cincinnati, Ohio, 80.6
6. Portland, Ore., 79.8
7. Irvine, Cal., 79.6
8. San Francisco, 78.9
9. Boston, 76.5
10. Chicago, 76
Contact Patty Wetli: @pattywetli | (773) 509-5623 |  [email protected]
---