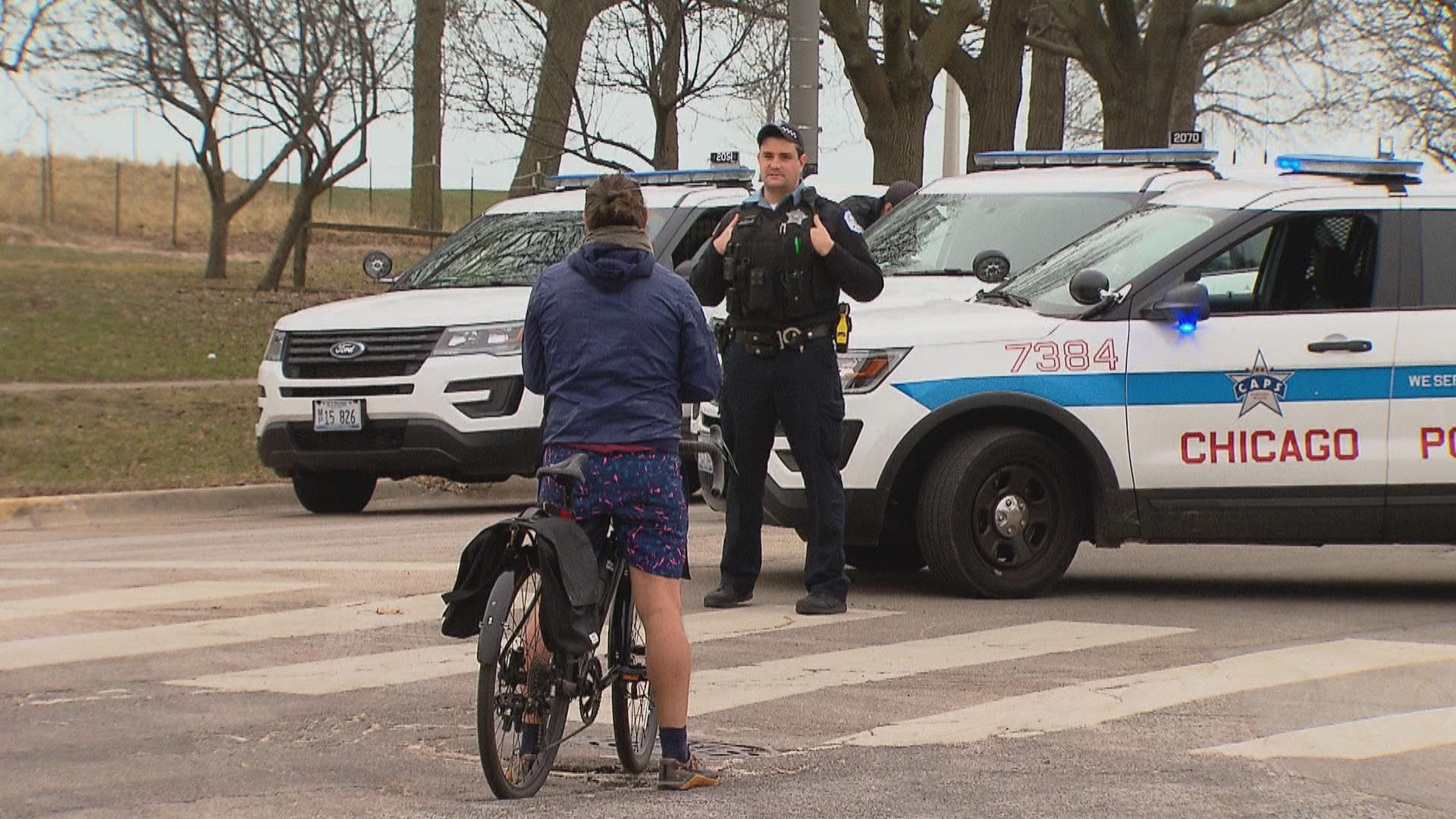 A scene along Chicago's lakefront on Thursday, March 26, 2020. (WTTW News)
A day after Mayor Lori Lightfoot threatened to close off access to city parks if Chicagoans continued to flout social distancing rules, the city shut down the lakefront trail, beaches and adjoining parks, the Bloomingdale Trail (aka the 606) and the Chicago Riverwalk. The order also bans contact sports like basketball and soccer.
"Our lakefront is our treasure. It's really our jewel, and sets us apart from any other place in the world," Lightfoot said Thursday, "but congregating on our lakefront, to be blunt, is going to create a risk that is unacceptable and could lead to death. That is why we are taking these actions and going back and saying again: dear god, stay home, save lives."
Lightfoot reiterated that going for walks, runs and bike rides is still allowed under Gov. J.B. Pritzker's stay-at-home order, but that it's important to avoid busy places and stay in as much as possible. Chicagoans who violate the order will get a warning. If they don't comply, they're subject to citation or even arrest, Lightfoot said.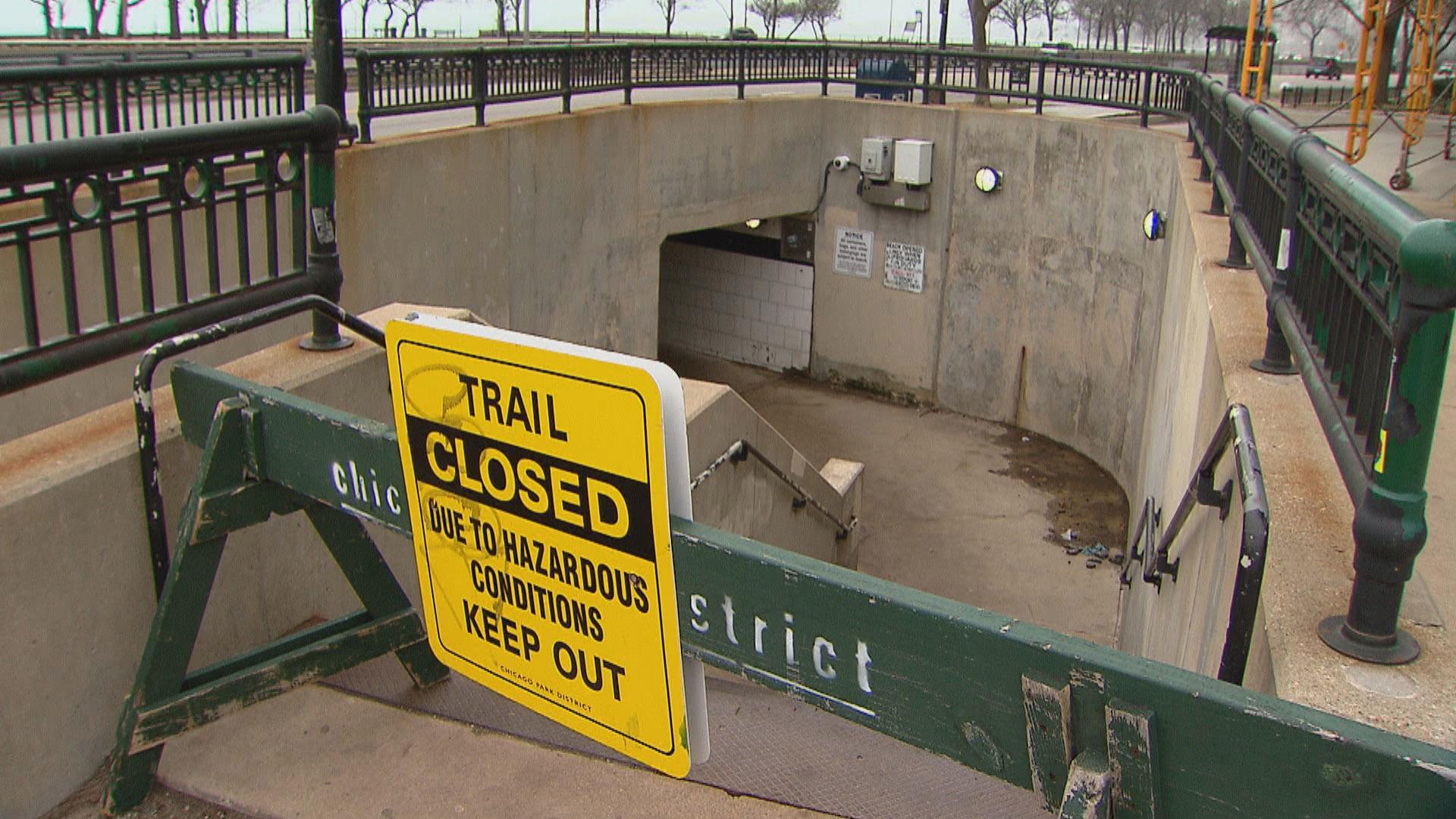 A scene along Chicago's lakefront on Thursday, March 26, 2020. (WTTW News)
"We will enforce this vigorously," interim Police Superintendent Charlie Beck said Thursday. "We won't do it because it brings us any joy. We will do it to save your life, so please help us. I would love to say the next that we meet that we had total compliance and there were no citations or arrests, but I fear that won't be true. Please don't make one of those citations be yours."
"This was hard for me to do," said Chicago Public Health Commissioner Dr. Allison Arwady. "During normal times, I lead Chicago Architecture Center boat tours along the river. I love going along the lakefront. It's one of my favorite things about Chicago and I know it's many of yours. But … the window to pursue a wide ranging aggressive response to the coronavirus pandemic is closing. The moves that we make right now really these next few weeks are crucial. They will shape the COVID trajectory in Chicago."
Arwady said she and other public officials toured McCormick Place on Thursday morning to investigate the possibility of setting up temporary hospital beds if Chicago's health care system is overwhelmed by the pandemic. She also mentioned for the first time that, as part of a pandemic planning exercise, Chicago set up test runs of mobile morgues. Arwady said the city hasn't yet brought those online during the coronavirus outbreak, and hopes not to have to – but that it's on officials' minds.
---