(Courtesy of Goodman Theatre)
The Goodman Theatre had not yet announced its plans for the 2020-2021 season when the coronavirus pandemic took hold. Now, amid all the uncertainty facing theaters and their audiences, it has announced it is postponing the four productions remaining in its current spring and summer 2020 season, and will be announcing additional shows for the coming season at a later date.
The four shows affected are: Jocelyn Bioh's "School Girls; Or, The African Mean Girls Play," directed by Lili-Anne Brown (which will be streamed through May 31 for $20); Brian Friel's "Molly Sweeney," directed by Robert Falls; Jose Cruz Gonzalez's "American Mariachi," directed by Henry Godinez; and the world premiere musical adaptation of "The Outsiders," based on the novel by S.E. Hinton and the Francis Ford Coppola film, with a book by Adam Rapp, a score by Jamestown Revival (Jonathan Clay and Zach Chance) and Justin Levine, and direction by Liesl Tommy.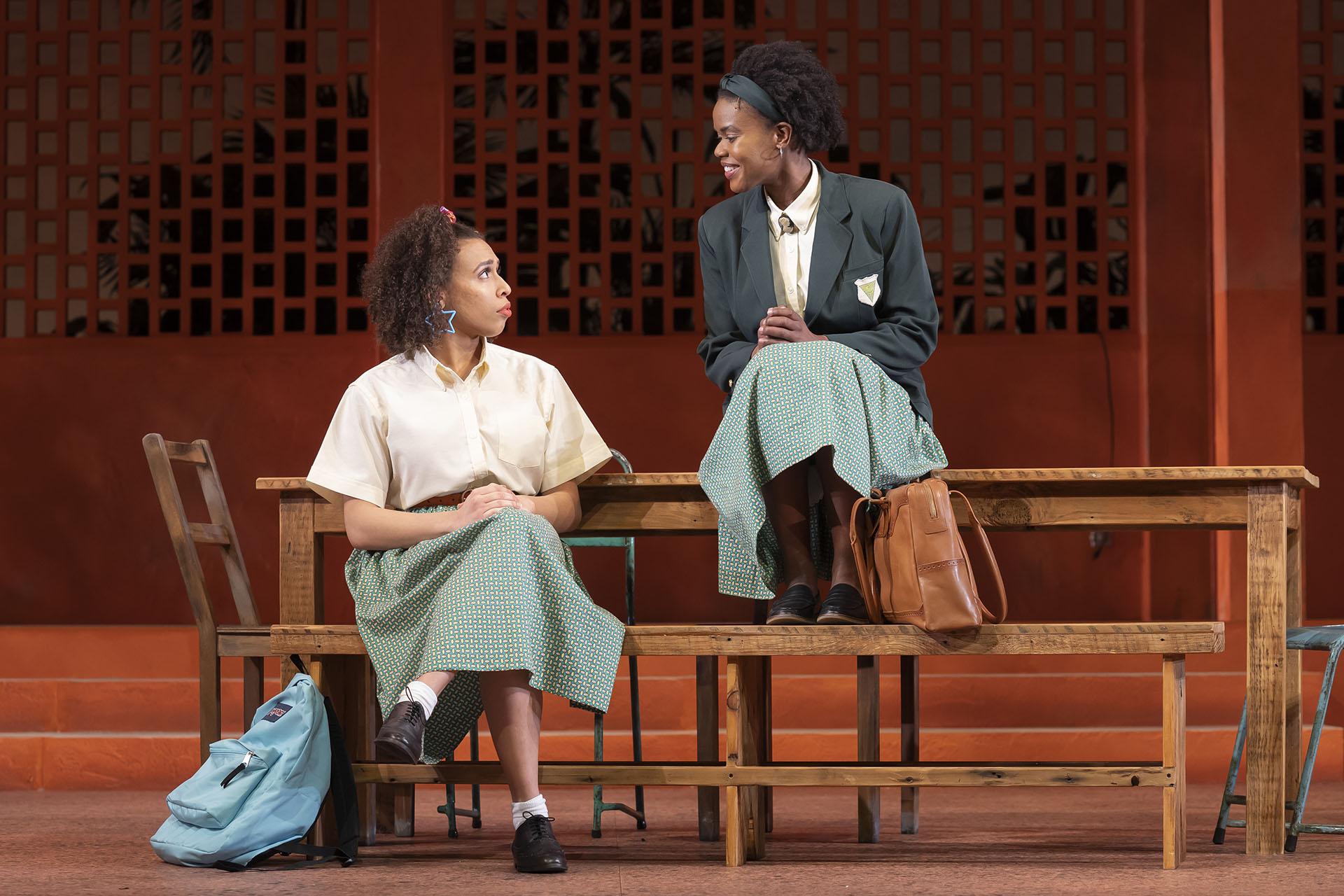 Kyrie Courter (Ericka Boafo) and Ciera Dawn (Paulina Sarpong) in "School Girls; Or, The African Mean Girls Play" by Jocelyn Bioh, directed by Lili-Anne Brown (Photo by Liz Lauren)
Meanwhile, in addition to the ticketed streaming of "School Girls," there will be free digital streaming of the Goodman Theatre's epic 2016 production of "2666," a stage version of Roberto Bolano's fascinating novel, adapted and directed by Robert Falls and Seth Bockley. Visit GoodmanTheatre.org/Watch2666.
Finally, you also can catch the Goodman's [email protected] initiative, a new (free) weekly series of artist conversations presented live online each Friday. Up first will be Bioh and Brown, with moderator Willa J. Taylor, followed by award-winning actor Nathan Lane (May 22), and director Mary Zimmerman (May 29). Visit GoodmanTheatre.org/LiveAtFive.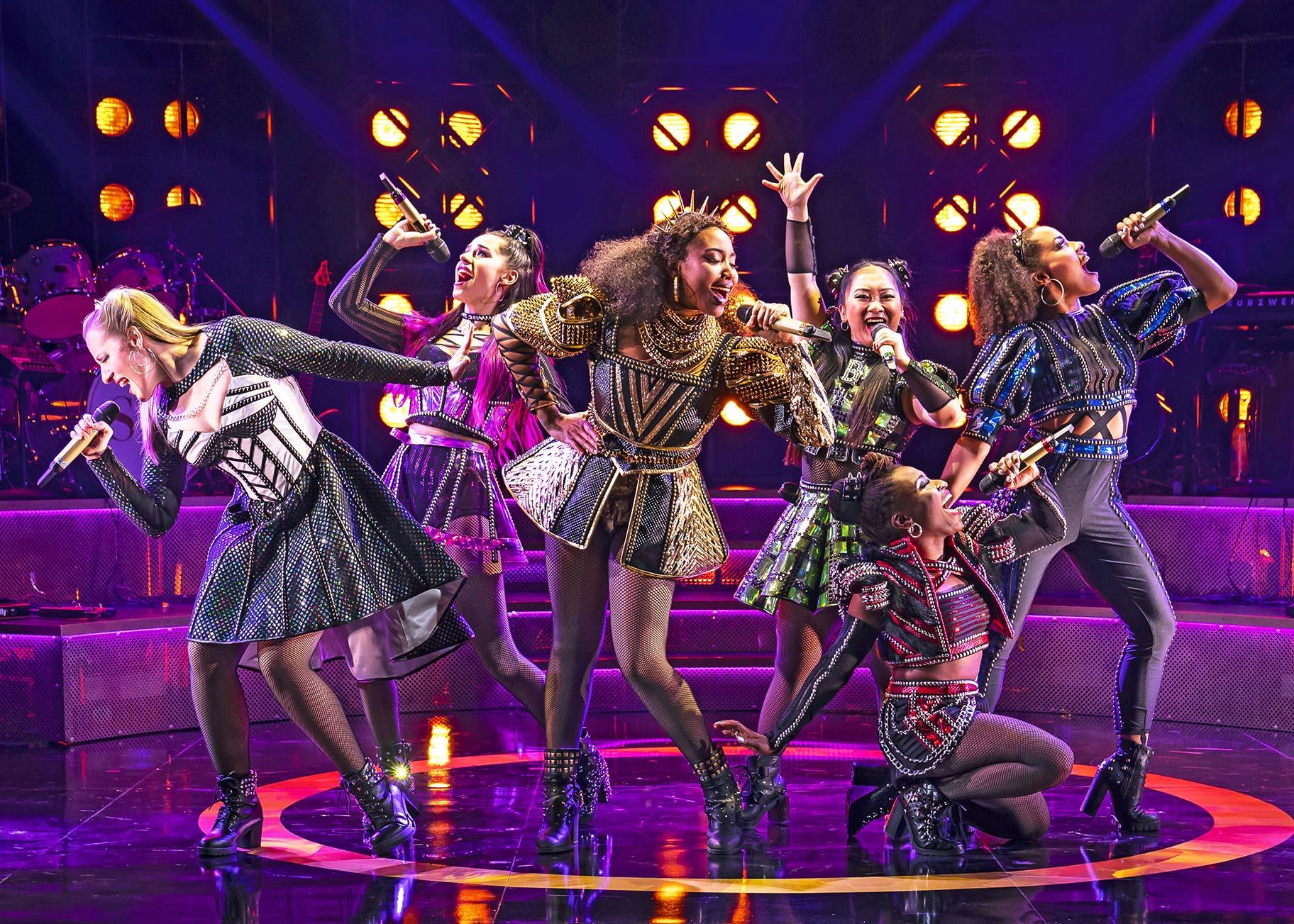 From left: Abby Mueller, Samantha Pauly, Adrianna Hicks, Andrea Macasaet, Brittney Mack and Anna Uzele in "Six" at Chicago Shakespeare Theatre. (Photo by Liz Lauren)
One additional note: "Six," the hit British pop rock musical that puts a rousing spin on the fates of King Henry VIII's six wives, had a triumphant U.S. premiere at the Chicago Shakespeare Theatre and was set for a Broadway run that had to be canceled last minute as a result of the coronavirus outbreak. The show also was to be staged this summer, beginning July 8, at Chicago's Broadway Playhouse at Water Tower Place, but once again the pandemic has required a change of plans.
The show is now slated to run Nov. 24, 2020 through March 21, 2021. But like all other future Broadway in Chicago presentations it is "subject to review," so keep an eye on additional updates by visiting BroadwayinChicago.com. Current ticket holders for "Six" will be moved into the new performances automatically. Those with additional questions about refunds should contact their point of purchase.
Follow Hedy Weiss on Twitter: @HedyWeissCritic
---