COVID-19 has put a spotlight on issues that have existed across Chicago long before the pandemic hit.  
An environmental dispute in the Southwest Side neighborhood of McKinley Park has loomed large in the community's response to the pandemic.
McKinley Park's chief architectural icon is the 12-story clock tower that marks a row of industrial buildings and warehouses along Pershing Road, a nod to the neighborhood's history as an industrial hub.
Interactive: More from our series, COVID-19 Across Chicago.
But the conflict with industry pits some residents at odds with MAT Asphalt, which operates a hot-mix asphalt plan several hundred feet from the clock tower, set back from Pershing Road and across the street from the area's 70-acre namesake McKinley Park.
MAT Asphalt opened in 2018, and some residents and Chicago aldermen have asked Mayor Lori Lightfoot to shut it down during the pandemic. Community residents say pollution in the form of particulate matter is burdening the surrounding community. Organizers have tried to prevent the plant from getting an Illinois EPA license to operate, but the operator says it is well within EPA pollution standards. 
MAT Asphalt General Manager Joe Haughey says the company runs a clean operation, that petroleum is only 5% of the asphalt mix and any dust that comes from the site comes from cleaned limestone. 
Residents have also complained about industrial odors emanating from the area – but Haughey says those are not coming from MAT.
"The only odors you'd get out of this plant is possibly from a truck passing you by on Pershing Road," Haughey said. "But you can stand under this asphalt plant and smell nothing. As far as the odor complaints that come in … it's definitely not us."
The environment has been a central concern as McKinley Park's zip code has been hit with 1,171 confirmed COVID-19 cases. 
The community includes a large number of Hispanic and Asian American residents, and it's considered working class with many people who work in essential industries. 
A group of residents decided to band together to form the McKinley Park Coronavirus Response Team to make sure the community is united in the fight against the virus.
"We've been doing outreach in the community where we provide support everywhere, from picking up groceries if someone is worried about going to the grocery store or if they're under quarantine," said Liz Gres, a response team volunteer. "We're hooking them up with resources. We've gotten calls around, 'How do I get my rent paid? Where are the food banks?' All kinds of stuff like that."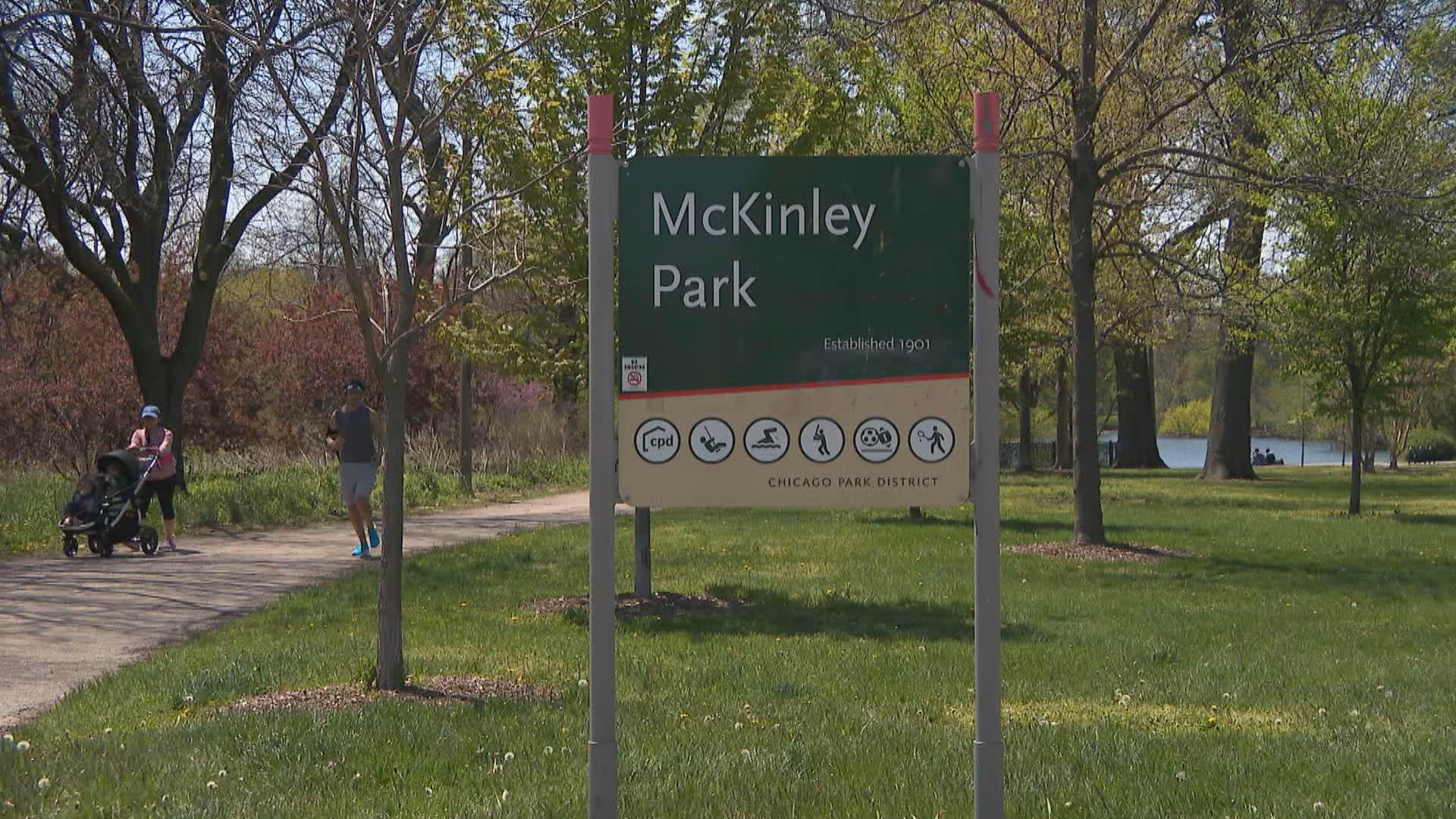 It certainly helps that the community has a massive park with lagoons, running trails and nature paths for residents to enjoy in good weather. It's one of the larger selling points for the McKinley Park Development Council, which had been putting the finishing touches on a neighborhood master plan to lure more local businesses and residents to the community. The COVID-19 pandemic has of course put all of that on hold.
"We're very excited to have new bakeries and restaurants and various people come in, and then, they were shut down almost instantly," said the council's director, Dayna Calderon. "We're trying to help them find their ways through some of the grants that are available, because a lot of them don't know what's out there and what to expect."
The locally owned Marz Community Brewing Company did manage to secure a federal PPP loan and used it to hire staff back.
Brewery owner Ed Marszewski says he was also able to keep distributors employed by offering home delivery of all the beer, CBD and coffee drinks they brew in lieu of delivery to stores or wholesalers.
"There weren't as many orders as previously, because restaurants were shut down and draft sales were eviscerated," Marszewski said. "So we had a reduced amount of product going out and we were able to give them more time and more hours to work by doing the home deliveries."
Follow Paris Schutz on Twitter: @paschutz
---
Community Reporting Series
"Chicago Tonight" is expanding its community reporting. We're hitting the streets to speak with your neighbors, local businesses, agencies and leaders about COVID-19, the economy, racial justice, education and more. See where we've been and what we've learned by using the map below. Or select a community using the drop-down menu. Points in red represent our series COVID-19 Across Chicago; blue marks our series "Chicago Tonight" in Your Neighborhood.
---