The Urban Growers Collective operates several community farms and gardens on Chicago's South Side, providing fresh produce and opportunities for residents to grow their own food in underserved neighborhoods with few to no nutritional food options. 
As an essential service operating through the state's stay-at-home order, the nonprofit's staff and volunteers wear face masks and sell bags full of spinach, collards, kale, onions and other vegetables from a no-contact pickup area on a 14-acre farm site in the South Chicago neighborhood.
Urban Growers Collective co-founder Erika Allen said the money from those sales goes toward bags of produce donated to community centers, senior housing facilities and other partners primarily on the city's South and West sides.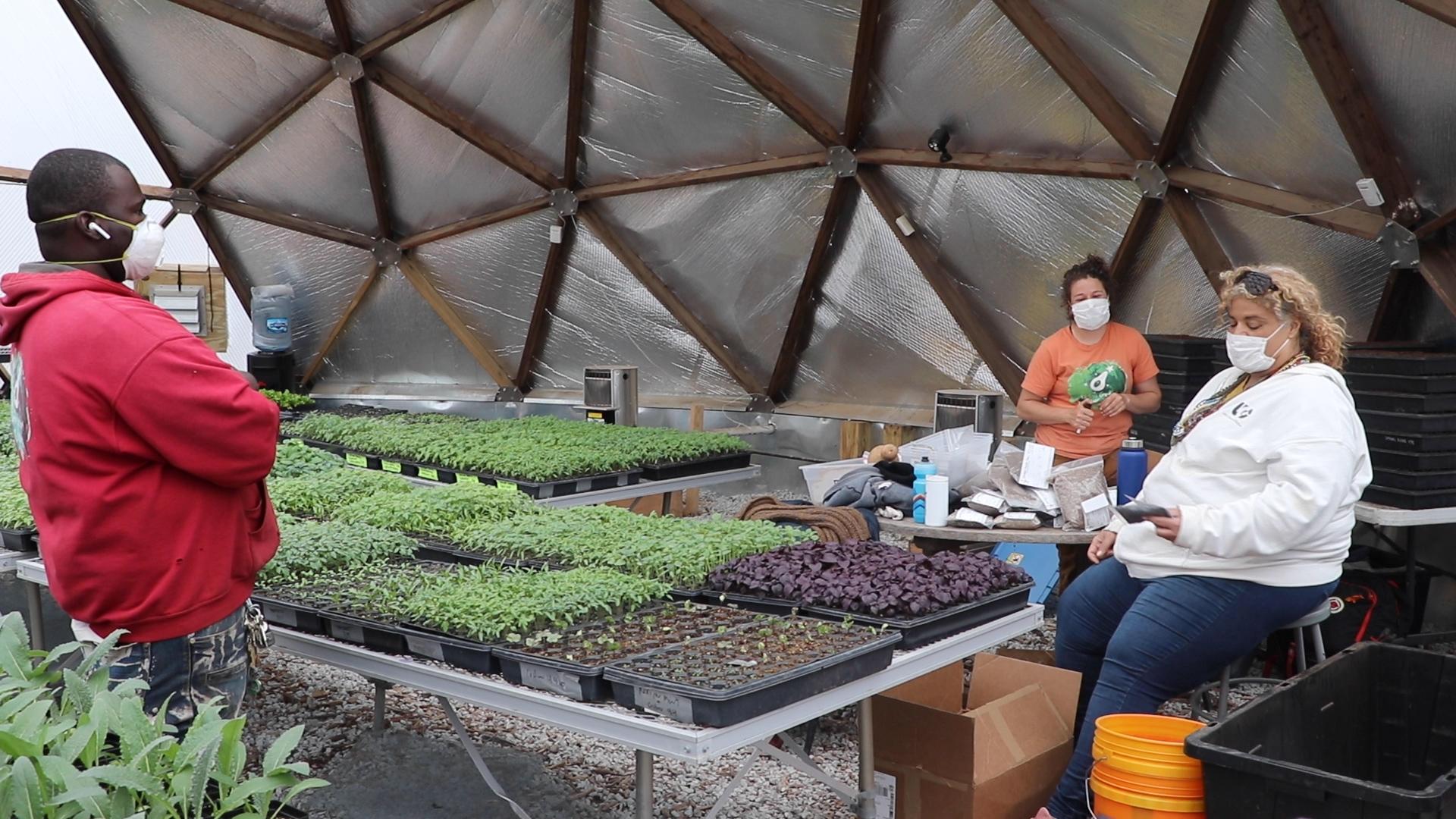 Urban Growers Collective co-founder Erika Allen, right, and staff sort through seeds inside the geodesic dome at the nonprofit's South Chicago farm. (Evan Garcia / WTTW News)
"What we're trying to figure out is how, within our production, to make it accessible to everybody and to use the privilege that some folks have of being able to drive down here, that can use a credit card or debit card to purchase online," Allen said. "We're taking that revenue and using that to donate and take food to places where people can't even use their SNAP (Supplemental Nutritional Assistance Program ) because it's just not safe for them to have contact."
SNAP, formerly known as the Food Stamp Program, provides federal food-purchasing assistance to low- and no-income families.
Since March 15, the nonprofit said it's donated more than 350 bags of produce grown on the South Chicago farm or purchased wholesale by Mariano's.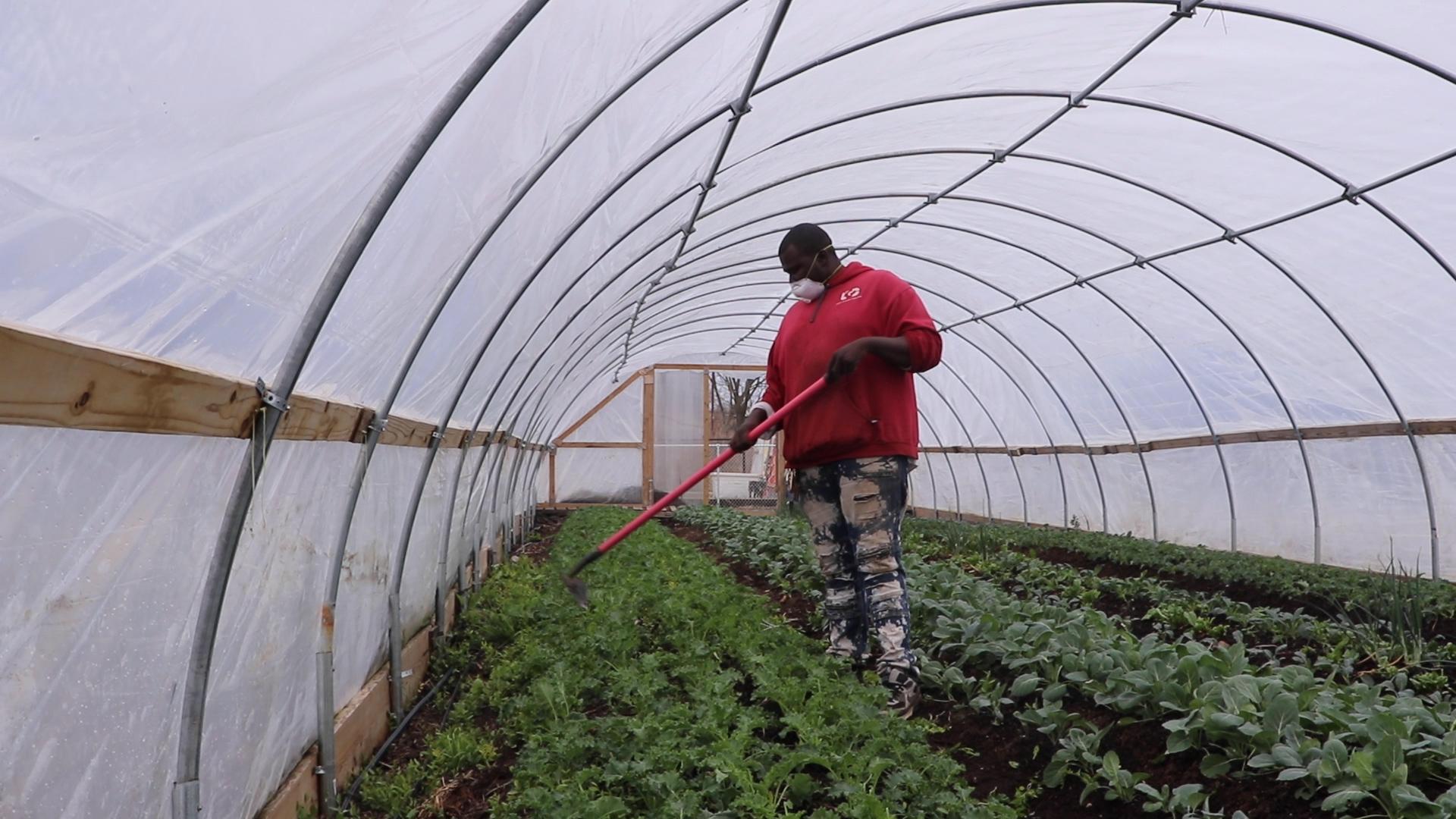 Malcolm Evans, the manager of Urban Growers Collective's South Chicago farm, wears a face mask while working on the 14-acre site during the COVID-19 pandemic. (Evan Garcia / WTTW News)
Allen said the pressure, uncertainty and instability brought by the COVID-19 pandemic could help people reevaluate how they obtain their food.
"If everybody grows a little bit of their own food and is able to think about preserving and canning and preparing for the winter and thinking about going back to some of the ways that our ancestors did," Allen said. "Like, you may not have a lot of money, but you always have food, so this is something that we're trying to return to and create some balance." 
Follow Evan Garcia on Twitter: @EvanRGarcia
---