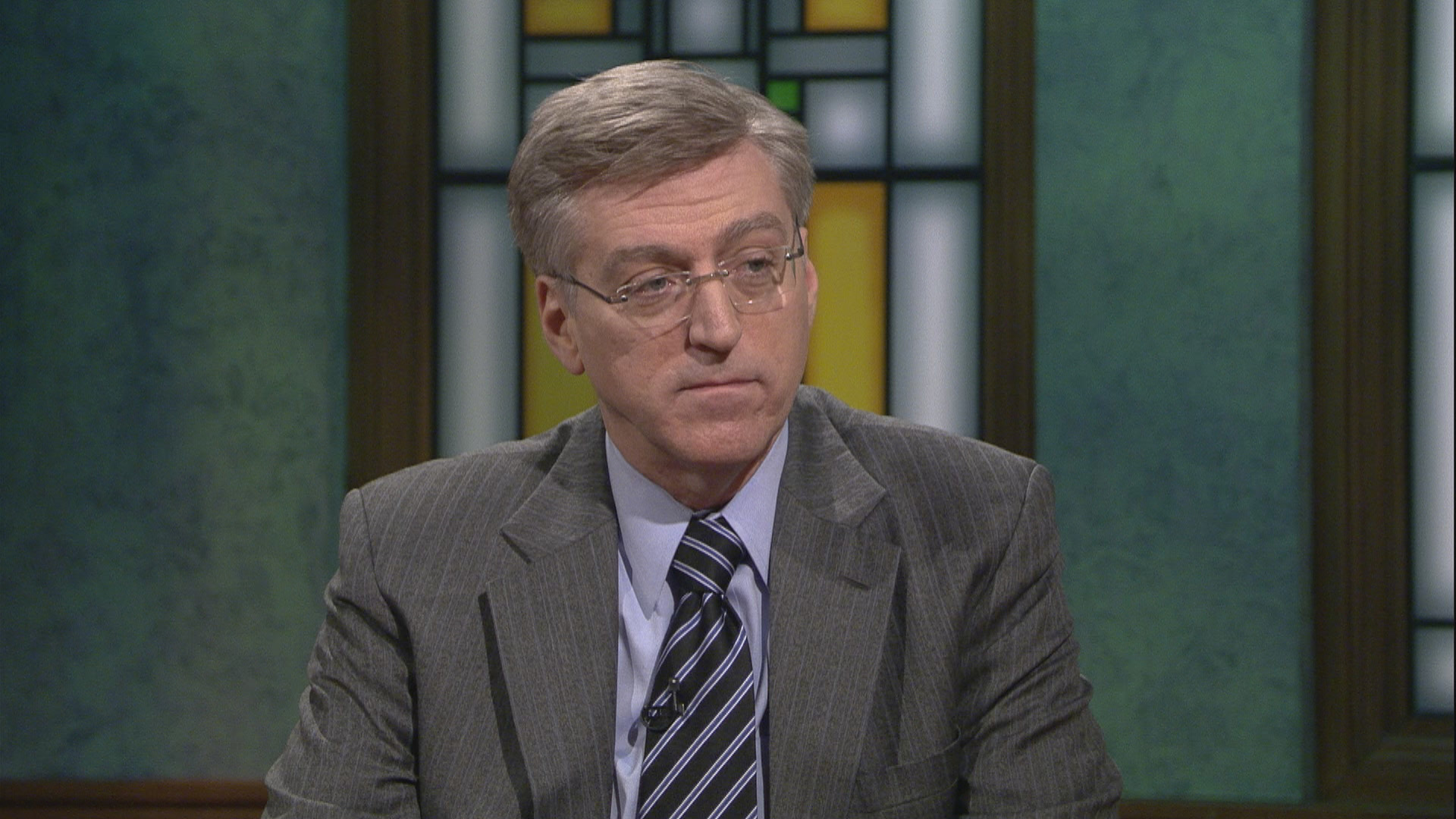 CPS Inspector General Nicholas Schuler appears on "Chicago Tonight" on Jan. 6, 2020. (WTTW News)
Outgoing Chicago Public Schools watchdog Nicholas Schuler says some of the complaints lodged against him by his employees were "justified," though he denied more serious allegations and said he was asked to resign by Mayor Lori Lightfoot.
In an emailed statement, the CPS inspector general said allegations made by anonymous employees in his office that he made any sexist or racist comments are "totally baseless." But he admitted he was a "frequently impatient boss" who drove his employees "sometimes excessively hard."
"My tough management style led to complaints by employees, some of which I think were justified," Schuler wrote. "That all led to an eventual discussion between me and Mayor Lightfoot in which she requested my resignation."
Schuler said he could have contested in court whether there were adequate grounds for his removal. But after giving it "careful thought," he instead decided to step down "so that the morale of the entire office could improve as quickly as possible and everyone could fully concentrate on the oversight and student-protection missions of the office."
He turned in his letter of resignation on Jan. 16, though that won't take effect until the end of this month.
Schuler's abrupt exit came days after a Chicago Sun-Times report detailed allegations made by Office of Inspector General employees, who claimed he had been verbally abusive and physically threatening toward his staff.
That report said the Board of Education had hired an outside law firm to conduct an investigation, which concluded late last year. A source later provided WTTW News with photos of a letter sent by anonymous OIG employees to the board, asking them to investigate their boss.
Schuler has served as inspector general since late 2014. He was reappointed to a second four-year term in 2018. His office's investigations had a direct role in the resignation of two previous CPS CEOs.
In his statement, Schuler said structural changes are needed to the governing law that provides for independent inspectors general, stating it fails to address how a particular IG can be removed and on what grounds.
"There are opportunities for progress here," he wrote.
Lightfoot's office said this week it would immediately begin the process of finding Schuler's replacement. A mayoral spokeswoman did not respond to a request for comment Wednesday afternoon.
But Schuler said he believes Lightfoot is "firmly dedicated" to independent inspectors general in Chicago and "knows the value of their work."
"I believe in the power of independent IGs," Schuler wrote, "and I think they have helped to make Chicago finally ready for the reform that I believe is well underway."
Contact Matt Masterson: @ByMattMasterson | [email protected] | (773) 509-5431
---