More than 820,000 trips were made using electric scooters in Chicago last year during the city's four-month program to test the vehicles, according to data released Wednesday by the city.
According to the report, city hospitals reported nearly 200 scooter-related injuries during that timeframe.
From June 15 to October 15, 10 companies supplied a total of more than 2,000 electric scooters to a test area located primarily on Chicago's Northwest, West and Southwest sides.
It's unclear whether the electric scooters served their intended purpose of supplementing or replacing a lack of public transit options in the target area. That's because more than three-quarters of the trips began and ended in the eastern portion of the pilot area, where there are more transit options, and scooter ridership declined steeply from the program's start in June to its end in October, according to the city's report.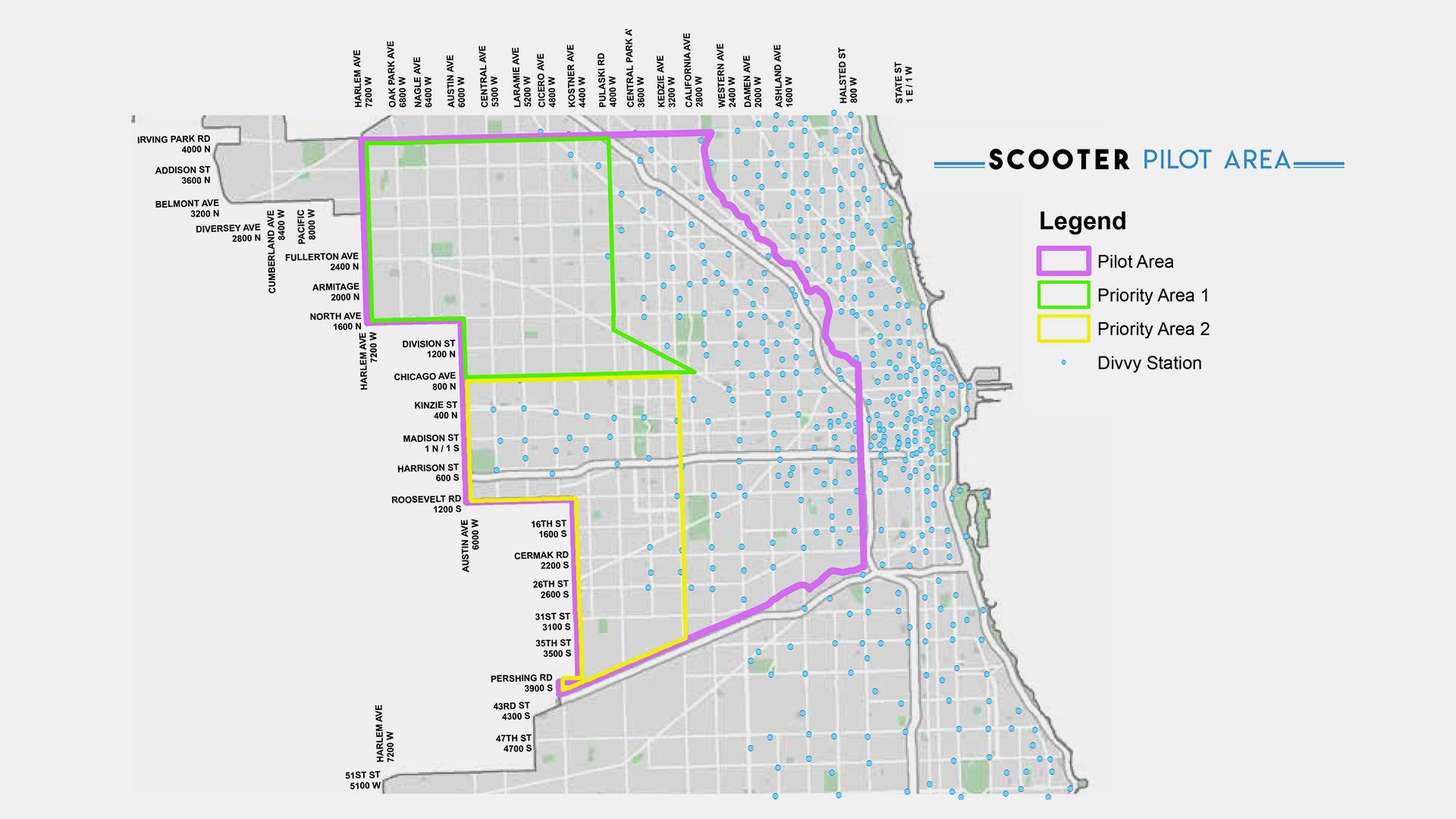 Melody Geraci, the interim executive director of the Active Transportation Alliance, an advocacy group for walking, biking and transit, said it seems most of the riders were not regular scooter users.
"That could be a signal that the pilot was too short, but that also indicates to us scooters should be secondary consideration to more active modes of travel like walking and biking," Geraci said. "Not only are they more healthy but more sustainable and quite honestly, they're publicly owned – these are the people's transportation systems."
Geraci said scooter companies could be less reliable to Chicagoans than public services or infrastructure since they're beholden to the whims of the market and other financial factors.
The city indicated last year's scooter data and survey responses are informing a new electric scooter program planned for this year.
Streetsblog Chicago writer Courtney Cobbs said she hopes the city makes a better effort to deploy electric scooters to underserved areas with fewer transit options.
"The report showed none of the companies consistently ensured at least 25% of the scooters be made available in underserved areas," Cobbs said. "This, to me, shows more must be done to ensure folks in underserved areas have access to these mobility devices."
---