In an effort to call attention to the daily inequities people were experiencing in his South Side neighborhood, community organizer Jahmal Cole launched an initiative called "It's Not Regular," and started posting #itsnotregular signs throughout the South and West sides.
He also authored a book to accompany the campaign: "It's Not Regular: How to Recognize Injustice Hidden in Plain Sight?"
Cole is the CEO and founder of My Block, My Hood, My City, a nonprofit helping children and families on Chicago's South Side.
Below, a Q&A with Cole.
---
Tell us about the concept and mission of the #itsnotregular campaign.
I've been putting #itsnotregular signs in front of places I don't think exist in other communities. The abundance of check cashing businesses and liquor stores, for example. If we don't start challenging these things that are all around us, if we don't start calling out these injustices that keep taking advantage of us, we're going to continue to be taken advantage of.
I understand some of these signs have been taken down?
Yeah, I think my signs have hit a nerve. Odd how the signs for cheap divorces and quick cash for your house stay up, but mine get taken down.
How'd you come up with the idea for the #itsnotregular campaign?
It's a result of various things I've heard kids say in my after-school program, done through My Block, My Hood, My City. I have ninth graders who've been to 15 funerals. The cover of the book is a Louis Vuitton casket. That's because I've had kids say they want to have a big funeral one day and be buried in a casket like that. These kids have been to way too many funerals. It's not regular.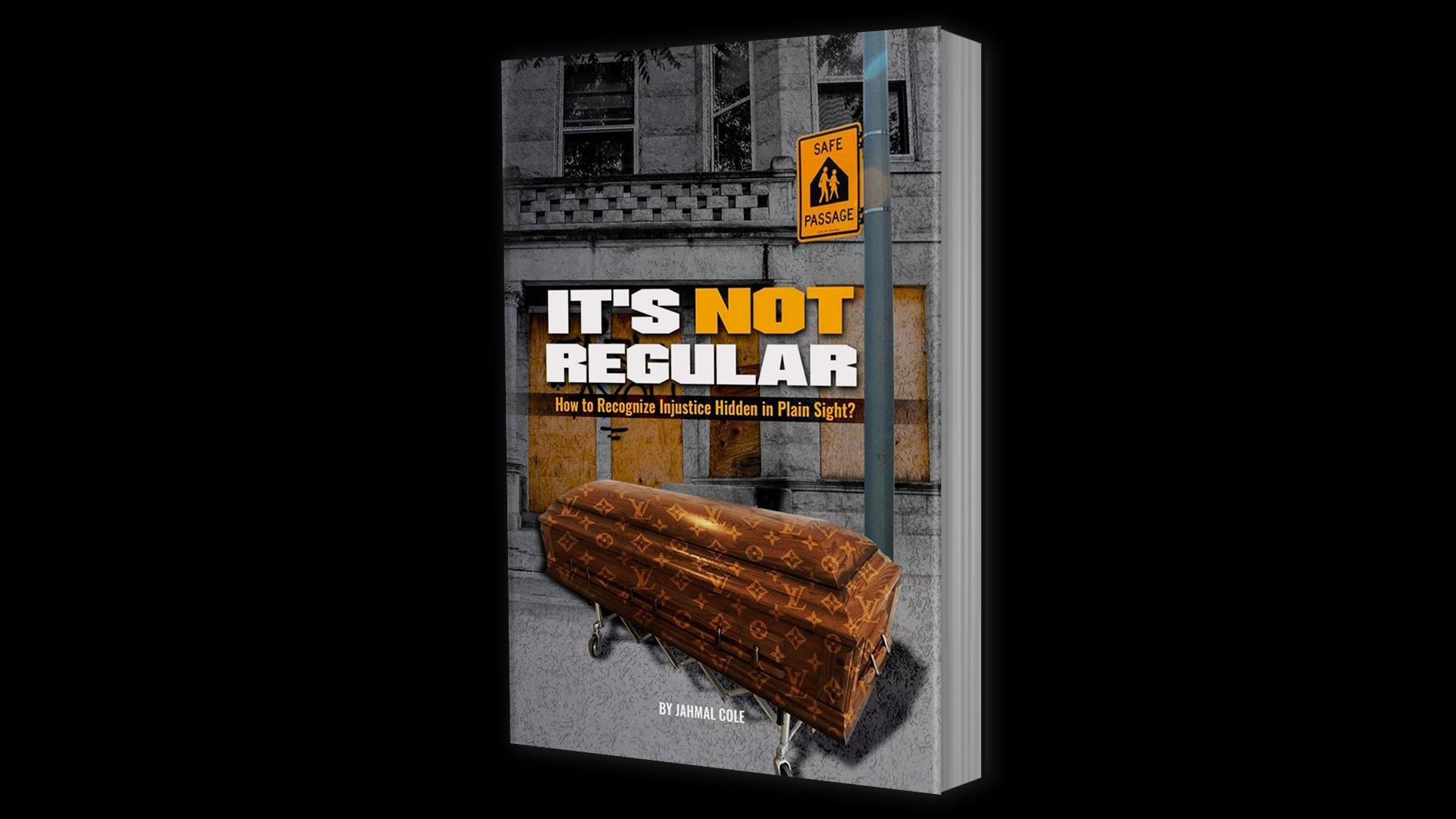 Monday is MLK Day. What do you think Dr. King would think of Chicago today?
Dr. King would be proud of organizations standing up for what we believe in, but Chicago remains the most segregated city. We all need to work together on finding solutions.
What will you be doing on MLK day?
I'll be at the Greater Chicago Food Depository with the kids in our after-school program.
Below, an excerpt from "It's Not Regular."
The environment I was in at the gas station felt like I was in jail, but I was free. By the time it was my turn to shout my order through the three inch bulletproof glass, I hesitated and stopped, becoming suddenly aware that if I shopped at this gas station, I'd be subsidizing my own failure. Yelling my order through the thick glass would mean I agreed or at least accepted the fact that this was the norm. I don't agree with it and I don't accept it. I know that things like this affect our everyday lives. They affect our kids, who grow up believing it's normal. It affects our kids, who learn what they live. And what have they learned? To shout, because thick bulletproof glass has taught them to yell to get what they want. 
---