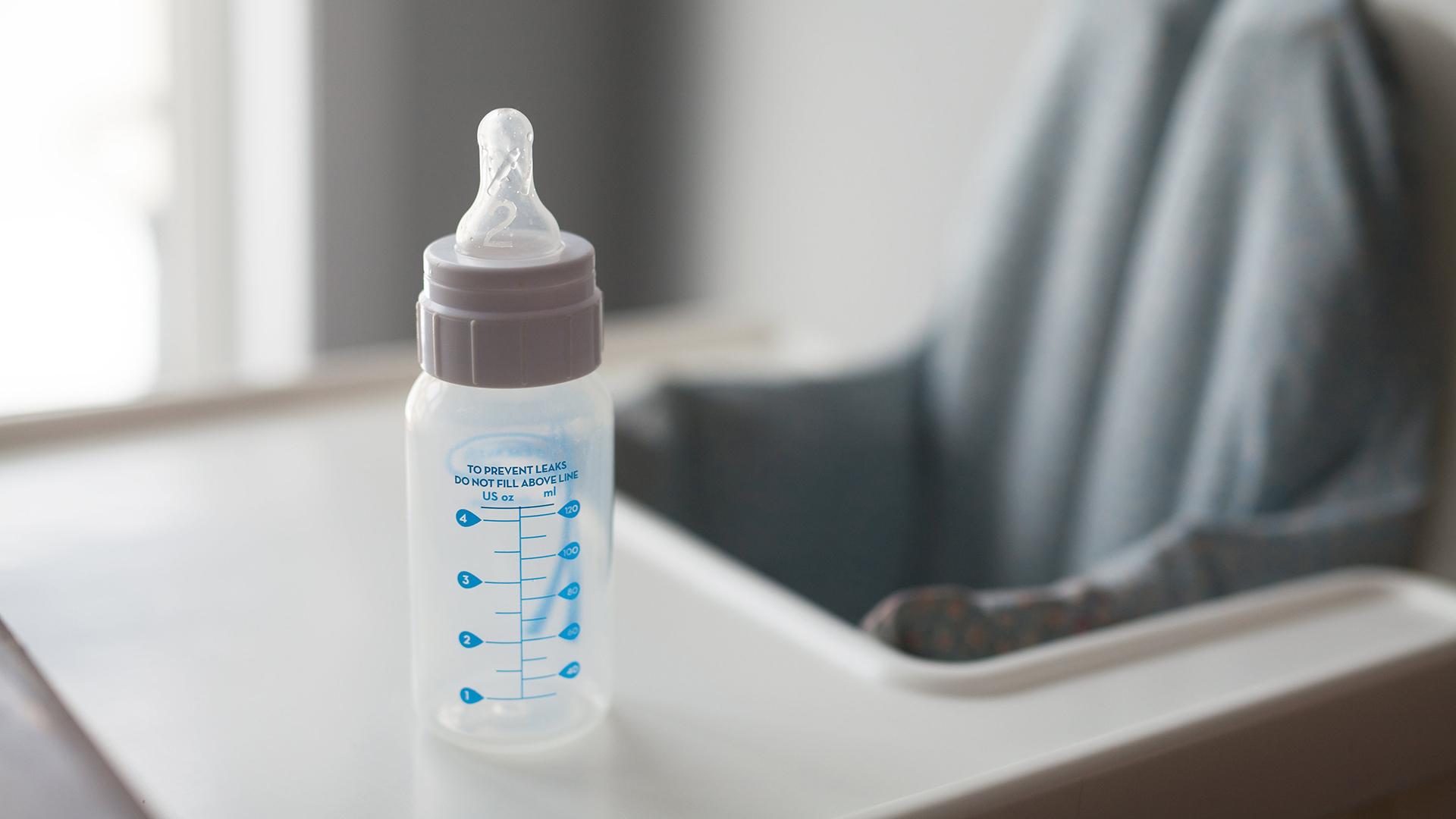 (Burst / Pexels)
In 2018, the Illinois General Assembly passed a law requiring every county courthouse to provide a publicly accessible space – other than a bathroom – for women to express breast milk.
The deadline for compliance was June 1, 2019.
But not all courthouses in the state are providing designated lactation spaces, according to a new report by the American Civil Liberties Union of Illinois, which surveyed 77 courthouses in the 49 most populous counties in Illinois other than Cook County. (ACLU staff didn't survey Cook County facilities because of ongoing litigation related to the law.) Staff at each facility were asked 10 questions about their accommodations and awarded points for compliance and following best practices.
Of the 77 facilities surveyed, nearly 25% lacked the appropriate space, according to the report. "It's disappointing," said Emily Werth, a staff attorney at the ACLU of Illinois. "Unfortunately, too many courthouses still don't have the lactation space required by law or are sending parents to pump in courthouse bathrooms, which contradicts the intent of the law – to make sure parents don't have to pump in the bathroom."
The law also requires the private room to have, at minimum, a chair, table and electrical outlet. More than 40% of the facilities surveyed failed to meet those requirements, according to the report. Some facilities might have a chair but not a table, while others may offer a fully-equipped private room that happens to be located inside a bathroom, Werth said.
"Breast milk is food for a baby, and just like many (people) are not comfortable with making their lunch in a bathroom, even in a special room within the bathroom, many parents don't feel comfortable producing food for their child in those conditions," said Werth.
While the law doesn't impose penalties for violations, facilities that aren't in compliance could be violating other laws, such as the Illinois Human Rights Act to make reasonable accommodations for pregnant and/or lactating women, according to Werth.
"We're hopeful the release of this report will encourage those that are straggling to finally invest the time and resources they need to come fully into compliance with the law," she said.
Of the 49 counties surveyed, five were given top scores by the ACLU of Illinois for their accommodations: Will, Rock Island, Macon, Clinton and Monroe counties. "They were all complying with the baseline requirements of the law and engaging in best practices around making the space actually accessible," such as providing signage for lactation rooms and educating staff about them, Werth said.
Another 22 counties met the law's minimum requirements but did not follow all the best practices for making lactation accommodations readily accessible to the public, according to the report. "I think the results of this survey show it's actually quite doable to have these spaces," said Werth.
Contact Kristen Thometz: @kristenthometz | (773) 509-5452 |  [email protected]
---
Related stories:
Report Reveals Stark Racial Disparities in Maternal Deaths in Chicago
Chicago to Offer Free Home Nursing Services to Families with Newborns
Illinois Earns a 'D+' on March of Dimes' Premature Birth Report Card
---