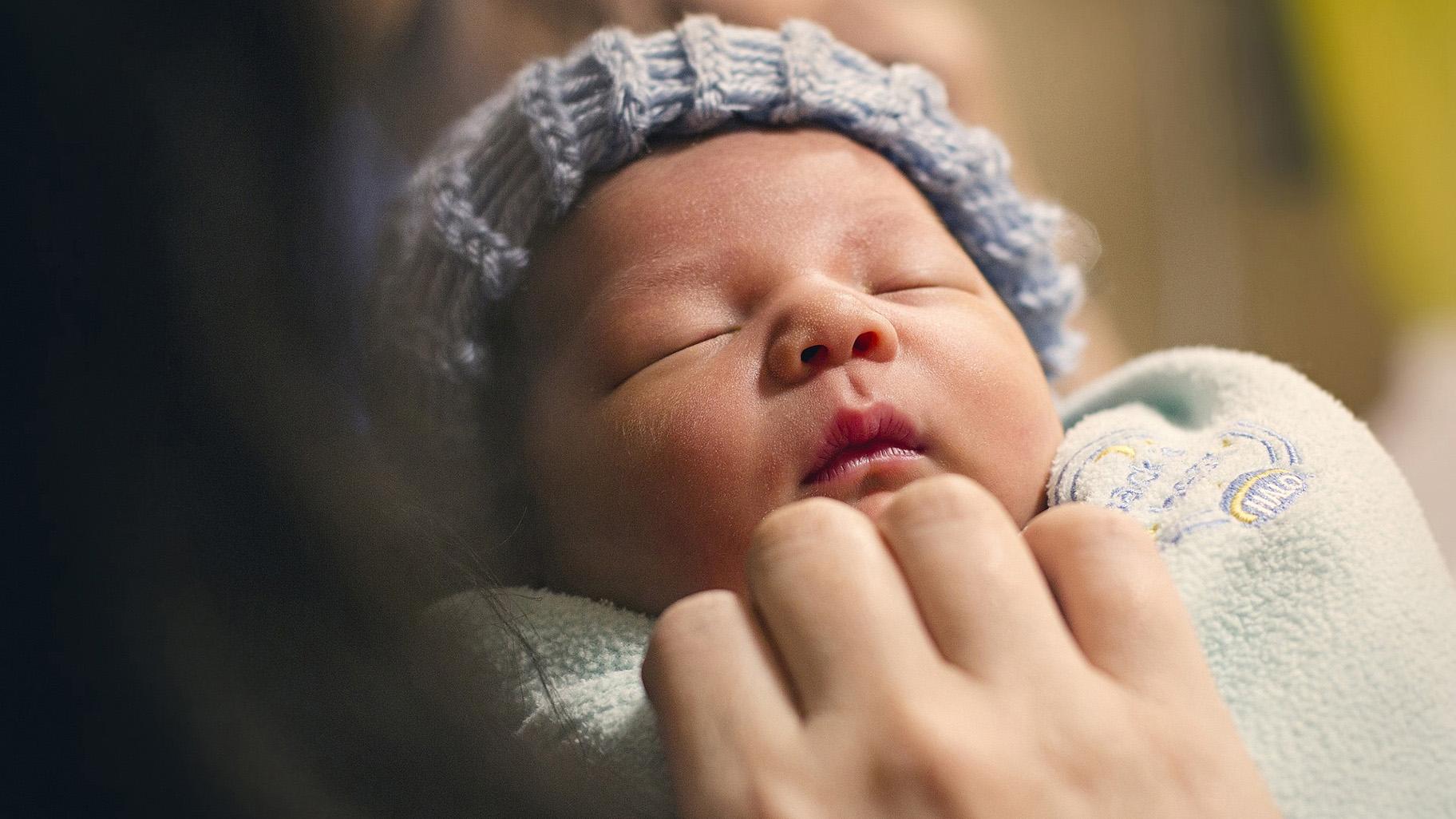 (Kimpton_House / Pixabay)
The percentage of infants born prematurely in the U.S. – about 10% – is too high, says the March of Dimes, a nonprofit that works to improve the health of mothers and babies.
That figure is slightly higher in Illinois: 10.7%.
In its 2019 March of Dimes Report Card, the group offers letter grades for premature birth rates across the nation, based on its goal of reducing that figure to 8.1% by 2020.
As a whole, the U.S. received a C for its preterm birth rate; the state of Illinois received a D+, as did Chicago and Cook County, according to the report, which used data from the National Center for Health Statistics.
"I look at the report card as a call to action," said Dr. Michael Fitzgerald, a neonatologist and medical director at Edward Elmhurst Hospital. "It's a wake-up call: Why is this the case in the United States and Illinois? And what can we do about it?"
Babies born preterm, or before 37 weeks of gestation, are at an increased risk of neuromuscular and cognitive developmental delays, according to Fitzgerald. "Any time a baby is born early they don't accrue all the important components and nutrients for the brain, eyes, organs and entire body," he said. "It's like they are born without packing all of their sack lunches and they are truly at a deficit because they're born early."
Preterm birth rates have been increasing in Illinois since 2013, according to the report, which also found racial disparities in preterm births. "It's just a fact that the black population, regardless of socioeconomic status, has a 52% higher preterm birth rate than white, Hispanic and Asian/Pacific Islanders," Fitzgerald said.
From 2015-2017, preterm birth rates among black women in Illinois was 14.3%, according to the report. By comparison, that rate was 9.7% for Hispanic women and 9.4% for both Asian/Pacific Islander and white women.
The costs associated with premature births are also higher. In Illinois, the average cost of a preterm birth is about $67,000 – or more than six times the cost of a full-term, vaginal birth, according to Fitzgerald. But preterm births can cost as much as a half-million dollars, he said.
Nationally, at least one out of every three dollars spent on preterm births is spent on nonclinical services, such as intervention, education, social services and labor market losses, according to the report.
In order to move the needle on preterm birth rates, the health of women and infants must be prioritized, according to Fitzgerald. "Moms and babies are intimately intertwined. In terms of health care outcomes, it all starts with the mom," he said.
Women who are pregnant or trying to get pregnant should consult their health care providers and address any medical conditions that could increase their risks of a preterm birth, such as high blood pressure or diabetes, according to Fitzgerald. "It's really key that women understand it's not just when you're pregnant, but starting before you get pregnant."
As for women who are pregnant, Fitzgerald says to listen to your body. "If you're pregnant and feel something that's not normal or you think your bag of waters (or amniotic sac) ruptured, call a health care provider immediately. I can't stress that enough," he said.
In its report, the March of Dimes makes several recommendations to improve preterm birth rates, including extending Medicaid coverage to at least one year postpartum. A bill that would do just that (SB1909) is under consideration in Illinois.
Contact Kristen Thometz: @kristenthometz | (773) 509-5452 |  [email protected]
---
Related stories:
Judge Strikes Down New Trump Rule on Religious Objections
New Analysis Details Health of Chicago Children at Neighborhood Level
Advocacy Group Develops Plan for Child Health Equity in Illinois
Report: Illinois Just 'Getting Started' in Addressing Children's Needs
Northwestern Researchers Create Wireless Sensors to Monitor NICU Babies
Report Identifies 'Alarming' Statewide Trends in Maternal Deaths
---