From its gleaming downtown skyscrapers to ornate public buildings, Chicago is famous for its rich architectural legacy. But in the eyes of many observers, that distinction rarely involves buildings on the city's South Side.
A new book by architecture critic and photographer Lee Bey hopes to change that.
It's called "Southern Exposure: The Overlooked Architecture of Chicago's South Side," and it highlights visually striking and culturally significant sites that might be new to even the most die-hard architecture buffs.
"There really is not that much or as much architectural scholarship and research on these buildings as there is on the North Side or downtown," Bey said. "So they're overlooked and almost forgotten about, not by the people who live there, but by the people who decide what buildings are canon, what buildings do we look at in terms of tours, what buildings do we protect, that kind of thing."
The sites that Bey profiles include everything from private homes to public schools, churches and more.  
"There's an embarrassment of riches of buildings out there, so I tried to find buildings that were visually distinctive," he said. "And I wanted people to sort of look at these buildings and say, 'I had no idea,' and be surprised by what's there, and to understand that this is just a sample of what's out there."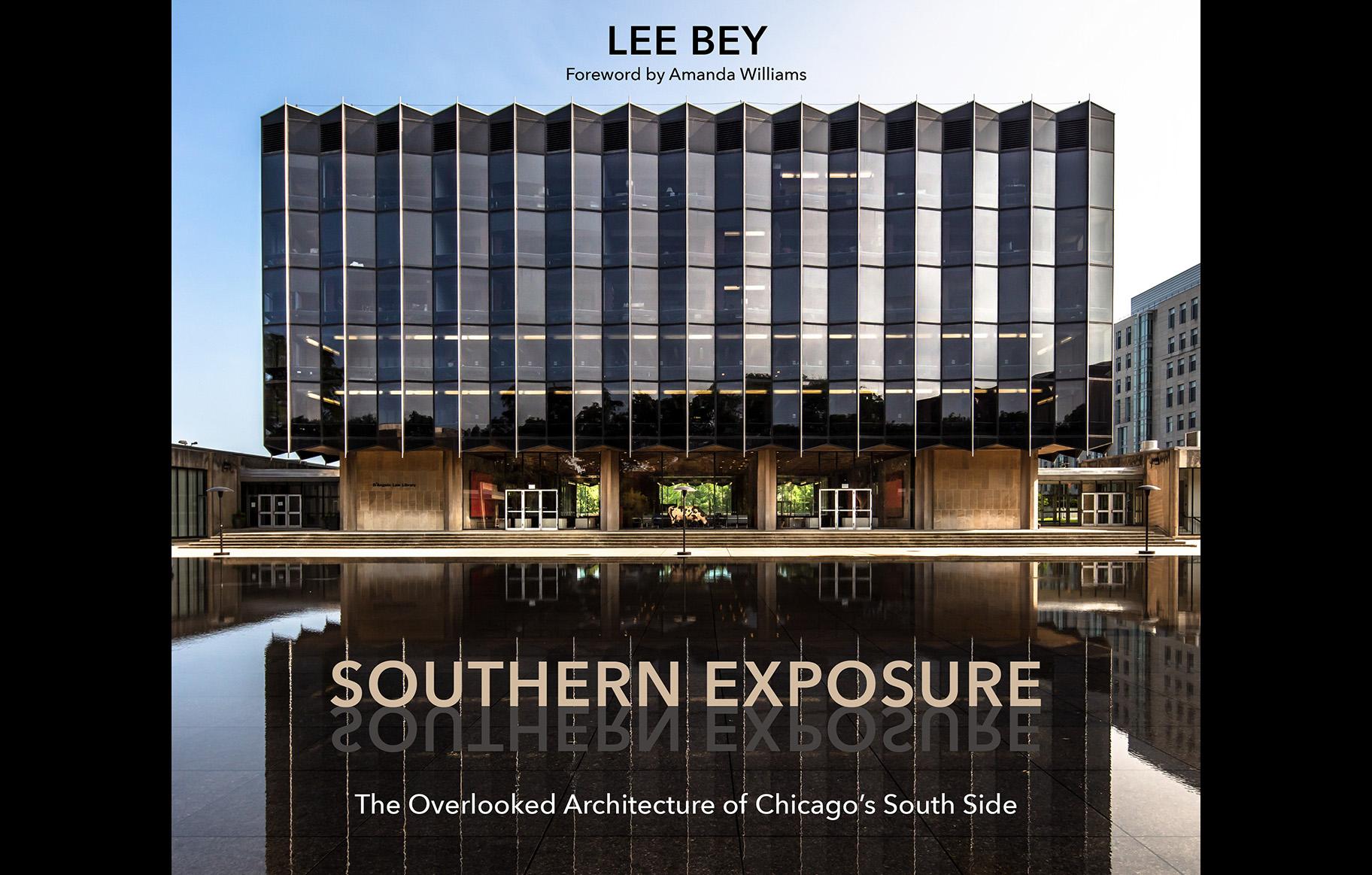 Lee Bey's new book explores architectural gems on Chicago's South Side, such as the University of Chicago's Law School. (Lee Bey / Northwestern University Press)
Below, a few sites highlighted in "Southern Exposure."   
Chicago Vocational High School
Chicago Vocational High School, located near the Chicago Skyway, is one of the city's largest high schools. It's also Bey's alma mater.
"It's really worth getting off the Skyway – get off 87th Street, double back and take a look at it," Bey said. "There are these beautiful Art Deco details. There are bas-relief insets throughout the building that represent the disciplines that were taught there."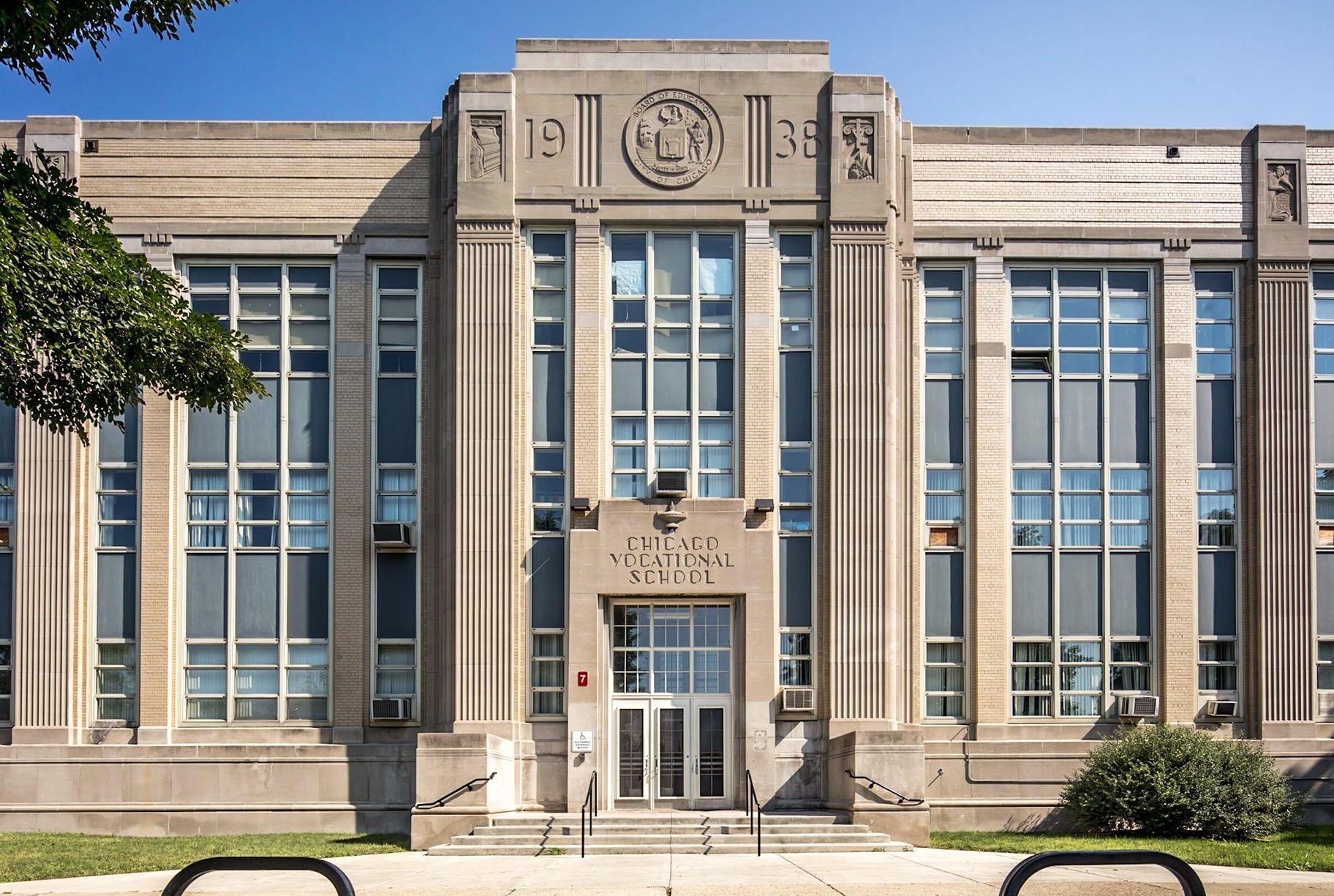 (Courtesy Lee Bey)
Another highlight are the grand entrances to the school's athletic and auditorium wings on each side of the building.  
"[They] are these beautiful columned entrances, probably one the grandest entrances you'll ever see – [only] one of them would be, and this school has two," Bey said.
Central Manufacturing District Tower
This brick and terra cotta tower in the McKinley Park neighborhood is part of a complex that once housed 200 businesses and manufacturers.  
"This was a self-contained industrial park, one of the nation's first, if not the first," Bey said. "It's very high-quality, late 1800s, early 1900s architecture."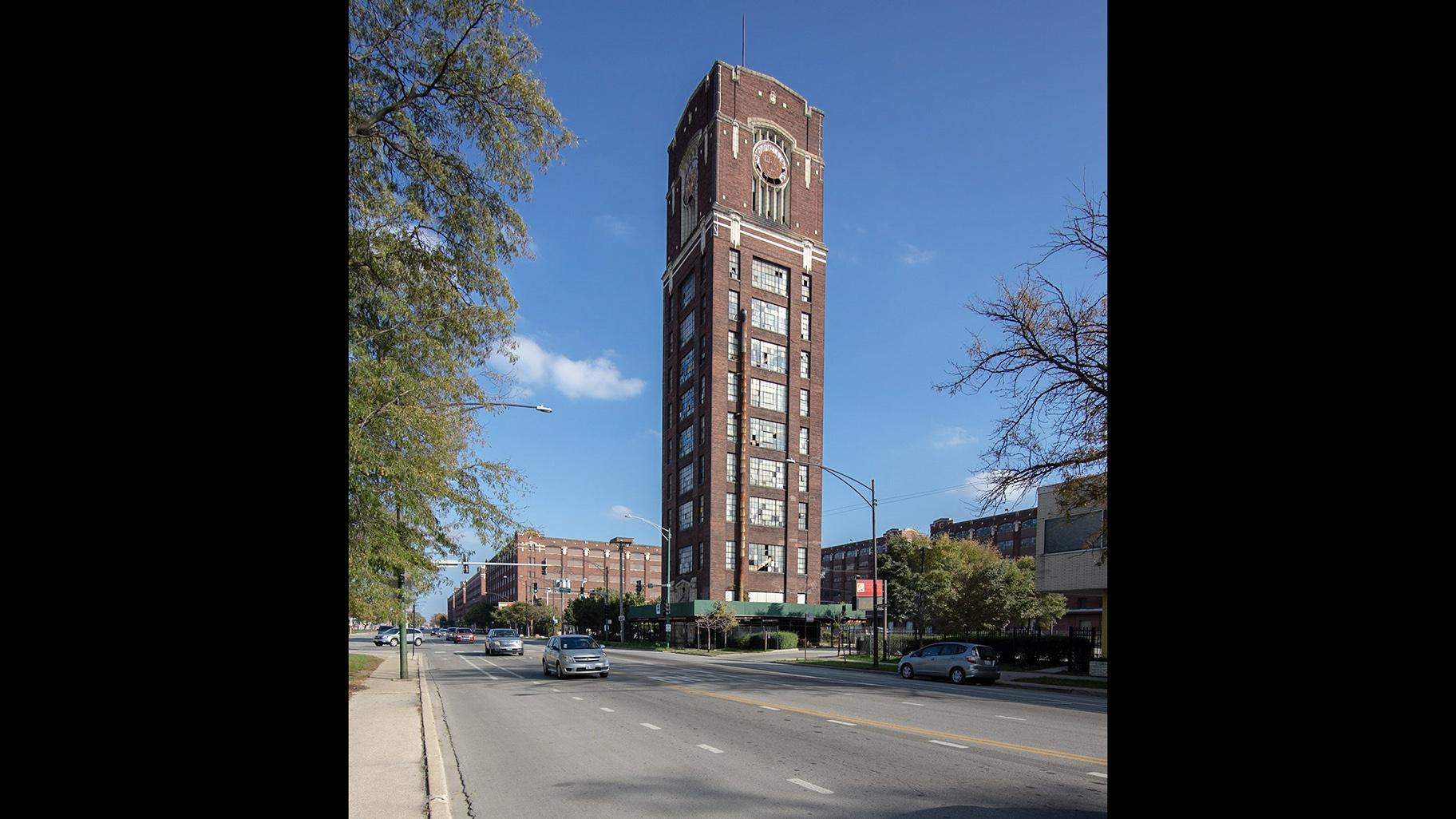 (Courtesy Lee Bey)
At its peak, Bey said, "All kinds of companies were there, and they could manufacture goods and wares. There was an in-house design bureau, an in-house bank, a club, all kinds of stuff."
Today, the tower and much of the district is vacant, and several buildings have been demolished.  
Pride Cleaners
This Space Age building on 79th Street was built in 1959 and is still a functioning dry cleaners today. 
Its self-supporting, hyperbolic paraboloid roof sticks out dramatically against the businesses and homes that surround it.  
"It was built along a traditional commercial street, largely built in the 1920s," Bey said. "So you can imagine this thing comes roaring in like a Cadillac with Chuck Berry playing on the radio."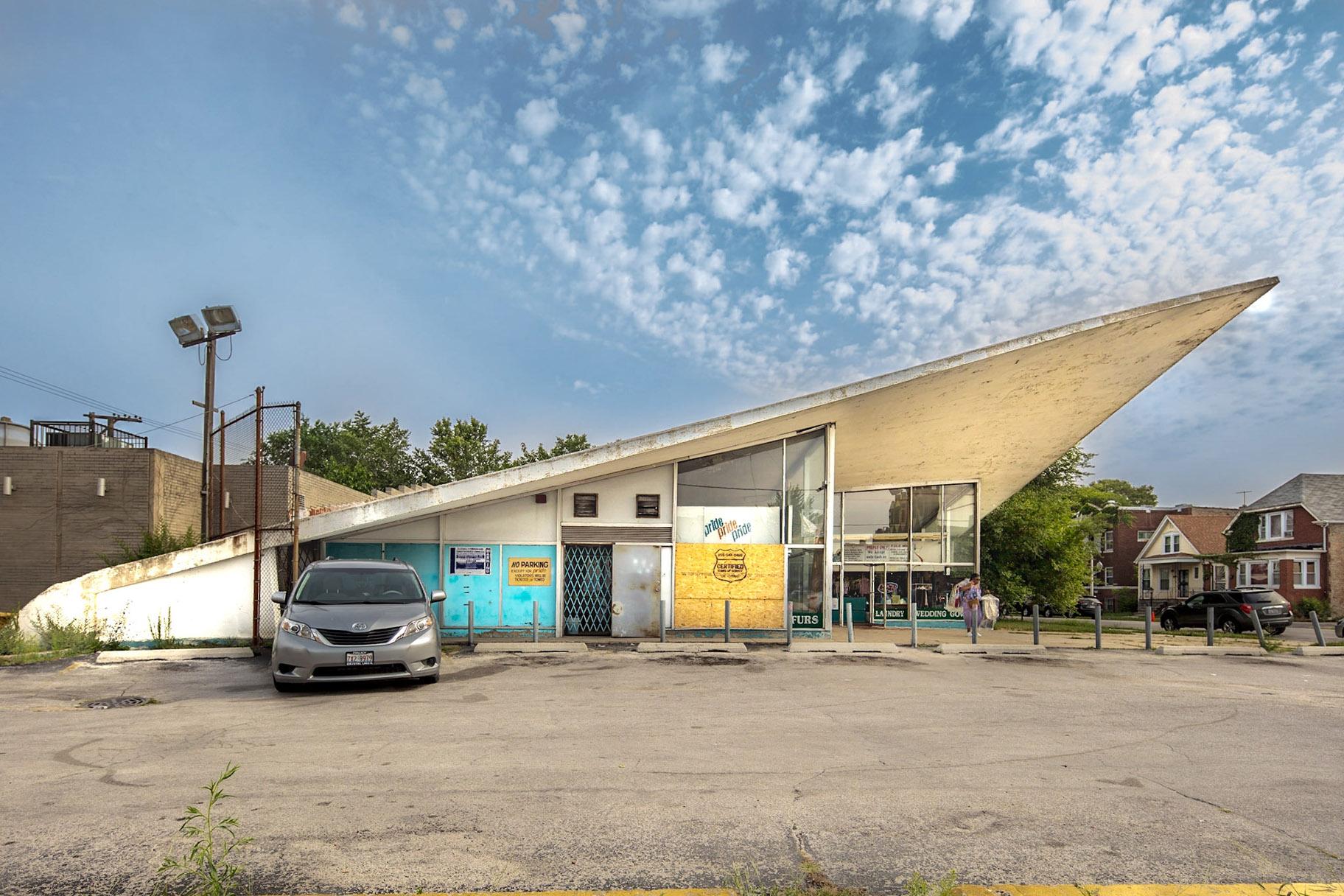 (Courtesy Lee Bey)
And the building's futuristic design isn't just about aesthetics.
"It's trying to convey to you that it can clean your clothes fast," Bey said. "Here, [the architects are] using architecture and design to convey speed and modernity, the idea of space." 
---
Related stories:
Ask Geoffrey: Sites to See at Open House Chicago
2019 Chicago Architecture Biennial Returns With a Critical Eye
Terra-Cotta Treasures Tell Chicago's Neighborhood Stories