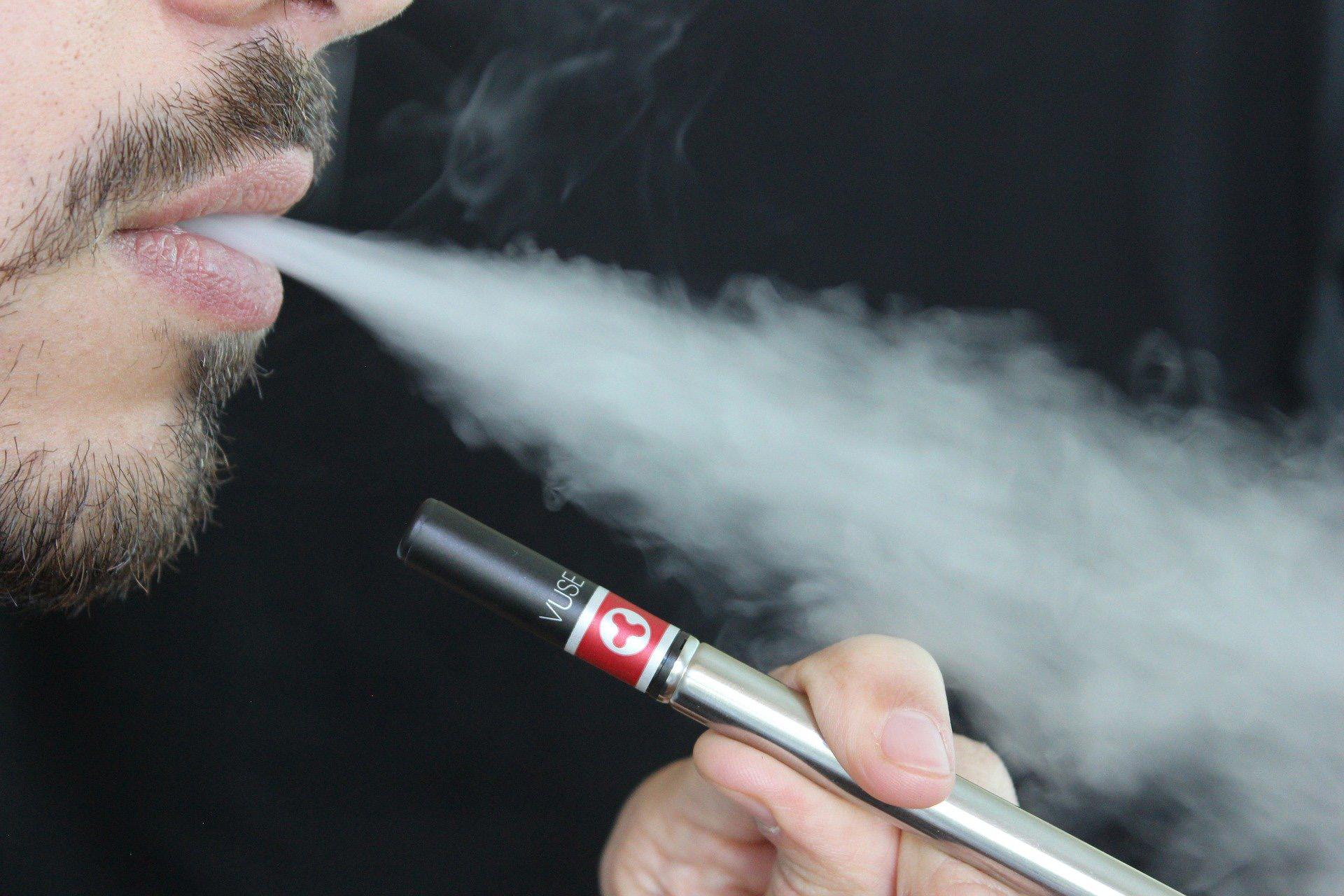 (Lindsay Fox / Pixabay)
Nearly 70 Illinois residents are among 530 people across the country who have been hospitalized and diagnosed with vaping-related breathing illnesses, according to federal and state health officials. That's up from 380 a week ago.
Across the country, seven people have died from the illnesses, including one in Illinois. 
All of the patients have reported using an e-cigarette or vaping device, though no single device, liquid or ingredient has been tied to all of the illnesses, officials said.
Since April, confirmed and probable cases have been reported in 38 states and one U.S. territory, the Centers for Disease Control and Prevention said Thursday. In Illinois, 22 cases have been reported this month, with another 13 cases under investigation, the Illinois Department of Public Health said Thursday. In August, 34 cases were reported in the state, IDPH said.
Reported symptoms have included coughing, shortness of breath, fatigue, diarrhea and vomiting, which worsen over a period of days or weeks before hospital admission. 
Among the reported cases in Illinois, more than 50 different products have been identified. Residents said they purchased the products from retail stores including gas stations in addition to buying them on the street and from friends, according to IDPH. Many of the affected individuals have had difficulty recalling details about when, where and from whom specific products were purchased, according to state health officials.
A spokesperson for IDPH says the agency has not been able to identify a single e-cigarette or vaping product, substance, additive or brand related to all of the cases. The agency is sending products and samples to the Food and Drug Administration for testing and is coordinating efforts with the CDC and health departments in other states.
The American Vaping Association claims black market THC products are to blame for the reported illnesses, not nicotine vaping products. Many of the sickened – but not all – said they had been vaping THC, the chemical that gives marijuana its high, according to health officials. 
To better understand vaping habits in Illinois, the state health agency on Thursday launched an anonymous survey asking respondents whether they have used any vaping products containing THC or nicotine in the past three months, and if they've experienced any related symptoms like coughing or vomiting, among other questions. The survey asks specifically about Dank Vapes products, which are among the products hospitalized patients have reported using, according to IDPH.
Officials hope data collected by the survey will allow them to "flesh out" what's happening in Illinois and why some people are getting sick and others are not. "The more data we gather can help us narrow down a potential cause," said IDPH public information officer Melaney Arnold in an email to WTTW News.
Illinois cases have been reported in Chicago and the counties of Champaign, Cook, DeKalb, DuPage, Henry, Kane, Kendall, Lake, Macoupin, Madison, McHenry, Peoria, Rock Island, St. Clair, Tazewell, Vermillion, Wabash, Will and Winnebago. Those affected are between the ages of 15-42, with a median age of 22, according to IDPH.
The Associated Press contributed. 
Contact Kristen Thometz: @kristenthometz | (773) 509-5452 |  [email protected]
---
Related stories:
City Council Looks to Restrict Vaping, Expand Marijuana
Lightfoot Proposes Citywide Ban on Flavored E-Cigarette Products
Suburban Teen With Severe Lung Damage Files Lawsuit Against E-Cigarette Maker Juul
Potency of Wisconsin THC Cartridges May be Higher than Claim
Government Will Propose Banning Flavors Used in E-Cigarettes
---