What if the best lens through which to understand President Donald Trump isn't populist politics or his perceived business prowess, but the nature and evolution of American television?
That's the premise of "Audience of One: Donald Trump, Television, and the Fracturing of America," a new book by New York Times chief television critic James Poniewozik.
In the book, Poniewozik writes that the public version of Trump can be best interpreted as a manufactured character on a TV show who took advantage of a changing media landscape for his own gain.  
"Before the campaign, before Fox News, before even 'The Apprentice,' the biggest thing he ever constructed was the persona of Donald Trump the character, which he did by making himself a ubiquitous presence in the tabloids, on the talk shows and in the media generally," Poniewozik said.
"Audience of One" traces the development of American television from the days it was dominated by three networks to its current fractured landscape, in which hundreds of channels serve niche interests.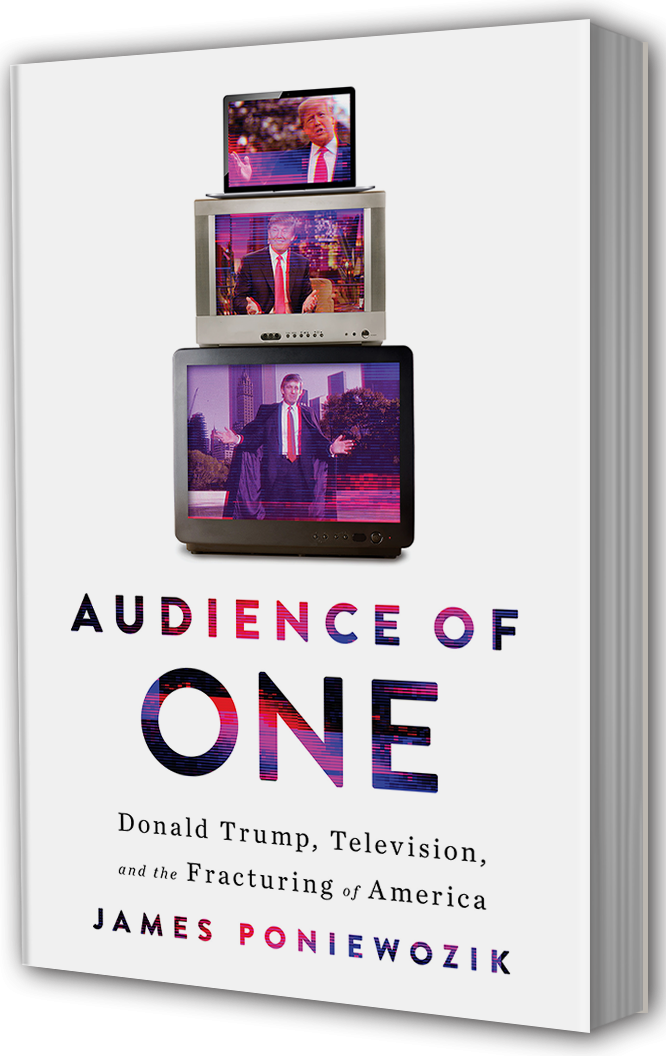 Poniewozik argues this fragmenting was instrumental to Trump's political success.
"Television itself had to change a lot before it could get to the point where a very polarizing, combative figure could become a polarizing, combative figure on television and use that as a springboard to power," he said.
For the most part, Poniewozik says Trump's media playbook is more instinct than calculation.
"I don't think he had a grand scheme to rise from son of a New York real estate developer to president of the United States, necessarily, but I think that he did always have a sense of chasing the spotlight, and had the intuition that in television, in a television culture, it's much more important to appear like a thing than to actually be that thing," he said.
And the creation of that appearance, according to Poniewozik, was aided and abetted by the rise of cable news networks like Fox News and MSNBC.
"You saw that play out in his campaign, when you would have news networks showing the empty podium that he was about to speak at, because he was a gold mine for them. The news was breaking anytime he opened his mouth, and that is what cable news needs. It needs excitement, it needs to tell people that there is news even when there isn't news," Poniewozik said.
"Audience of One" isn't just about Trump. It also explores the cultural significance of a wide range of American TV shows, from "The Beverly Hillbillies" to "The Sopranos."
And when it comes to this fall's lineup, Poniewozik has a couple of recommendations.
"I absolutely love a new show on Amazon called 'Undone,' which is this wonderfully animated adult dramedy from the creator of 'BoJack Horseman,' which I also suggest that people watch when it comes back," he said.
---
Related stories:
Author Says Populist Leaders Are Undermining Democracy
Doris Kearns Goodwin on What Makes for Great Presidential Leadership
Michael Beschloss Sheds Light on 'Presidents of War' in New Book
How Wisconsin Went Red: New Book Traces Fall of 'Progressive Bastion'
Conservative Author David Frum on the US as a 'Trumpocracy'
---