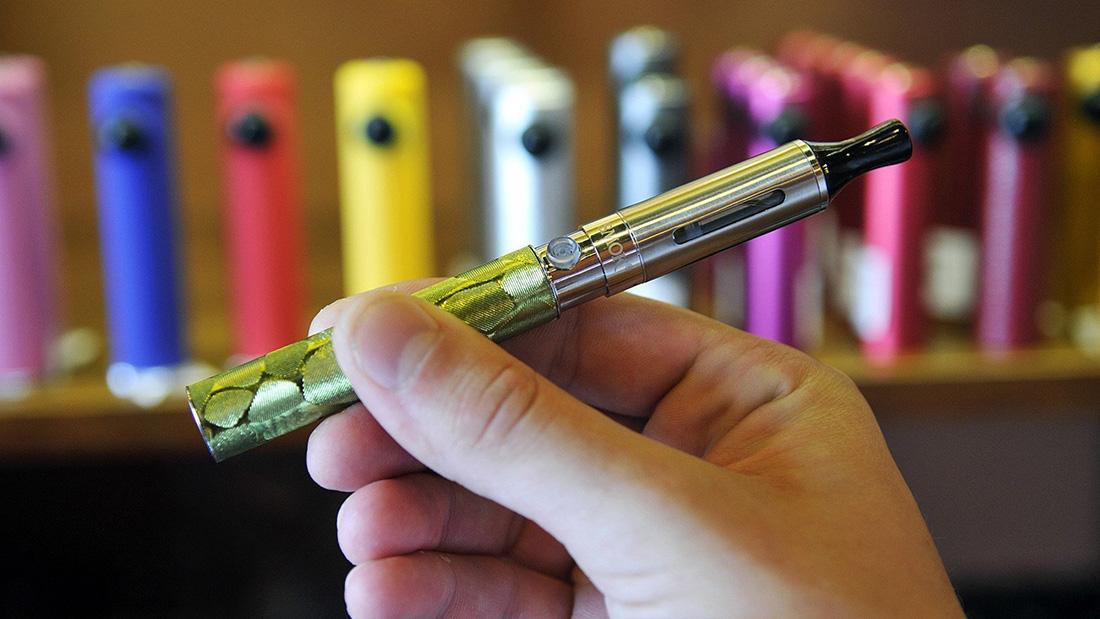 (Diedra Laird, MCT Campus)
The city of Chicago will file a lawsuit Tuesday against eight online retailers who were caught illegally selling e-cigarette products to an underage Chicago resident in an undercover sting. The minimum age to purchase tobacco products in Chicago is 21.
"Through this sting operation we found out how easy it is for youth to get their hands on e-cigarettes and vaping materials, like flavored cigarettes," said Business Affairs and Consumer Protection Commissioner (BACP) Rosa Escareno at a Monday press conference. "As a parent of an 11-year-old, I'm very concerned about how easily these products can be placed in our children's hands."
The lawsuit, which will be filed in the Circuit Court of Cook County, will name the following companies as defendants: ELiquid Depot, Kandypens Inc., Major League Vaping, Mig Vapor, Sea100, Sex Vapor, Suorin USA and Vista Vapors.
"Today is the start of a new fight to keep children and youth safe from harmful tobacco products," said Escareno. She encouraged parents to monitor their children's online and in-store purchases. "You may think it's candy," but it could be harmful tobacco products, she added.
None of the companies named in the lawsuit are based in Chicago, according to city of Chicago Corporation Counsel Ed Siskel. "(The) point is regardless of where you're located, if you're an online retailer selling to people in Chicago, you're responsible for complying with our ordinances," Siskel said.
Conducted in October by the BACP, the undercover sting relied on an underage individual who attempted to purchase tobacco products using a VISA gift card online from 40 different retailers. BACP looked at "the entire (purchase) process," from website marketing of e-cigarettes, to statements about age requirements and verification, to point of sale, according to Escareno.
The eight companies named in the lawsuit "accepted payment, delivered the product, and never checked the age of the purchaser," Escareno said, adding all purchases were delivered to the BACP's offices.
Mayor Rahm Emanuel said the city has a responsibility to make it "nearly impossible" for youth to purchase tobacco products. Throughout his tenure, Emanuel has taken steps to reduce youth smoking rates, which have dropped to record lows, including increasing taxes on tobacco products, banning the sale of flavored tobacco near high schools and raising the minimum purchasing age to 21.
While many e-cigarette and vaping products market themselves as cessation devices, Emanuel says that's not their intention. "You don't name products after Fruit Loops and Jolly Ranchers … if your intention is to (get people to) quit smoking," Emanuel said. "(Big Tobacco's) entire intention is to hook teenage kids on these products … and to make them lifelong users of their products. This has nothing to do with quitting and everything to do with addiction."
In addition to the online sting, city officials have taken enforcement action against 15 Chicago-based retail stores for selling e-cigarette products to minors and sent letters to 33 manufacturers and retailers of e-cigarettes and "e-juices" requesting documents related to the companies' marketing practices and youth prevention practices, among other things. Siskel said city officials are prepared to subpoena companies that do not comply with their requests.
So far this year, BACP has also revoked 35 tobacco retailer licenses and issued a total of 726 tickets for tobacco violations ranging from sales to minors to sales of unstamped cigarettes and "loose" cigarettes, according to city officials.
"Big Tobacco will do anything they can to entice (youth)," said Chicago Department of Public Health Commissioner Dr. Julie Morita. "Once (they) start, Big Tobacco knows they can hook our children for life. We cannot let this happen (and) in Chicago we're fighting back."
 As part of the 2019 budget, BACP will be adding two new investigators to focus on tobacco enforcement.
Contact Kristen Thometz: @kristenthometz | [email protected] | (773) 509-5452
---
Related stories
Survey Finds E-Cigarette Use Soaring Among Illinois Teens
New Chicago Law Requires Health Warning Signs at Tobacco Dealers
Teen Smoking Rate Drops to Historic Low in 2017, City Says
---