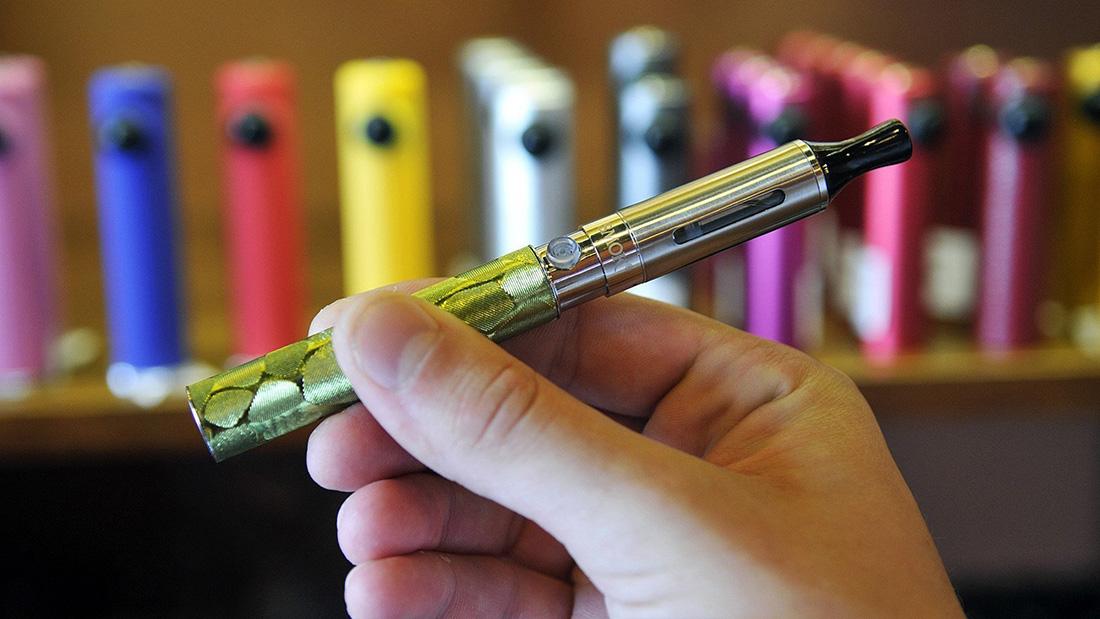 (Diedra Laird, MCT Campus)
The city of Chicago announced Friday it has reached settlements with 16 retailers who were caught illegally selling and marketing e-cigarette products to underage Chicagoans. The settlements will net the city $549,800 in fines.
Last November, the city filed lawsuits against eight online retailers for selling e-cigarette products to youth in an undercover sting. The minimum age to purchase tobacco products in Chicago is 21. Similar stings were conducted this year and led to the city filing lawsuits against 28 additional e-cigarette retailers and serving notices of violation to 17 more.
City officials say many of the settling retailers have agreed to stop selling their products in Chicago as a result of the lawsuits, and that some have agreed to enhance age verification on their websites. Others have agreed to add health warnings to advertisements, stop using words like "candy" and "gummy" in product descriptions, and stop using cartoon characters, underage models and certain social media influencers in their marketing tactics, according to the city.
"The City of Chicago is committed and determined to protect the health and safety of all of our children," said Mayor Lori Lightfoot in a statement. "The agreements reached with these retailers will ensure that Chicago's youth will be unable to purchase tobacco products, and they will no longer be targeted by harmful advertisements of big tobacco companies seeking to hook their newest customers."
---
Below, the list of retailers that reached settlements with the city.
• Beard Vape Co, LLC and BCC Distribution, LLC
• BGW Manufacturing Inc. d/b/a The Sauce LA
• BodyRock Products, LLC
• Hype City Vapors, LLC
• LA E-Juice d/b/a Five Star Juice
• Major League Vaping
• Mig Vapor
• Mountain Vapors, LLC
• One Up Vapor, LLC
• Purecigs, LLC d/b/a ELiquid Depot
• Sex Vapor
• Smoker's Outlet Online, Inc.
• TWEL USA, Inc. d/b/a Totally Wicked E-Liquid
• Twist Vapor Franchising, LLC d/b/a Sea100
• VapeMasterz
• Vista Vapors, Inc.
Contact Kristen Thometz: @kristenthometz | (773) 509-5452 |  [email protected]
---
Related stories:
Illinois Resident Who Was Hospitalized After Vaping Dies
Doctors Suspect Vaping Behind Dozens of Lung Illnesses in US
US Makes New Push for Graphic Warning Labels on Cigarettes
City to Sue 8 Online Retailers for Selling E-Cigarettes to Minors
---