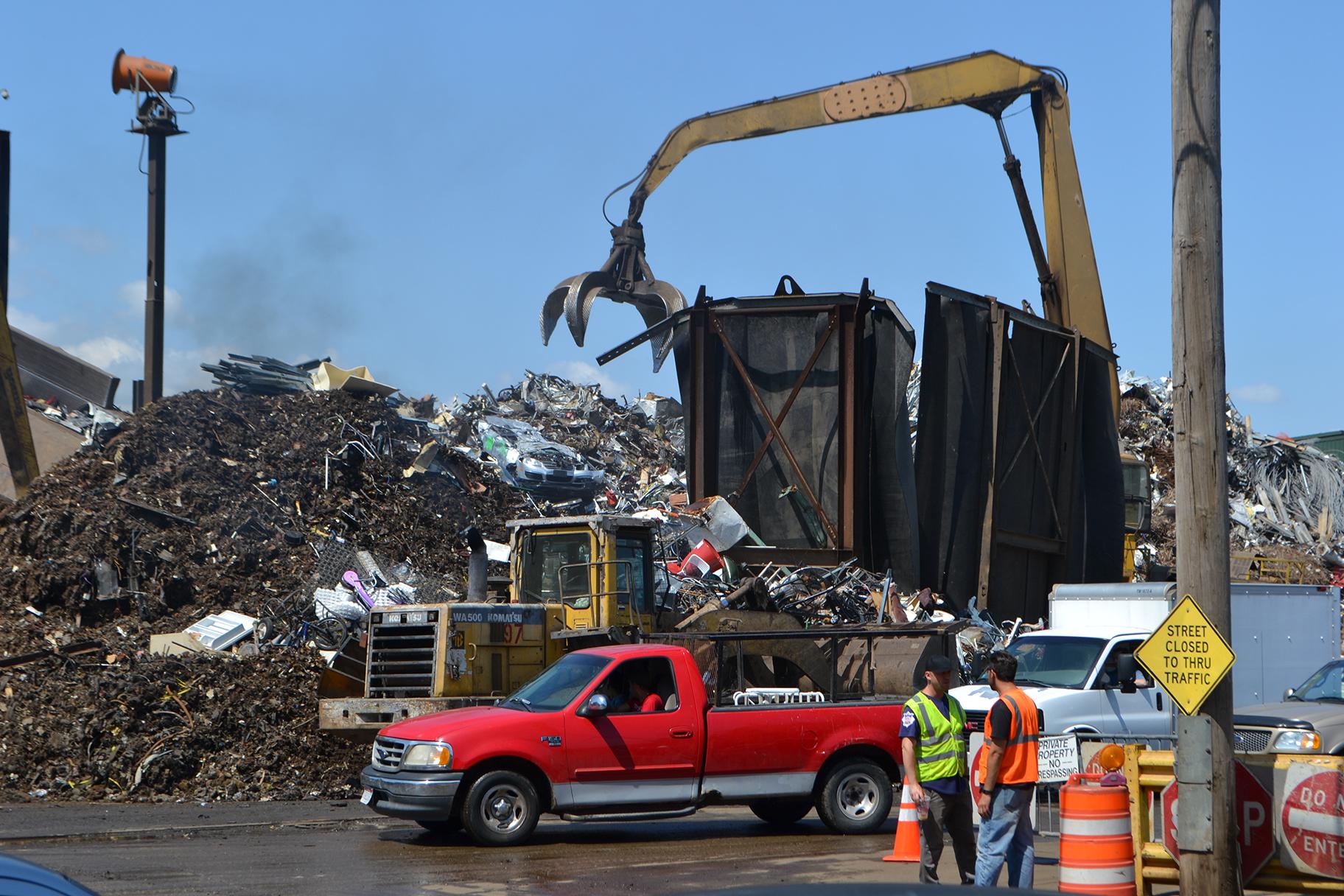 General Iron's scrap metal yard at 1909 N. Clifton Ave. in Lincoln Park. (Alex Ruppenthal / WTTW News)
New rules for a scrap metal yard on the city's North Side require the facility to reduce emissions of potentially cancer-causing compounds after it violated federal air pollution standards last summer.
General Iron, which plans to move its shredding operation from Lincoln Park to the city's Southeast Side by 2020, was issued a notice of violation in July 2018 by the U.S. Environmental Protection Agency for exceeding limits on air emissions and for failing to obtain the proper operating permit. The company has for years been the subject of complaints about clouds of black dust, metallic odors and other pollutants emitted from the facility's heaps of crushed cars and discarded metals.
Last week, the EPA and General Iron finalized a consent order in response to the violation notice that requires the company to reduce air emissions through additional pollution controls. 
General Iron says it installed a $2 million regenerative thermal oxidizer last month in anticipation of the agreement with environmental regulators. The equipment breaks down harmful volatile organic compounds and other pollutants into carbon dioxide and water by heating them to very high temperatures, according to the EPA.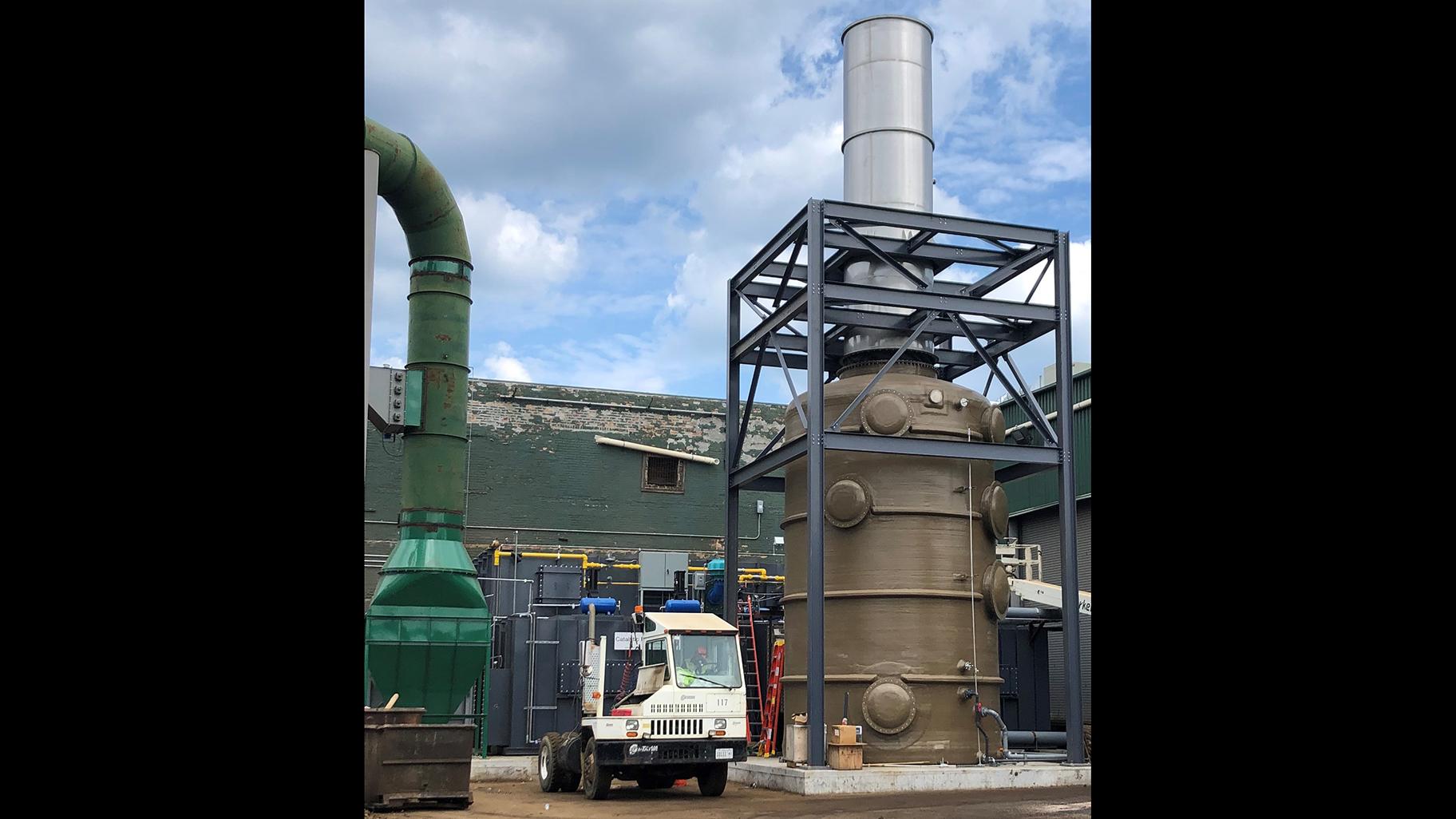 General Iron's new emissions control system (Courtesy General Iron)
The company says it is also installing a wet scrubber and new emission stack designed to limit pollution.
According to the EPA, General Iron emits or has the potential to emit more than 100 tons per year of volatile organic compounds, smog-forming compounds that have been linked to cancer, birth defects and other health problems.
The EPA consent order requires General Iron to reduce emissions of volatile organic compounds by at least 98% from current levels. The company will also be required to continue operating its new emissions-controlling equipment after moving its shredding operation to the Southeast Side.
In its press release, General Iron said its new emissions control system "sets an example for our industry" and that the company was one of the first metal shredding facilities in the U.S. to use the technology to control volatile organic compounds.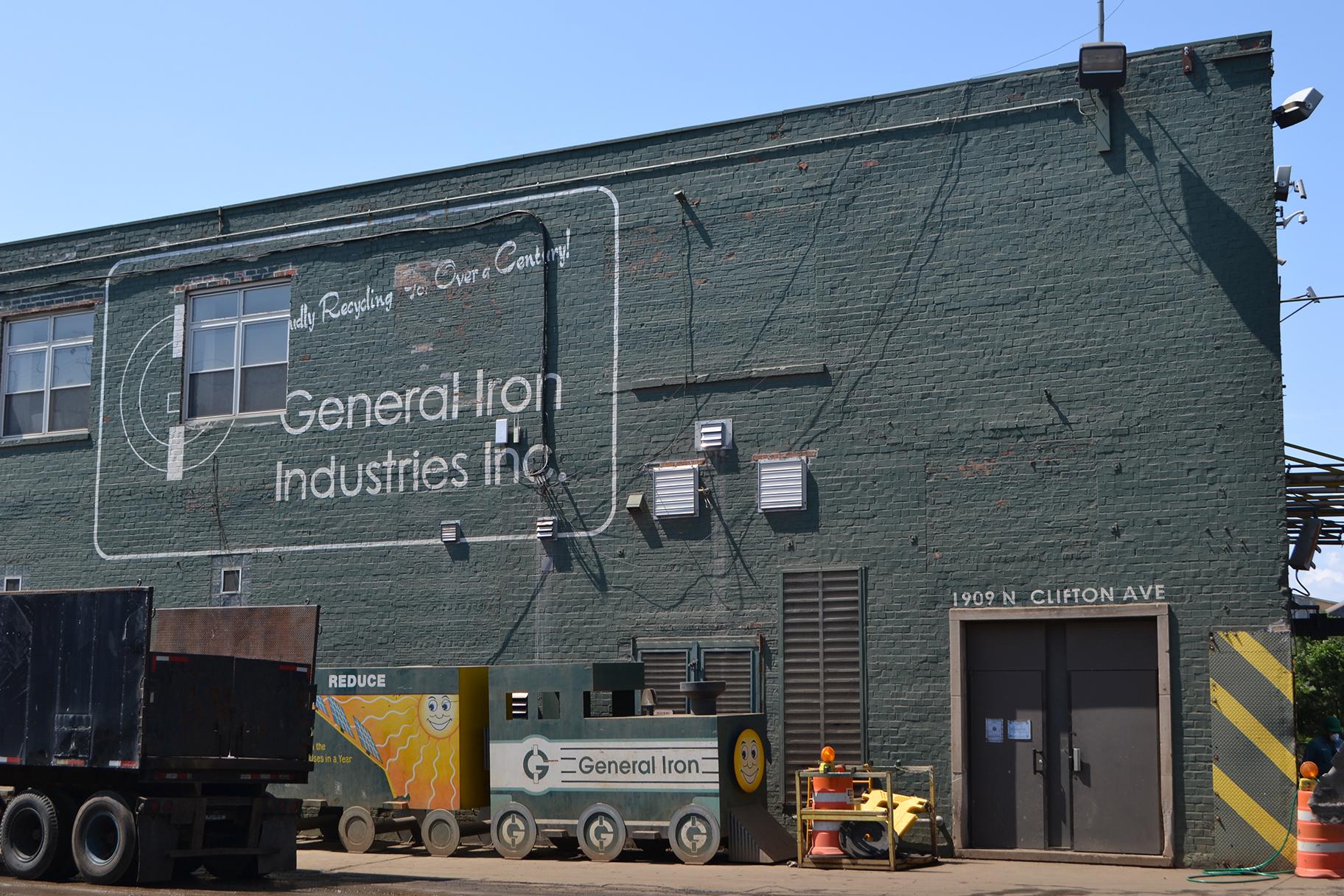 General Iron plans to move from its current location in Lincoln Park to a section of the former Republic Steel site along the Calumet River. (Alex Ruppenthal / WTTW News)
The company has 90 days to demonstrate that its new controls are reducing emissions of the harmful compounds.
Despite General Iron's planned move to a section of the former Republic Steel site along the Calumet River – news of which prompted protests from Southeast Side residents – the company received new three-year permits to remain at its current location along the North Branch of the Chicago River.
The permits were granted during the final months of former Mayor Rahm Emanuel's tenure, despite strong opposition from area residents and 2nd Ward Ald. Brian Hopkins.
Contact Alex Ruppenthal: @arupp | (773) 509-5623 | [email protected]
---
Related stories:
'We Don't Want Your Trash': Residents Protest General Iron's Move to Southeast Side
Study: Pollution Linked to Depression, Bipolar Disorder
EPA Plans $1.3M Cleanup of Manganese-Contaminated Soil on Southeast Side
---