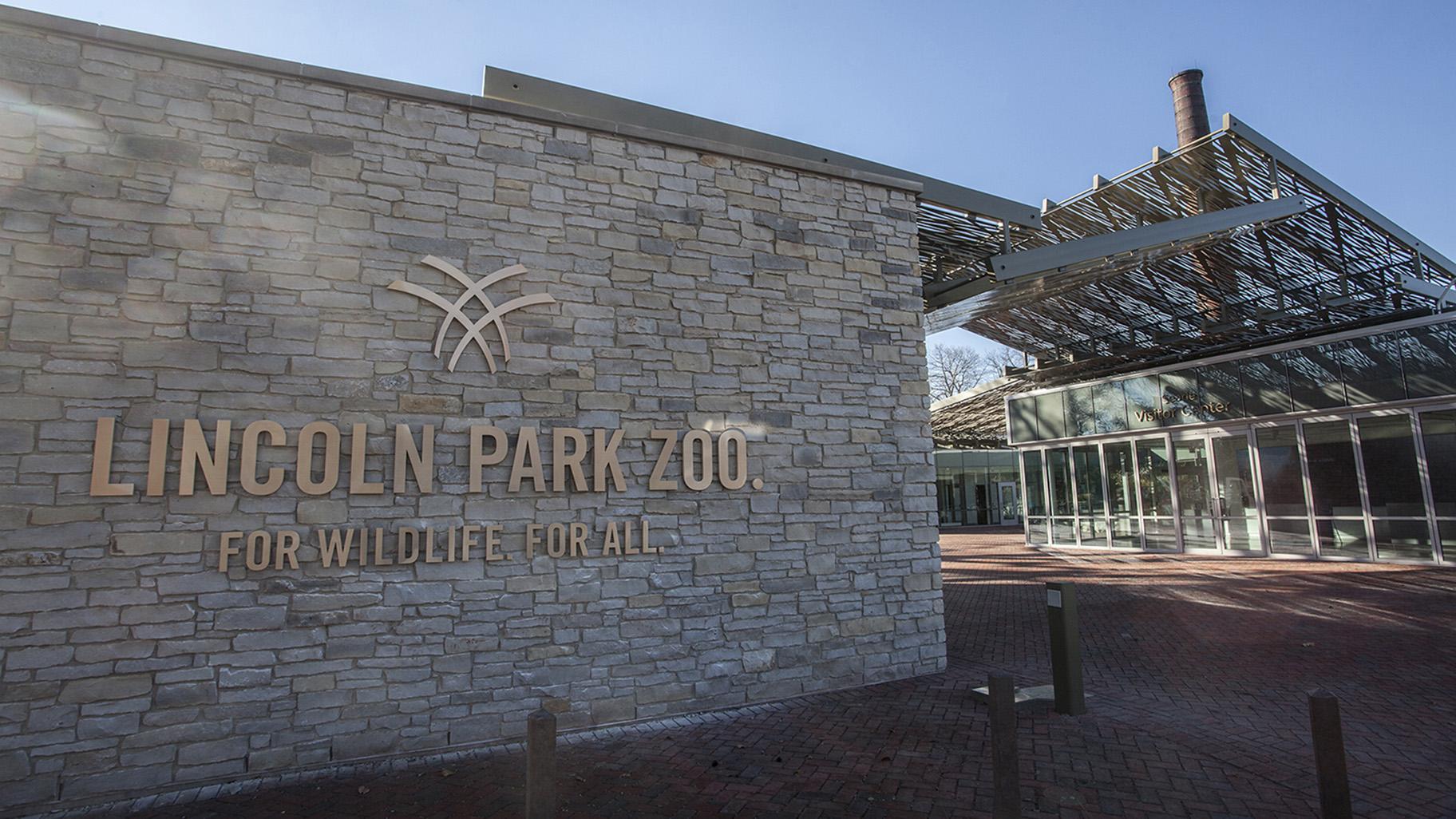 Lincoln Park Zoo's new Searle Visitor Center (Courtesy Lincoln Park Zoo)
Lincoln Park Zoo will continue to offer free admission for the next 30-plus years after agreeing to an extended contract with the city of Chicago, which provides a portion of the zoo's budget, the zoo announced Thursday.
Ten years after the zoo's founding in 1868, Lincoln Park commissioners declared that the zoo must always remain free. For 127 years, the zoo was managed by the Chicago Park District and operated under the city's budget.
In 1995, however, the zoo privatized and has since depended on donors and members, in addition to a fixed annual payment from the city that at the time the contract was signed accounted for about half of the zoo's operating budget. The zoo received $5.59 million from the city last year in the form of a Chicago Park District subsidy, according to the zoo's 2019 Annual Report.
The zoo said it began discussing an extension of that contract with the city in 2017. The new agreement runs through 2050.
It's unclear how much the zoo will receive from the city under the new contract. A zoo representative could not immediately be reached for comment.
Today, the zoo receives about 80 percent of its capital costs and a roughly $29 million annual operating budget through donors, events and revenue from its food service, retail shops and parking, according to the zoo.
"While much has changed in the zoo's 151-year history, one thing hasn't: strong support from the City, Chicago Park District, and Chicagoans," zoo President and CEO Kevin Bell said in a letter published Thursday. "Lincoln Park Zoo has been, and will always be, a magical place: a free oasis in the heart of Chicago, dedicated to connecting people to nature and creating environments where wildlife can thrive."
The zoo recently unveiled plans for a new, $35-million savanna-style lion habitat that includes a makeover of its Kovler Lion House. The renovation is the last project of the zoo's ongoing $135 million capital fundraising campaign.
Contact Alex Ruppenthal: @arupp | [email protected] | (773) 509-5623
---
Related stories:
Animals to See at Chicago Zoos and Aquariums This Summer
Lincoln Park Zoo Unveils Plans for New $35 Million Lion House
Endangered Baby Rhino Makes First Public Appearance