A critically endangered black rhino calf made its first public appearance Tuesday at the Lincoln Park Zoo.
The still-unnamed male poked its head outside and took a few steps before scampering back inside with his mother, Kapuki. The 13-year-old Eastern black rhino delivered the healthy calf May 19 after a 15-month pregnancy.
"Our new rhino calf is thriving. He is exceeding all of our expectations," said Mike Murray, curator of mammals at the zoo. "He's a pretty incredible little guy that, just behaviorally, is doing everything a rhino calf should."
The calf's arrival was a major development for the species, with only an estimated 5,000 to 5,400 individuals living in the wild, mainly in East Africa.
"Every birth is just incredibly important to the survival of the species," Murray said.
Black rhinos are often poached for their horns, which some believe contain medical benefits.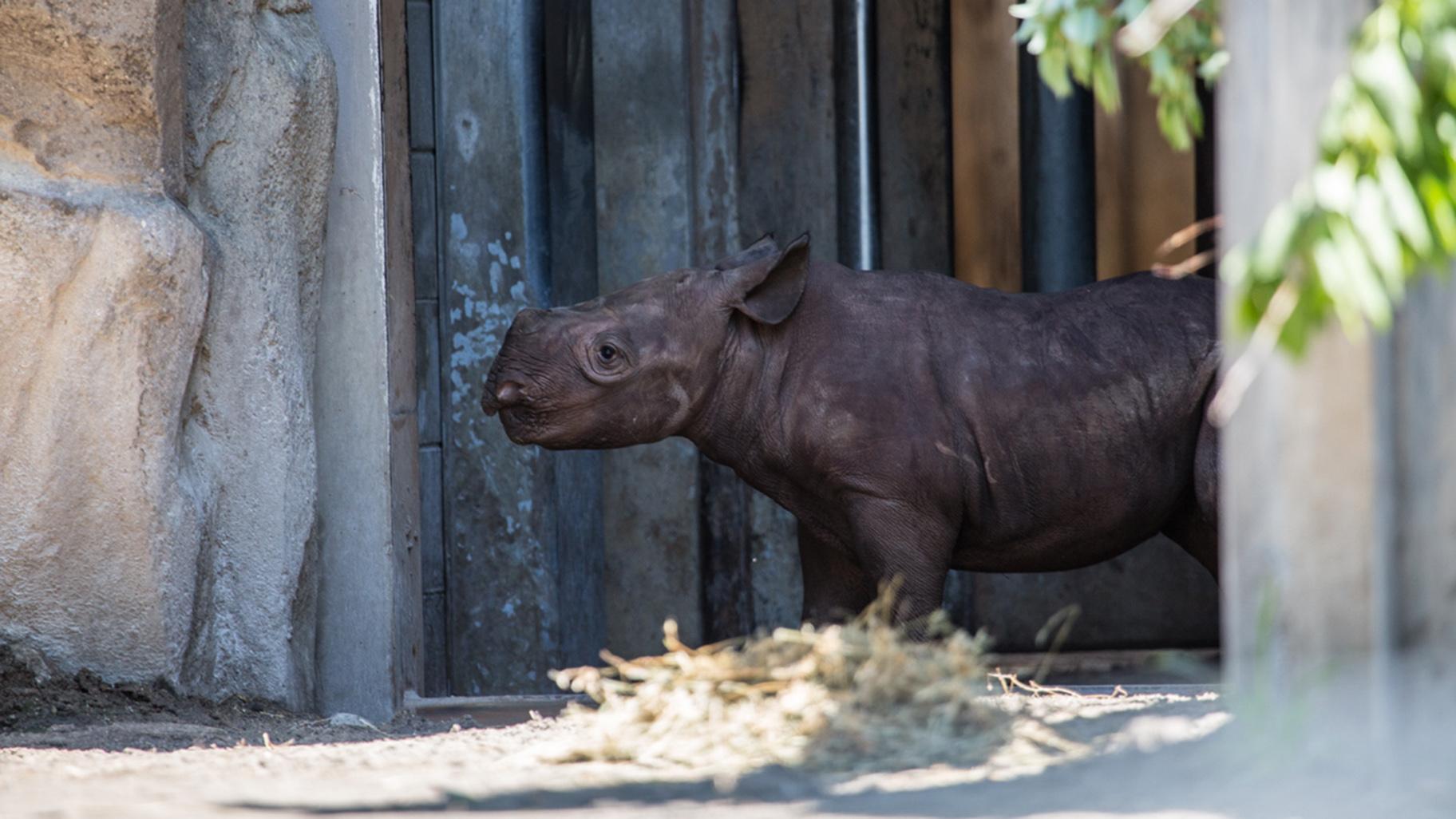 (Christopher Bijalba / Lincoln Park Zoo)
For the time being, the calf's access to the outdoor habitat will be limited to days with good weather.
"For rhino calves we want it to be at least 60 degrees out and not rainy, not too windy," Murray says. "Yesterday all those variables matched up. He was doing everything he was supposed to and the Chicago weather was cooperating."  
But even in the best conditions, the calf will have to want to go outside in order to be seen by spectators.  
And as for a name? Murray says that's still being worked out behind the scenes.
---
Related stories:
Rare Eastern Black Rhinoceros Born at Lincoln Park Zoo
10 Prime Spots to See Butterflies in Chicago
Four Critically Endangered Red Wolf Pups Born at Lincoln Park Zoo
---