A graphic rendering of the new Kovler Lion House planned for Lincoln Park Zoo (Courtesy Lincoln Park Zoo)
A new $35 million, savanna-style lion habitat is coming to Lincoln Park Zoo, the zoo announced Thursday.
Renovation plans for the zoo's Kovler Lion House feature a unique design by Chicago-based architecture firm Goettsch Partners that will allow visitors to be in the center of the habitat, according to the zoo. Construction is scheduled to begin by fall; the zoo did not announce a planned completion date. 
The new digs will house a new group of lions. To prepare for renovations, the zoo's current pride of lions – including 9-year-old male Sahar and 5-year-old female littermates Kamali and Zalika – will be leaving the zoo in the coming weeks for Rolling Hills Zoo in Salina, Kansas. Their transfer is in accordance with the African Lion Species Survival Plan, a coordinated population management program overseen by the Association of Zoos and Aquariums.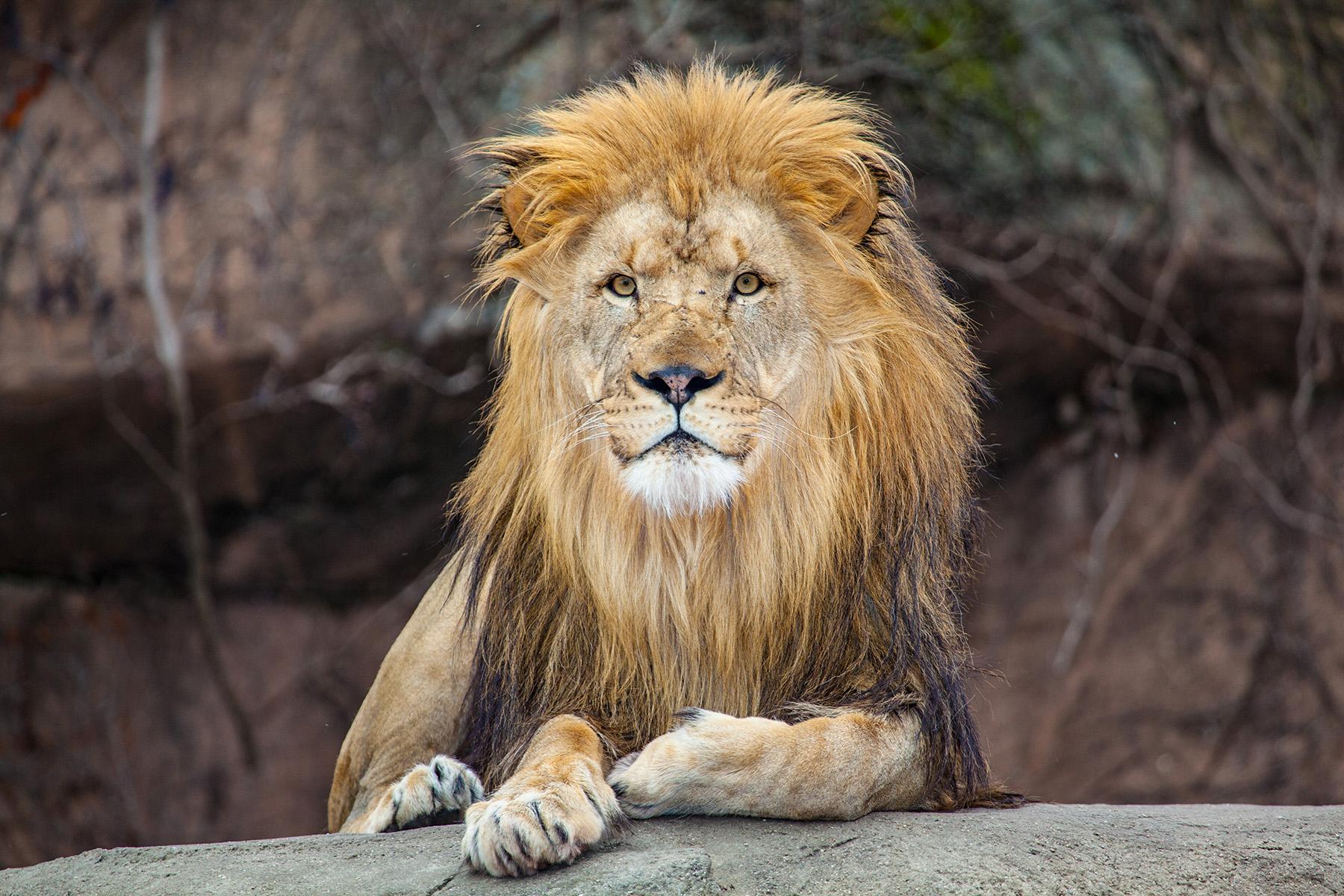 Sahar, a 9-year-old male lion at Lincoln Park Zoo (Courtesy Lincoln Park Zoo)
Renovation of the Kovler Lion House, a designated historic landmark that opened in 1912, is the last project of the Lincoln Park Zoo's ongoing $135 million capital fundraising campaign.
The planned renovations were designed with lions' specific needs in mind, according to the zoo. Over the past few years, the zoo's animal welfare scientists have been monitoring the current lion pride's behavior, habitat use and preferences using ZooMonitor, a mobile app created by the zoo that allows staff to record animal behavioral data and visualize the information collected.
According to the zoo, the new habitat will include "intricate rockwork" for the lions to traverse while also providing embedded heating and cooling elements. The new lion house will also feature a "food zipline" that will serve as an enrichment activity for the lions during feeding.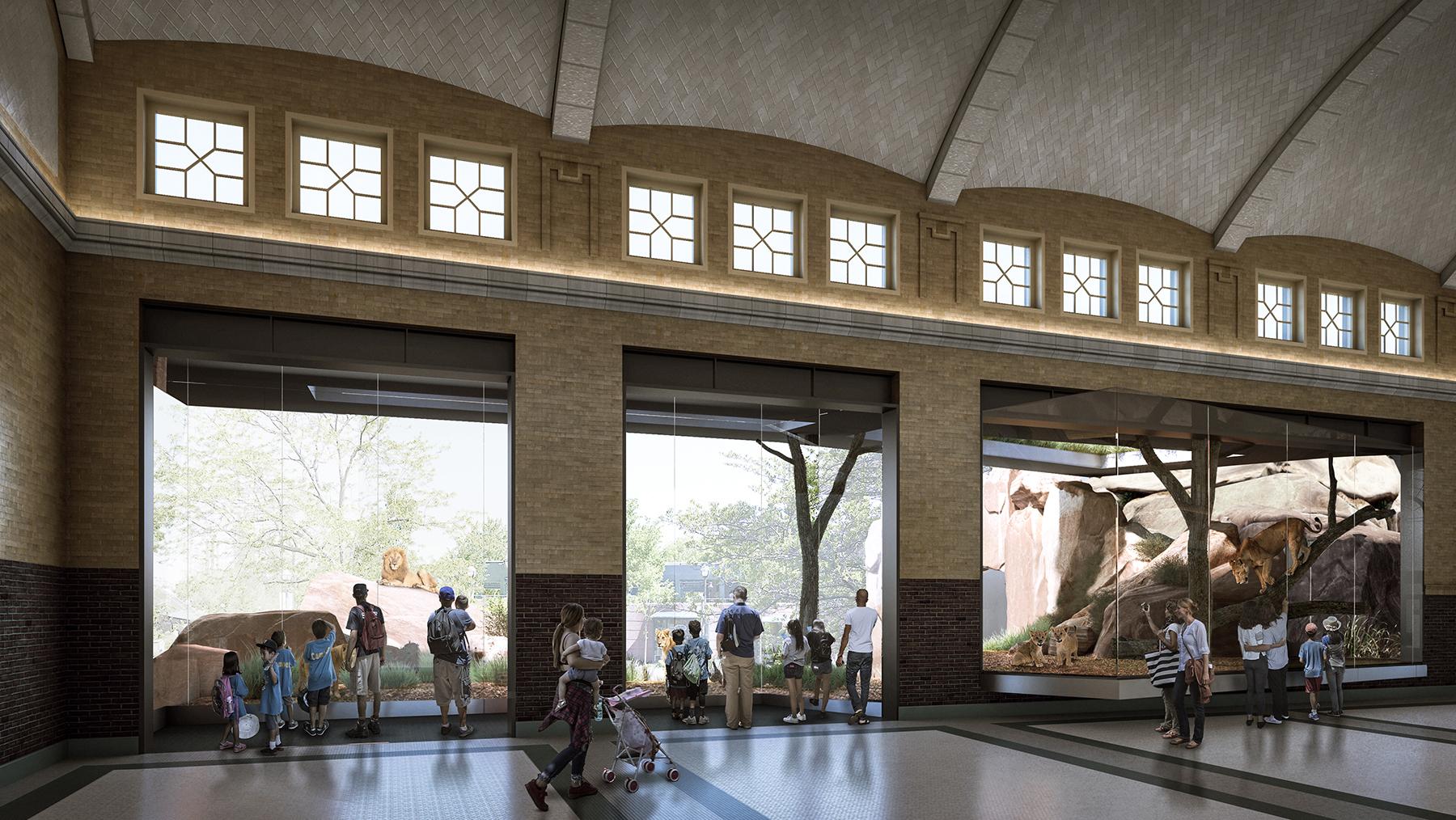 A rendering of the viewing area planned for Lincoln Park Zoo's Kovler Lion House (Courtesy Lincoln Park Zoo)
The habitat's theme will incorporate elements of the Serengeti ecosystem, a region in northern Tanzania that is home to large populations of lions and where the zoo participates in conservation efforts.
Lincoln Park Zoo is hosting a members-only event from 8 to 10 a.m. Saturday to "say a special goodbye" to its current lion pride. The lions will be offered toys and enrichment materials, and cards will be available for members to sign.
Contact Alex Ruppenthal: @arupp | [email protected] | (773) 509-5623
---
Related stories:
Lincoln Park Zoo Receives Arboretum Accreditation
Lincoln Park Zoo Ending its 'Meet an Animal' Program
Lincoln Park Zoo Opens New $9.3 Million Visitor Center