Since the early 20th century, Chicago's iconic bungalows have offered housing to middle- and working-class families throughout the city.
Recently, some local architecture and housing groups sponsored a competition to choose a new design, which, they hope, will serve a similar need in the future.
The winning design, by Greg Tamborino, an architect at Perkins+Will, would sell for $350,000 and adapt to its owner's changing needs. It is the winner of "Disruptive Design Chicago," a competition which "aims to duplicate the success of the sturdy bungalows that proliferated on the city's fringes in the early decades of the 20th century," writes Chicago Tribune architecture critic Blair Kamin.
"And it will produce results, although they will be limited at first," he says.
Tamborino's design is a wood-frame two-flat that could be adapted to different periods in the owners' lives. It could offer income from an upstairs rental, then be transformed into a larger single-family home, or provide space for aging parents. Developer Related Midwest will build two examples of the home, one in Bronzeville and one in West Humboldt Park.
Venice in Chicago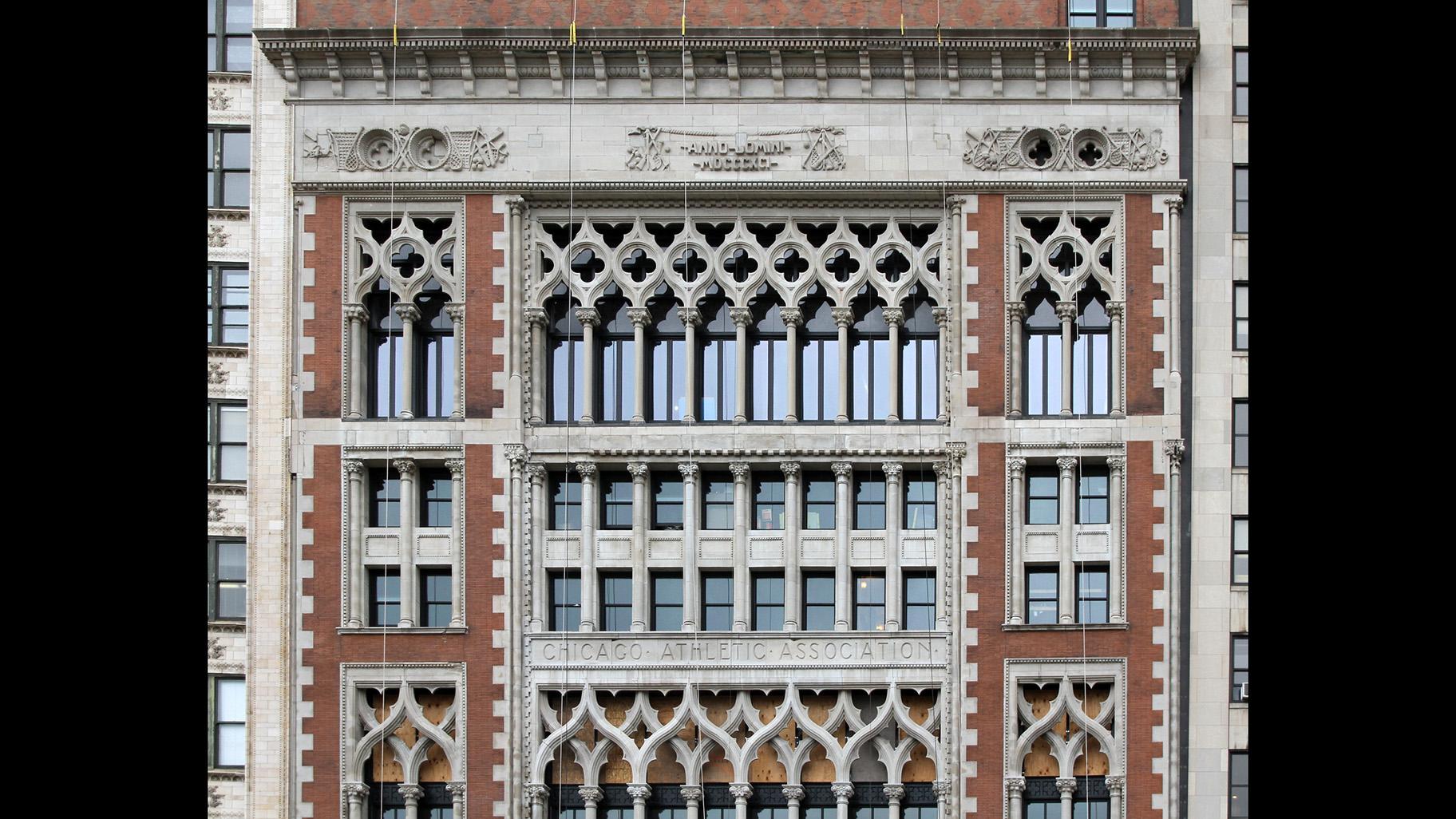 The Chicago Athletic Association (Tony Hisgett / Flickr)
Kamin recently returned from a vacation in Venice, which inspired another column. Being surrounded by Venetian architecture led to new appreciation for structure closer to home.
"I'm seeing one Chicago building in particular with fresh eyes: the Chicago Athletic Association, a Venetian Gothic dazzler across South Michigan Avenue from the Crown Fountain," he wrote last week.
The 1893 building designed by Architect Henry Ives Cobb was built as an athletic club for the city's business elite and become a hotel in 2015. Kamin calls it "the most exotic facade in the mighty wall of buildings that line Grant Park."
"That exoticism reflects Venice's glory days as a seafaring empire whose trade routes linked East and West. Cultural winds crossed in the city on the Adriatic Sea, creating a dazzling hybrid of northern Europe's Gothic architecture and the Byzantine and Islamic design motifs of Venice's trading partners to the east. Look closely at the Athletic Association, at 12 S. Michigan, and you can see them all."
---
Related stories:
Geoffrey Baer Reflects on Frank Lloyd Wright World Heritage Designation
Pilsen Parishioners Fight to Save Historic St. Adalbert Church
The Streetscape Symphony of Chicago's Brick Buildings
---