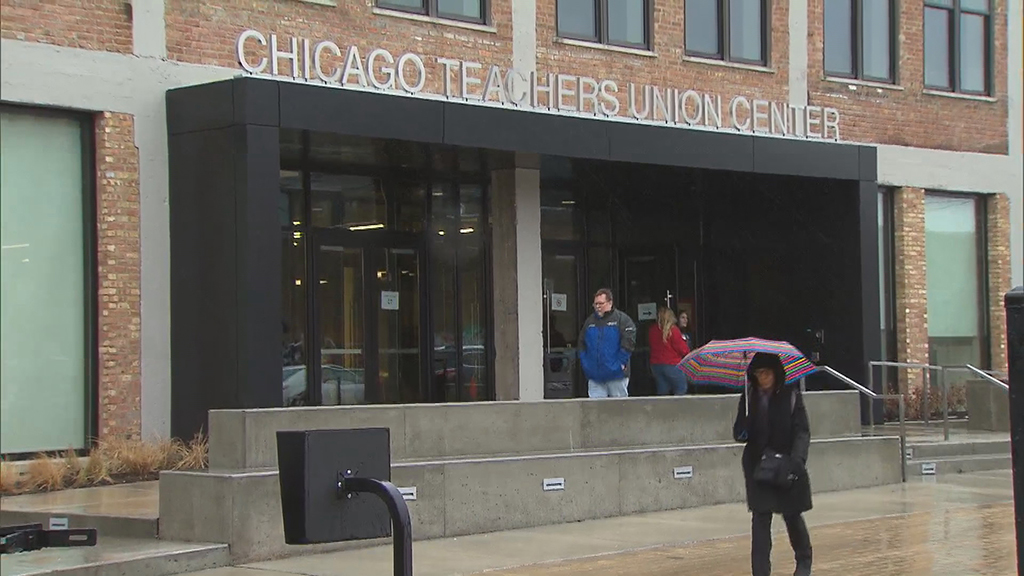 The head of the Chicago Teachers Union is using the "s" word as their negotiators return to the bargaining table Thursday to continue working toward a new contract with Mayor Lori Lightfoot and Chicago Public Schools.
CTU President Jesse Sharkey on Thursday called on the new mayor to fulfill her campaign promise of avoiding a teachers strike by negotiating in good faith to reach a fair deal.
"Candidate Lightfoot has vowed there will be no teachers strike on her watch," he wrote in an emailed update about the union's ongoing bargaining efforts. "Mayor Lightfoot has a month to make good on that and her campaign promises."
The union's contract expired at the end of June and a clock on the CTU's website notes each passing second they've gone without a new deal.
CTU leaders say they've been negotiating with the city for more than six months, dating back to the final weeks of former Mayor Rahm Emanuel's term. They've been fervent in calling for better wages for educators and support staff, and adequate staffing of school nurses, and say Lightfoot should live up to her end of the bargain.
"Next month, teachers, (paraprofessional and school-related personnel), clinicians, social workers, counselors, nurses and librarians return to their school communities after a brief summer break," Sharkey said in the memo. "They deserve a fair contract with equal pay, adequate staffing, class size limits and social justice for their students."
Lightfoot and the Chicago Board of Education made their initial offer this month: a 14% total pay raise over the life of a five-year deal they say will cost the district more than $300 million.
"We feel very good about the offer," Lightfoot told reporters at a July 3 press conference, noting the city has engaged in 23 bargaining sessions so far this year. "That's a pretty good offer and I hope that they will come to us with a serious evaluation of that and embrace the reality that there's no reason why we can't get a deal done well in advance of the time that school starts."
Sharkey wasn't pleased, accusing the mayor that same day of "lowballing" the union in "everything we have asked for" following what he called "weeks of inaction."
In a statement this week, the mayor's office they "look forward to resolving all outstanding issues as expeditiously as possible and well before the start of the new school year."
"Since day one of this administration, we have been diligently working for a deal that further supports educators, with our primary focus on enhancing the educational experience of students across the city," the statement read. "As mandated by statute, both parties have agreed to a set timeline for those negotiations, and CPS has continued to adhere to this prescribed process throughout negotiations and throughout two dozen meetings."
Following Thursday's bargaining session, the CTU said they remain "far apart" from the city on a new deal.
The CTU famously went on strike in 2012 – the first time it had done so in 25 years. That work stoppage lasted less than a week. The union very nearly went on strike again in 2016 before reaching a last-minute deal on the eve of its planned walkout date.
A city source previously told WTTW News they hope to have a contract in place by mid-to-late September. The first day of school is scheduled for Sept. 3.
Contact Matt Masterson: @ByMattMasterson | [email protected] | (773) 509-5431
---
Related stories:
CTU Prepares for Contract Fight with New Mayor
CPS Taking New Look at Punishments for Marijuana, Substance Abuse
Mayor Lightfoot Appoints New Chicago School Board