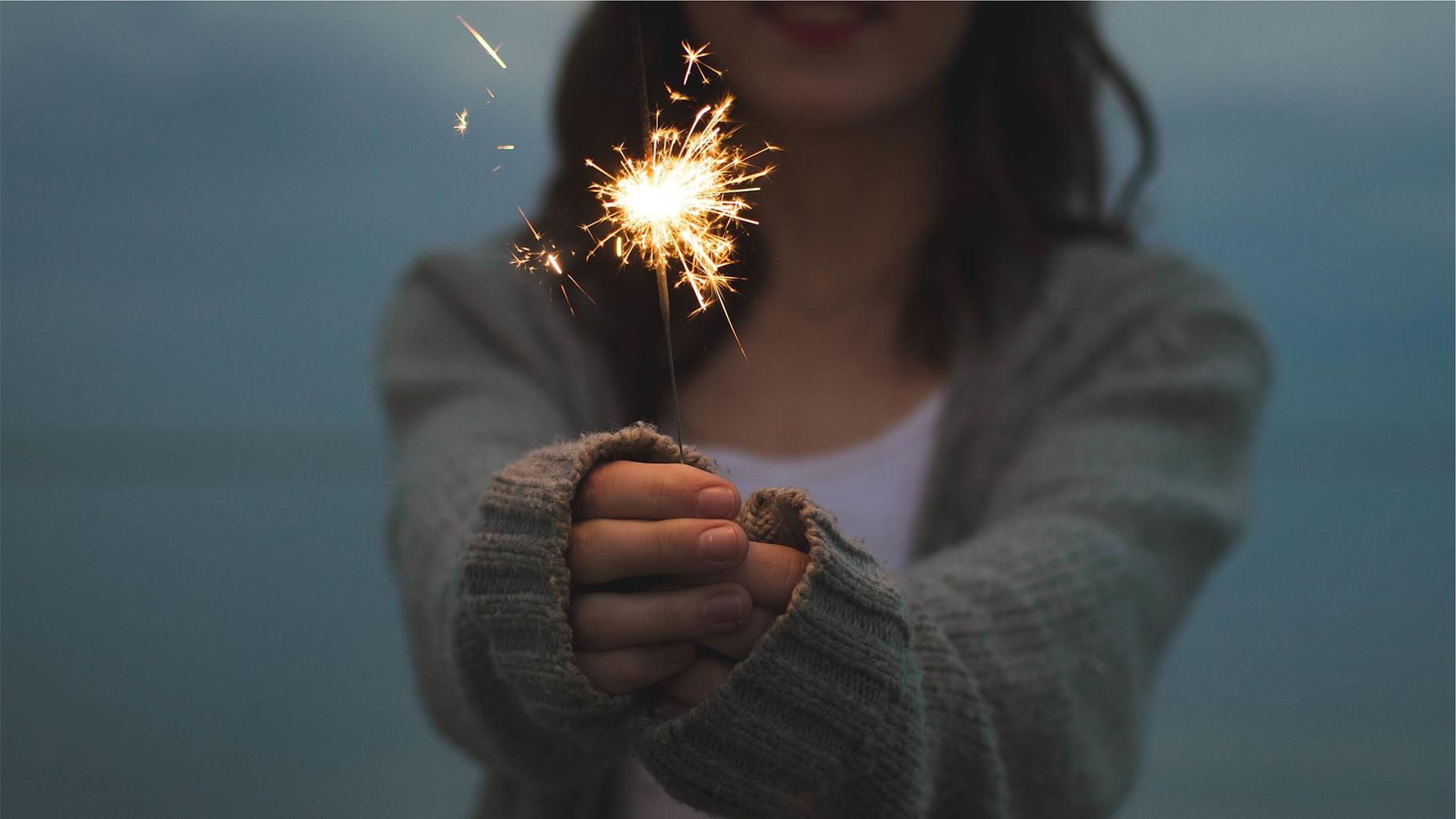 While the dangers around illegal fireworks may be more obvious, legal alternatives like sparklers aren't necessarily safe, says a local health official. (Free-Photos / Pixabay)
Fireworks are synonymous with the Fourth of July. But too often, celebrations can end with a trip to the hospital if fireworks are mishandled and proper precautions aren't taken, says Dr. Faran Bokhari, chief of Cook County Health's trauma and burn unit.
Even though Illinois is one of a handful of states that bans the purchase of fireworks other than novelty items like sparklers and smoke bombs, Bokhari says Cook County sees dozens of fireworks-related injuries each year, ranging from small burns to the loss of limbs.
"(July 4th) is supposed to be a happy occasion, you don't want to mar it with a tragedy that will leave you disfigured or disabled, or a loved one disfigured or disabled forever," Bokhari said. "We usually see about a couple dozen injuries from fireworks, ranging from small burns on kids to missing hands, loss of tissue and facial burns, and eye injuries."
On average, 180 people across the U.S. go to the emergency room every day with fireworks-related injuries in the month around the July 4th holiday, according to the U.S. Consumer Product Safety Commission. Burns are the most common injuries, according to the commission, accounting for 44% of injuries. The severity of fireworks-related burns can range from minor burns to severe burns that could require skin grafts or even amputation, according to Bokhari. 
Powerful fireworks, like M-80s, can cause the loss of fingers and even a person's entire hand, depending on the force of explosion, says Bokhari. Since most people will handle fireworks with their dominant hand, that means they'd likely lose that hand in an injury, he added. "You don't want to shoot fireworks off in glass or metal bottles. They might not release in a timely fashion and then explode with glass or metal shrapnel," Bokhari said. 
While the dangers around powerful (and illegal) fireworks may be more obvious, legal alternatives aren't necessarily safe, Bokhari said. Sparklers, for example, can cause burns and injuries to users' eyes, as well as catch clothes on fire, according to Bokhari.
"I think it's important to be careful, especially with kids. Supervise kids and also make sure not too carried away – you don't want to mix alcohol with fireworks, just like you don't want to mix alcohol with driving," he said. "Try and be safe, and enjoy the holiday."
In addition to following the law, Bokhari advises not to pointing or throwing fireworks at another person or attempting to relight or pick up fireworks that have not ignited fully, and to make sure fireworks have been extinguished completely before discarding them.
The USCPSC also recommends keeping a bucket of water handy and never placing a body part directly over a firework when lighting the fuse.
Contact Kristen Thometz: @kristenthometz | (773) 509-5452 |  [email protected] 
---
Related stories:
AAA: Friday After July 4th Will be Worst Day for Travel in Chicago
Fireworks on July 4th: Where to Watch Around Chicago
Chief Says Shorthanded TSA Will Handle July 4 Travel Surge
6 Weekend Ideas for a Summer Road Trip or Chicago Staycation
New 'Get Outside' Map Features 350 Places to Enjoy Nature in Chicago
Try These 10 Summer Outdoor Adventures Without Leaving Illinois
2019 Chicago Summer Festival Guide
Take it Outside: 10 Summer Activities In and Around Chicago
---