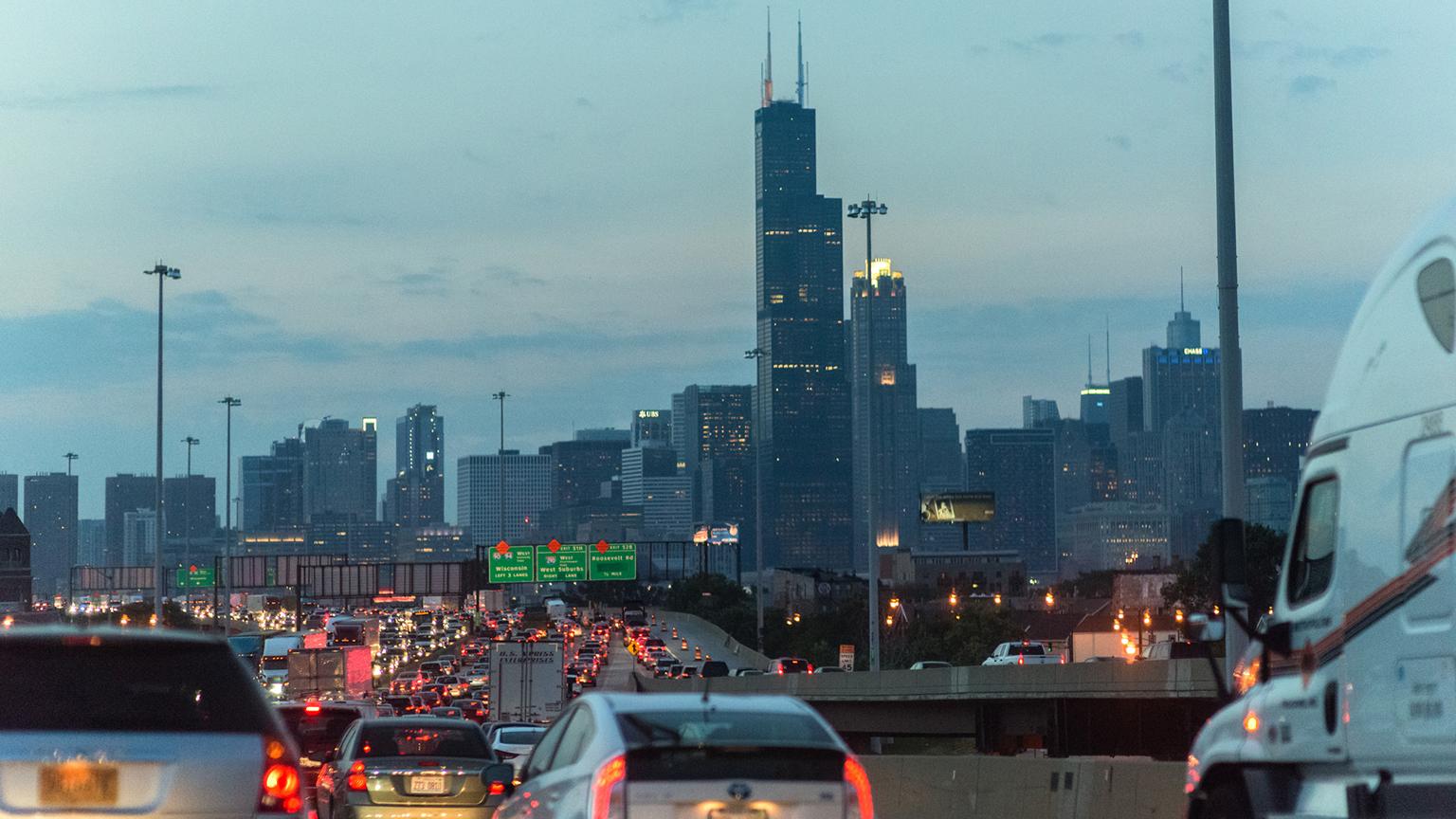 (ruifo / Flickr)
Happy (almost) birthday, America! To commemorate the holiday, nearly 49 million Americans are expected to travel over the long weekend, starting Wednesday, according to AAA.
The majority of those traveling – some 41.4 million – will hit the road, according to AAA's annual forecast. That total is up 4.3% over last year and the highest total since AAA began tracking July 4 holiday travel in 2000.
"As Independence Day approaches, it's time for the much loved family road trip and this year will be one for the record books, with more Americans than ever planning vacations," said Paula Twidale, vice president of AAA Travel, in a statement. "This holiday builds on the strong travel demand seen for Memorial Day, and with schools now out of session across the country, families coast to coast are eager to travel."
AAA relies on INRIX, a global mobility analytics company, to predict travel times and congestion. For Chicagoans, INRIX predicts Friday, July 5 will be the worst time to travel with the worst time to travel expected between 1 p.m. and 3 p.m. Commute times could be twice as long, according to the INRIX forecast. Chicago is also one of the top 10 most popular destinations for travelers this holiday, according to AAA Travel bookings.
(Source: AAA)
Across the country, INRIX predicts the worst travel times will begin Wednesday and last through Sunday, with the former predicted to be the worst nationally. "Although travel times are expected to nominally increase throughout the week, hands down, Wednesday afternoon will be the worst time to be on the road," said Trevor Reed, transportation analyst at INRIX, in a statement.
In total, 48.9 million are expected to travel this holiday weekend, with 3.96 million flying and 3.55 million traveling by train, bus or cruise ship.
The Chicago Department of Aviation anticipates more than 2 million passengers to travel through the city's airports between Tuesday and Monday, July 8. About 1.6 million are expected to travel through O'Hare International Airport, while nearly 490,000 are expected at Midway, according to a CDA press release.
Sunday, July 7 is projected to be the busiest day at O'Hare, with more 272,000 passengers estimated, says the CDA. The busiest day at Midway is predicted to be Monday, July 8, with more than 74,000 travelers expected.
Earlier this week, the chief of the Transportation Security Administration said travelers should see only a slight increase in checkpoint wait times over the four-day holiday weekend despite the diversion of about 350 employees including screeners to the U.S.-Mexico border.
Contact Kristen Thometz: @kristenthometz | (773) 509-5452 |  [email protected] 
---
Related stories:
Fireworks on July 4th: Where to Watch Around Chicago
Chief Says Shorthanded TSA Will Handle July 4 Travel Surge
6 Weekend Ideas for a Summer Road Trip or Chicago Staycation
New 'Get Outside' Map Features 350 Places to Enjoy Nature in Chicago
Try These 10 Summer Outdoor Adventures Without Leaving Illinois
2019 Chicago Summer Festival Guide
Take it Outside: 10 Summer Activities In and Around Chicago
---