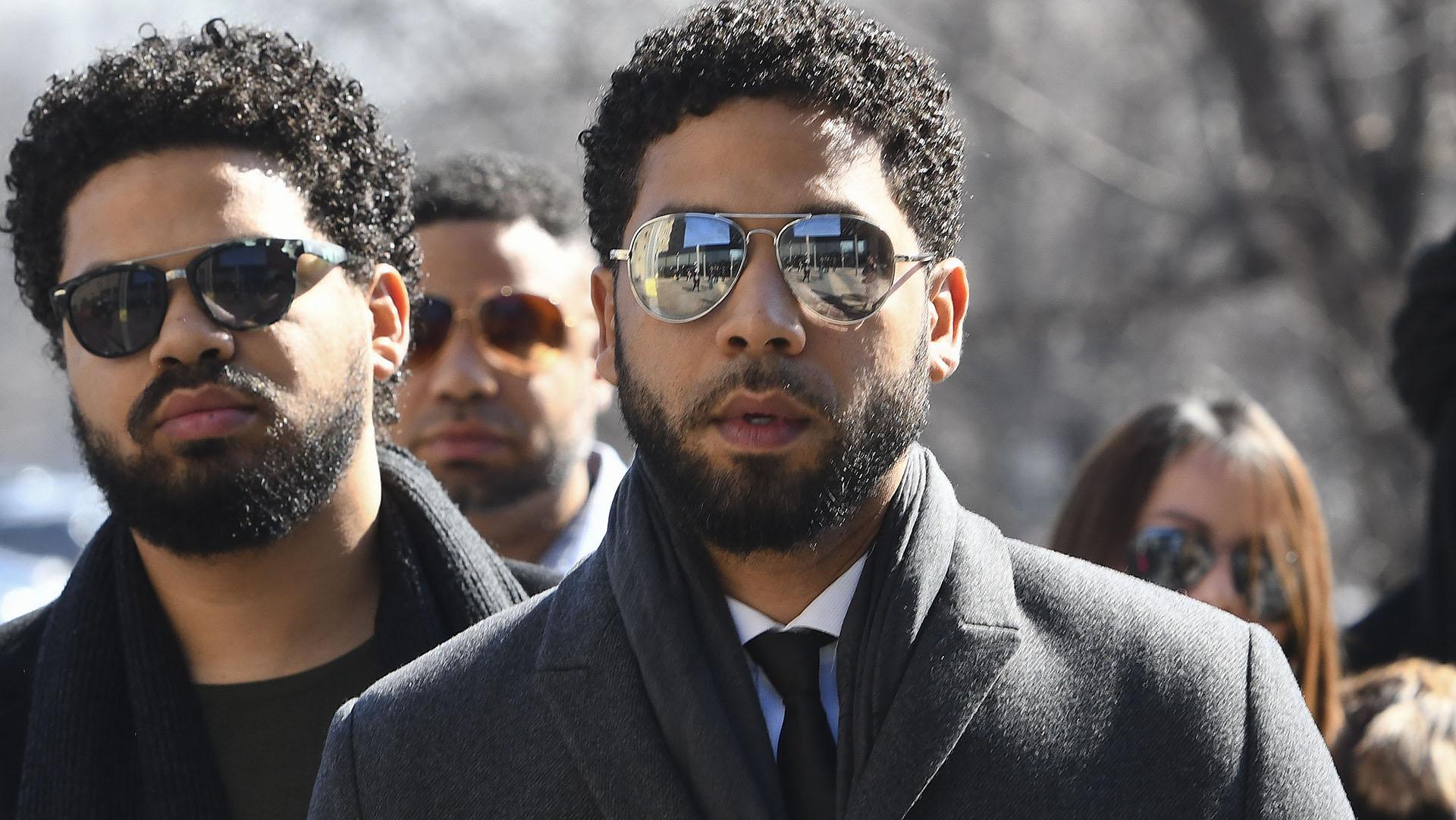 "Empire" actor Jussie Smollett, center, arrives at Leighton Criminal Court Building for a hearing to discuss whether cameras will be allowed in the courtroom during his disorderly conduct case on Tuesday, March 12, 2019, in Chicago. (AP Photo / Matt Marton)
CHICAGO (AP) — The city of Chicago has released two 911 calls made after "Empire" actor Jussie Smollett claimed he was the victim of a racist, homophobic attack.
Recordings of the calls following the January 29 incident were obtained by The Associated Press and other outlets Wednesday evening. Both calls were made by an unidentified man who said he worked for "an artist" who he didn't want to name.
During the first call, the man said the person went to a Subway restaurant and "some guys ... they jumped him." The caller said the person was initially reluctant to make the report but that he would speak to police.
The man expressed concern about a perceived delay in police response during the second call.
Smollett was later charged with lying to police. Prosecutors dropped the charges on March 26.
---
Related stories:
Read: Chicago Police Release First Wave of Jussie Smollett Documents
Read the Newly Released Jussie Smollett Case File
Judge Orders Jussie Smollett Case File to be Unsealed
Recusal Request Derails Hearing on Special Prosecutor in Smollett Case
Foxx Opposes Special Prosecutor in Smollett Case
2 Major Cases Add Up to Big Doubts About Chicago Prosecutor
Confused by Jussie Smollett Case? Here's What You Need to Know.
---