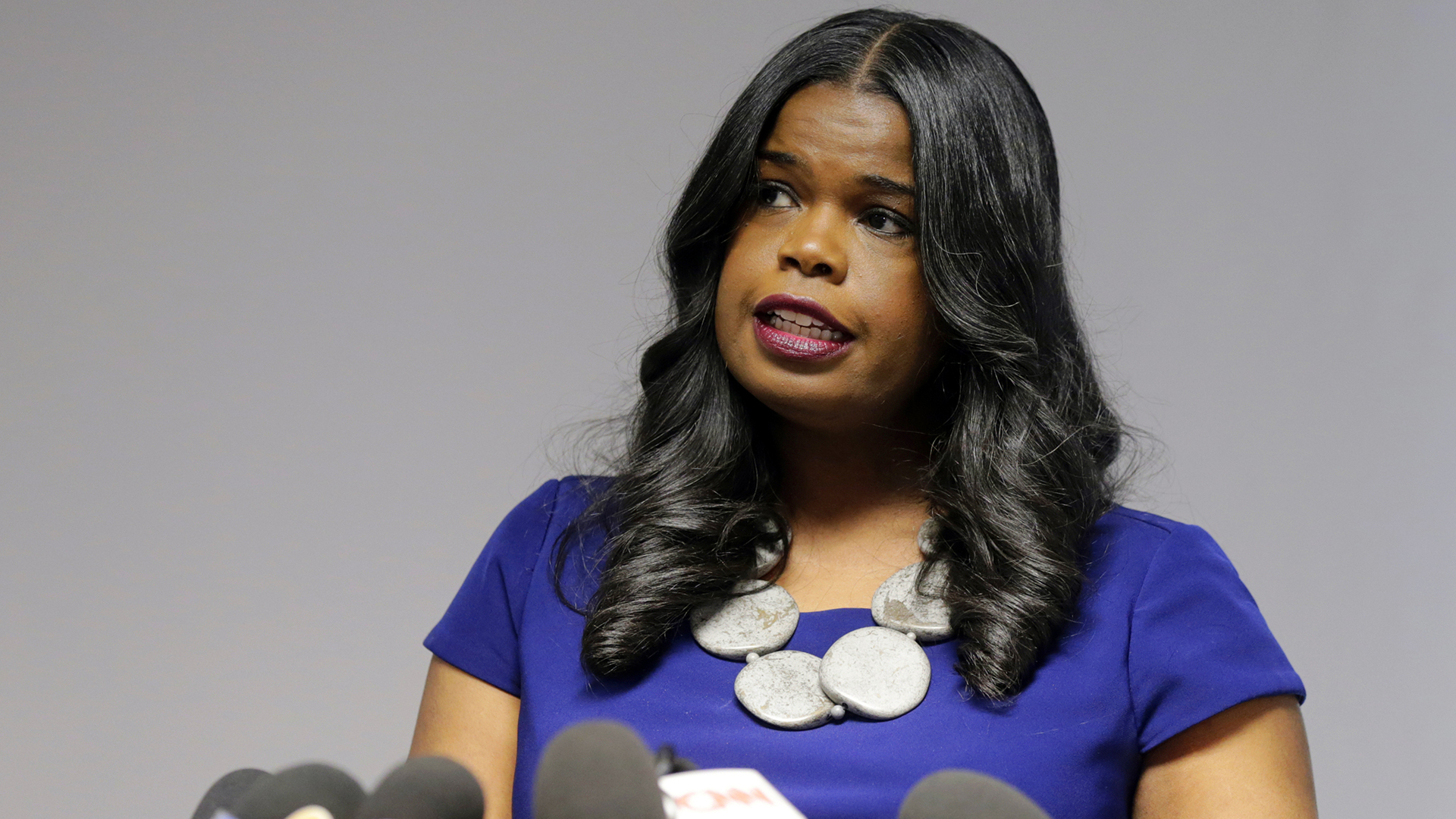 This Feb. 22, 2019 file photo shows Cook County State's Attorney Kim Foxx speaking at a news conference in Chicago. (AP Photo / Kiichiro Sato, File)
Cook County State's Attorney Kim Foxx says she recused herself from the prosecution of "Empire" star Jussie Smollett because of a false rumor that she was related to the actor. And though attorneys within her office apparently did not agree with her use of that term, their concerns never made their way to Foxx herself.
That's according to a statement Foxx issued late Friday, just before her office was set to release some 2,000 pages of documents, including settlement communications, through a Freedom of Information Act request. Foxx claimed many of the documents included in the release are not actually subject to FOIA requirements, but she chose to include them for the sake of transparency.
"I did not have a conflict of interest in this case; only a sincere desire to serve the community," Foxx said in a statement.
Foxx has for months claimed she recused herself only after speaking with Smollett's family when he was still considered the victim of a racist and homophobic attack in January. She said she pulled back from the case after Chicago police detectives determined Smollett had, in fact, orchestrated that attack on himself.
But now Foxx claims a false rumor arose of her familial relation to Smollett, and when it did, she removed herself "from all aspects of the investigation and prosecution," handing the case over to her top assistant, Joseph Magats. She says she recused herself "solely based upon" that rumor.
Other attorneys within her office apparently advised against using the term "recuse," but Foxx's office says "those communications were not escalated to the State's Attorney herself."
"I regret that my attempts to this end created confusion outside the office," Foxx said. "The public's trust is paramount to our work.
"It is my sincere hope that this transparency and the ongoing investigation of the Cook County Independent Inspector General will provide guidance and lessons on how to serve you better. I am sorry that despite my best intentions, our efforts were less than what was required of the moment."
These documents come one week after Cook County Judge Steven Watkins unsealed case files in the high-profile prosecution that had been withheld from public view since prosecutors unceremoniously dropped all charges against Smollett in March.
Motions, court documents and other files related to the case were released last week at the criminal courthouse, followed by nearly 500 pages of investigatory files from the Chicago Police Department that were published Thursday. The CPD says other documents and video files will be released in the coming weeks.
Below are several takeaways from the new documents:
• In text messages, Foxx said she convinced Police Superintendent Eddie Johnson to turn his department's investigation over to the FBI before she had confirmed the feds would even be willing to take on the case.
"Impress upon them that this is good," Foxx wrote in a Feb. 1 text to her now former chief ethics officer April Perry, referring her to convince the FBI to take on the case.
Perry replied that she spent 45 minutes giving her "best sales pitch" to the feds, but added they would likely be contacting Johnson anyway to ensure they weren't being handed "a giant pile of poop."
Foxx then seemed to second guess the move, saying she didn't want to "waste any capital on a celebrity case that doesn't involve us."
"I'm just trying to help move this along, since it's a distraction and people keep calling me," Foxx wrote.
• In one text sent days before Smollett's arrest, Foxx called the false rumor of her relation to the actor "actually just racist" and says she felt the idea of recusing herself was "dumb." She says the rumor was apparently "pervasive among CPD."
• ASA Risa Lanier, First Asst. State's Attorney Joseph Magats and multiple office spokespersons sent several emails back and forth discussing the exact language to be used at the hearing dismissing Smollett's charges.
• A day before the charges against Smollett were dropped, Lanier sent an email to Smollett's attorneys giving them instructions on how to expunge his record, adding that "the goal is to keep the information as contained as possible."
• That same day, Magats said the deal with Smollett "could be construed as the defendant being able to buy his way out of the case because he is a good guy." He wanted to better explain how they arrived at their disposition of the case.
• Lanier and Magats ultimately decide against including specific language about restitution and refer to the case resolution as a "just disposition" instead of the "most just disposition."
• Moments before the charges were dismissed, Lanier outlined her plan for the day: "... file our written motion to advance, use (spokeswoman Kierra Ellis') language and nolle the case, have Judge Watkin's (sic) signed the prepared order releasing the bond to the City of Chicago, not object to the immediate sealing which is allowed under the statute and then go down to 101 to speak with Judge (LeRoy Martin Jr.) regarding the timing of the expungement."
Browse the documents: Nine sets of documents were released Friday. To view a document group, click on any image below.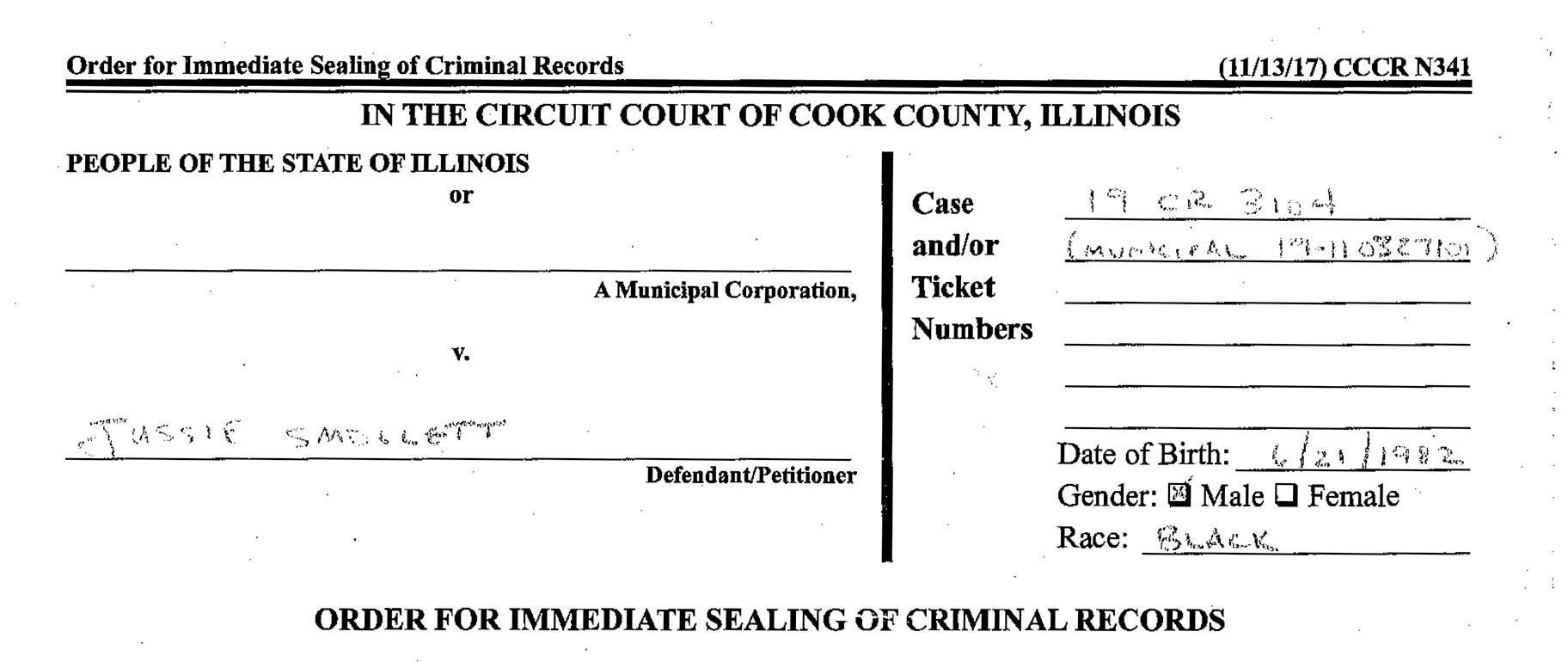 ---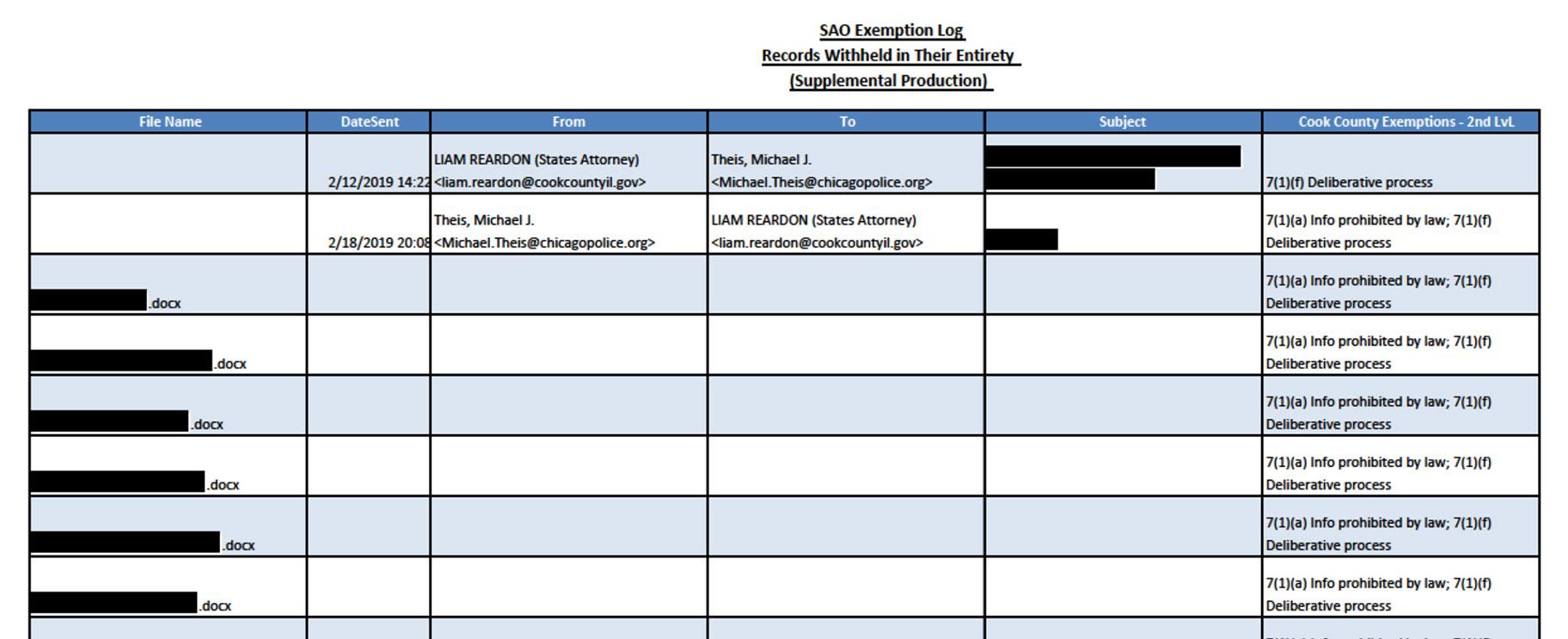 ---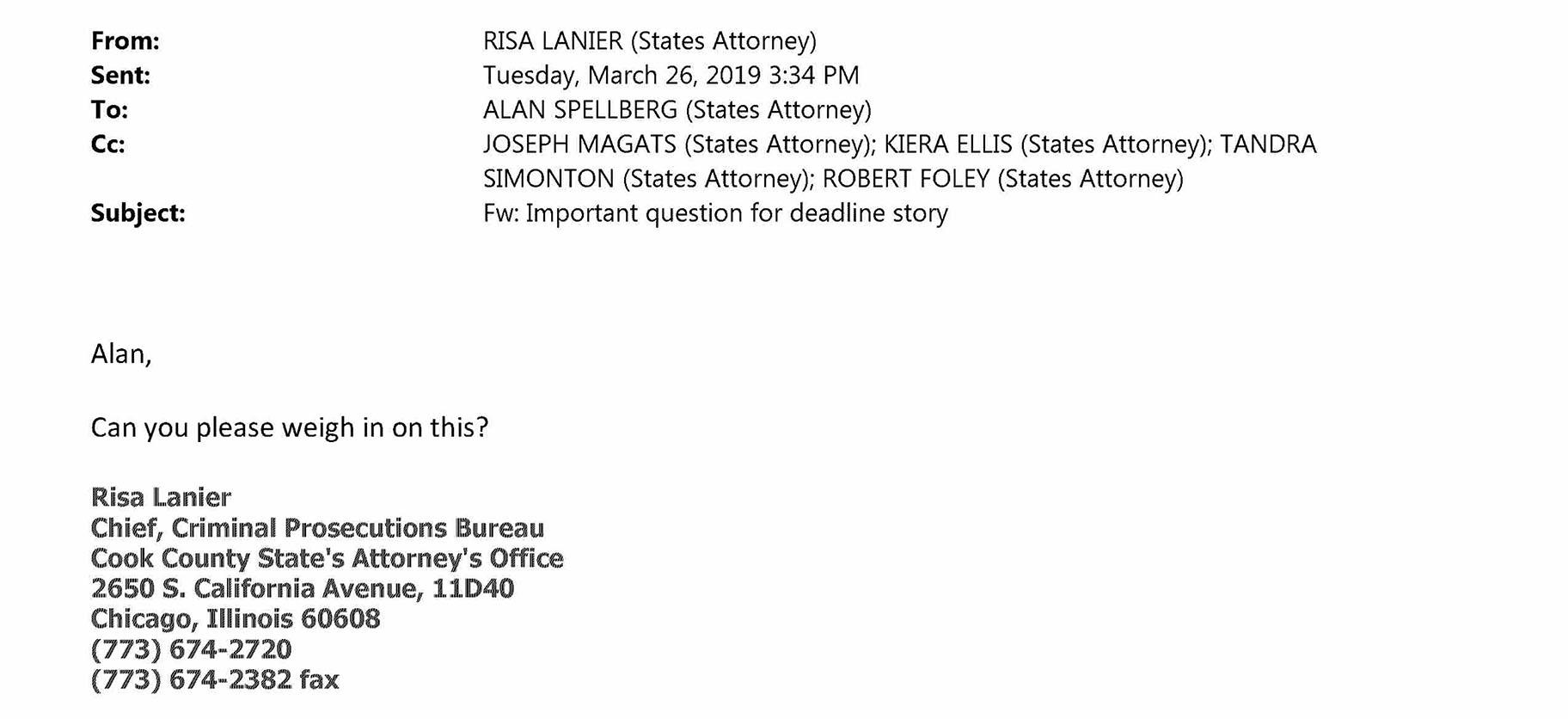 ---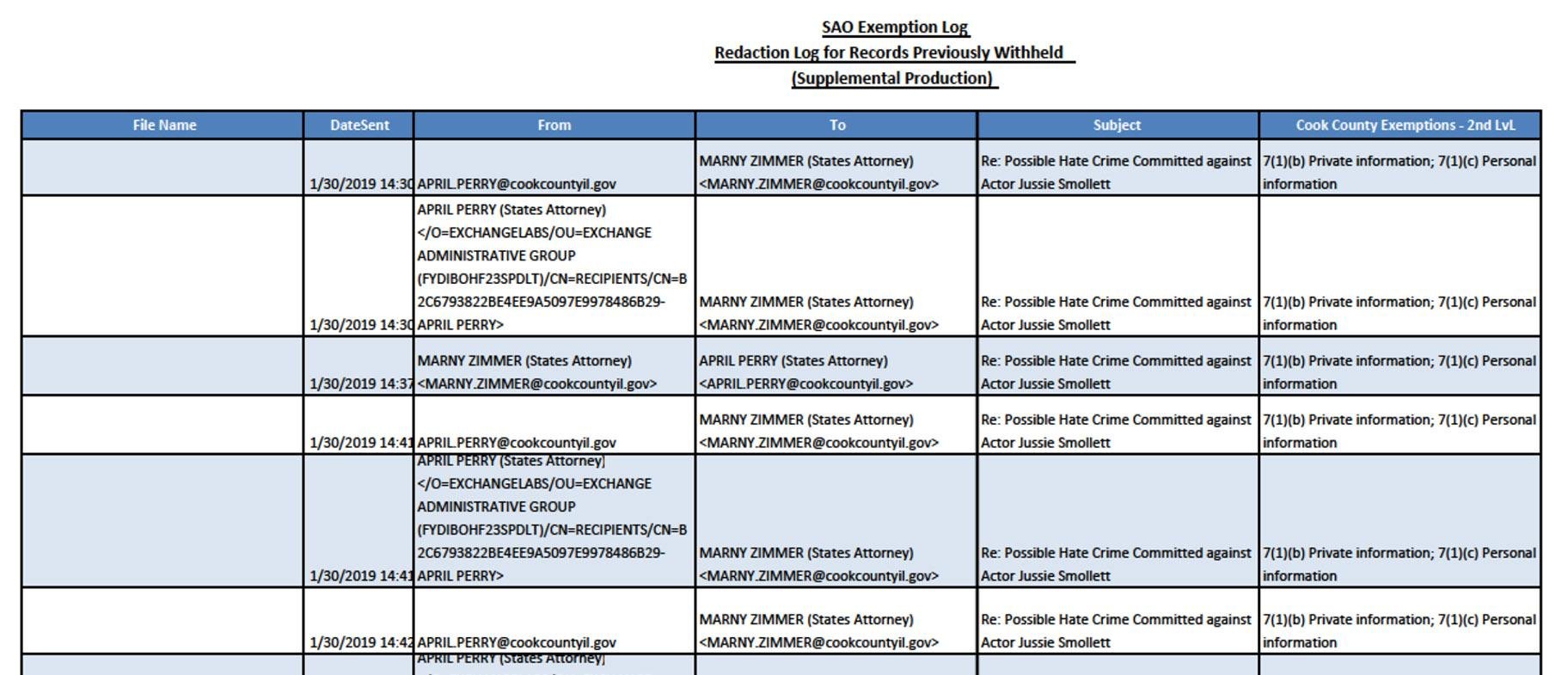 ---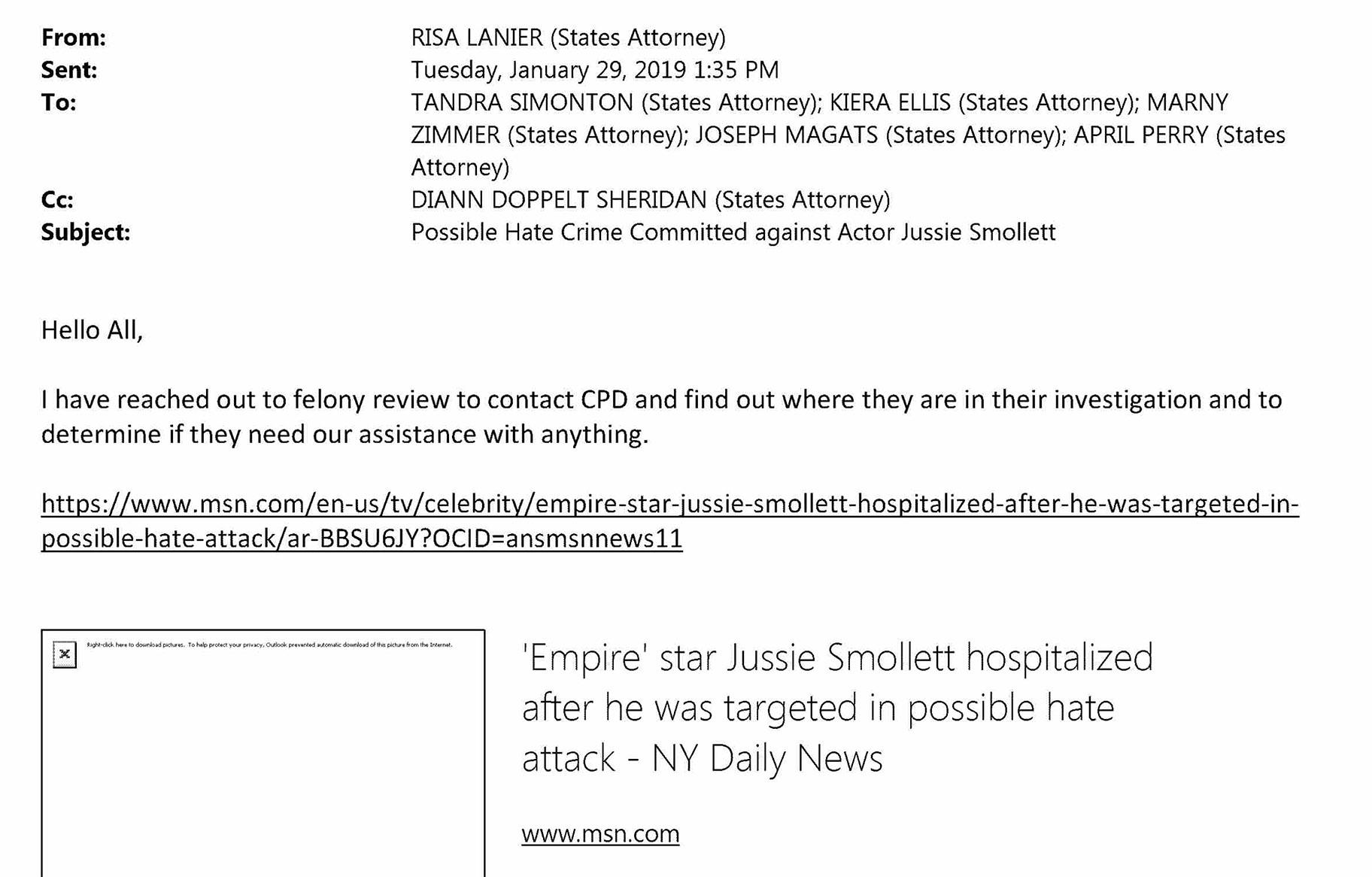 ---
---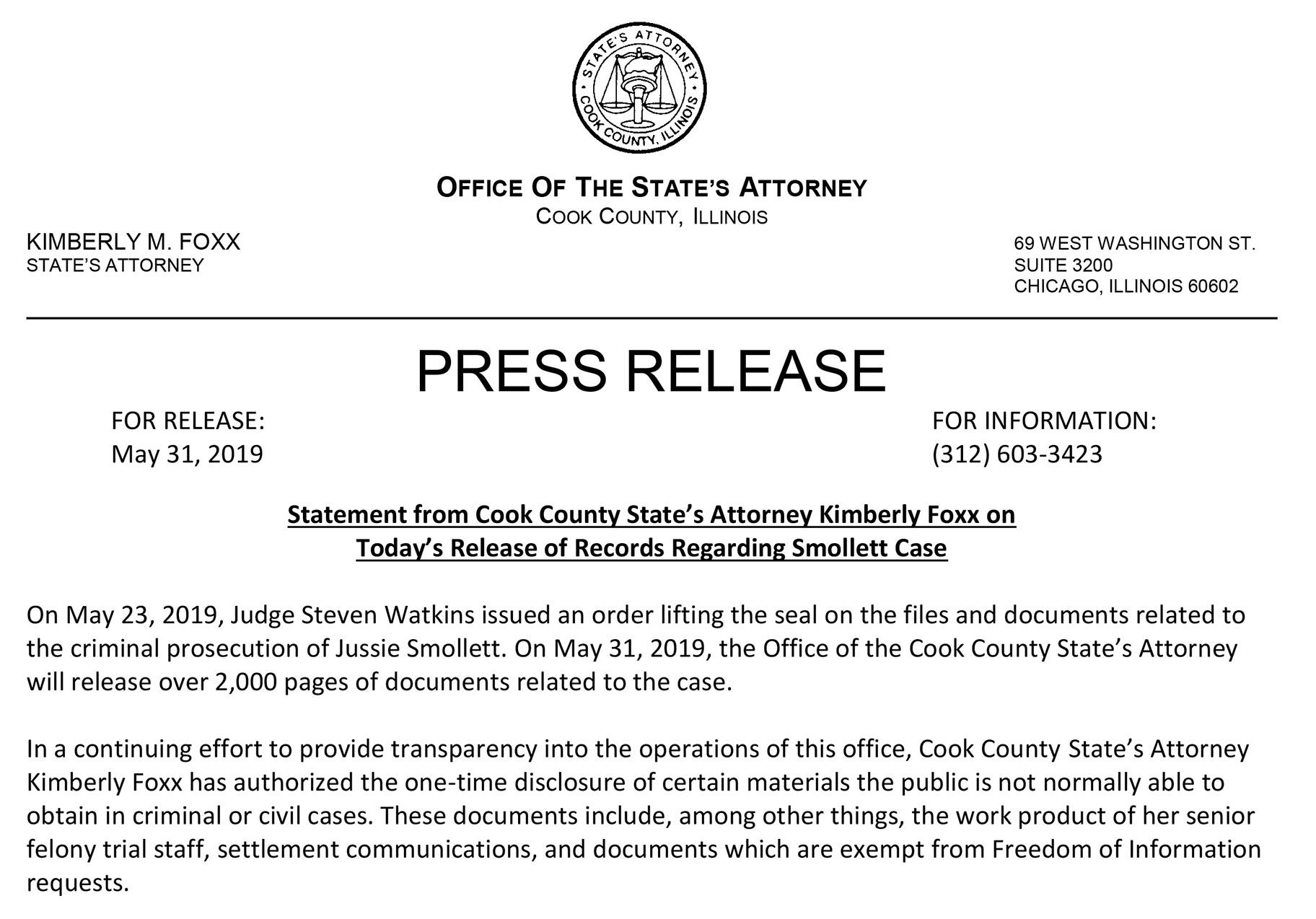 ---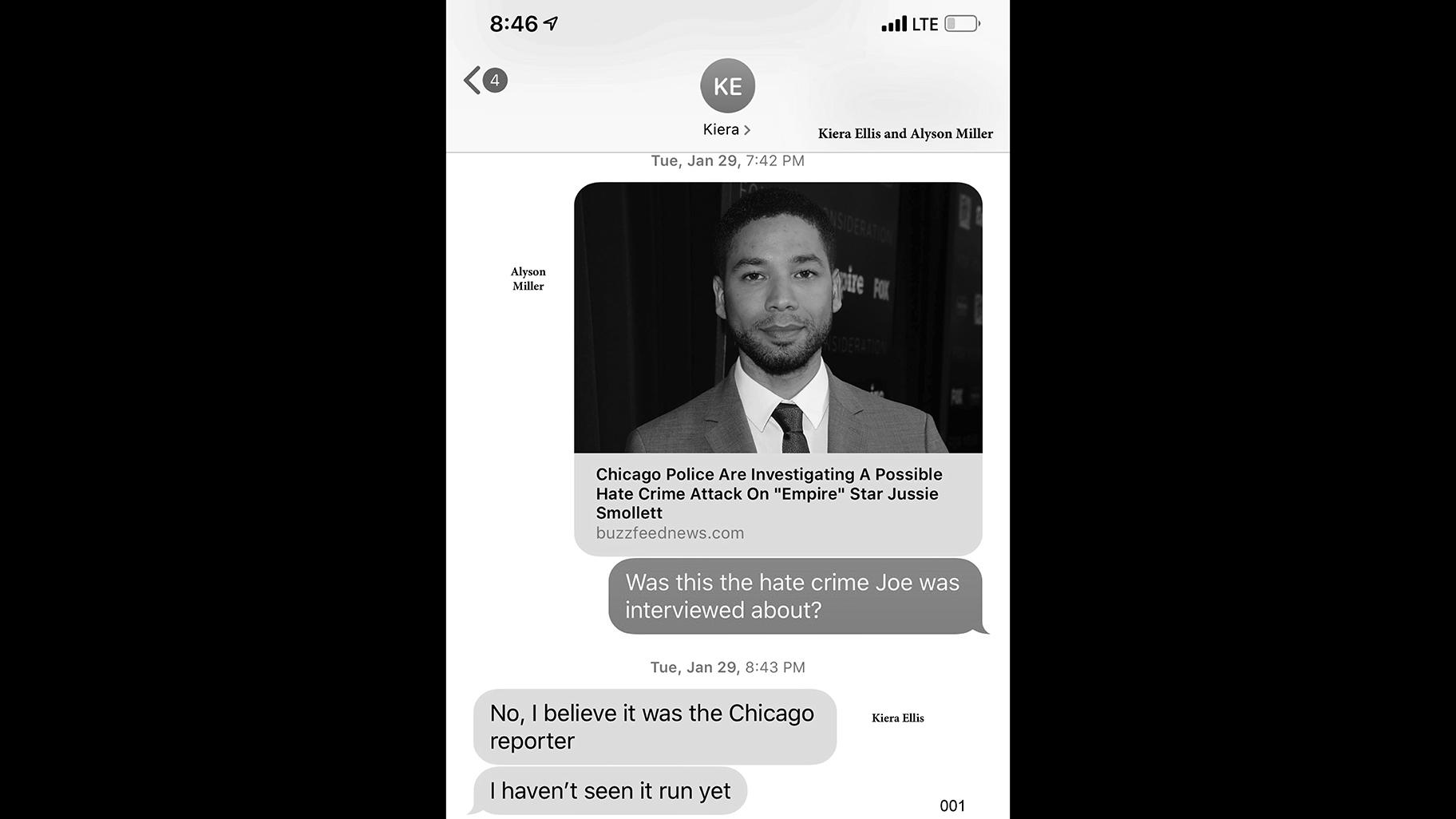 ---

Contact Matt Masterson: @ByMattMasterson | [email protected] | (773) 509-5431
---
Related stories:
Read: Chicago Police Release First Wave of Jussie Smollett Documents
Read the Newly Released Jussie Smollett Case File
Judge Orders Jussie Smollett Case File to be Unsealed
Recusal Request Derails Hearing on Special Prosecutor in Smollett Case
Foxx Opposes Special Prosecutor in Smollett Case
2 Major Cases Add Up to Big Doubts About Chicago Prosecutor
Confused by Jussie Smollett Case? Here's What You Need to Know.
---