As the weather gets nicer, Chicagoans and tourists alike will surely flock to one of the city's increasingly popular destinations: the Chicago Riverwalk, and the attractions along the river's main branch.
Since construction was completed on the development in 2016, the Riverwalk has garnered attention and awards, including honors this year from the American Institute for Architects.
But with the increased traffic come concerns that the Riverwalk may become a victim of its own success – with neighbors complaining of noise, fears that a busy waterway is dangerous, even opinions that what could be an oasis from city life is turning into a party cove.
Poll: Is the Chicago Riverwalk too popular?
Ron Silvia, president of the Chicago Electric Boat Company, a member of the Chicago Harbor Safety Committee, considers those overblown.
"I really don't think (it's too busy) ... There's waterways all over the world that are busier than ours. Ours is a unique waterway because there's a lot more tour boat traffic than in other markets," Silvia said. "I think we're at a point where we can all work together. But we recognize that there needs to be some policing in effect to really watch what's going on."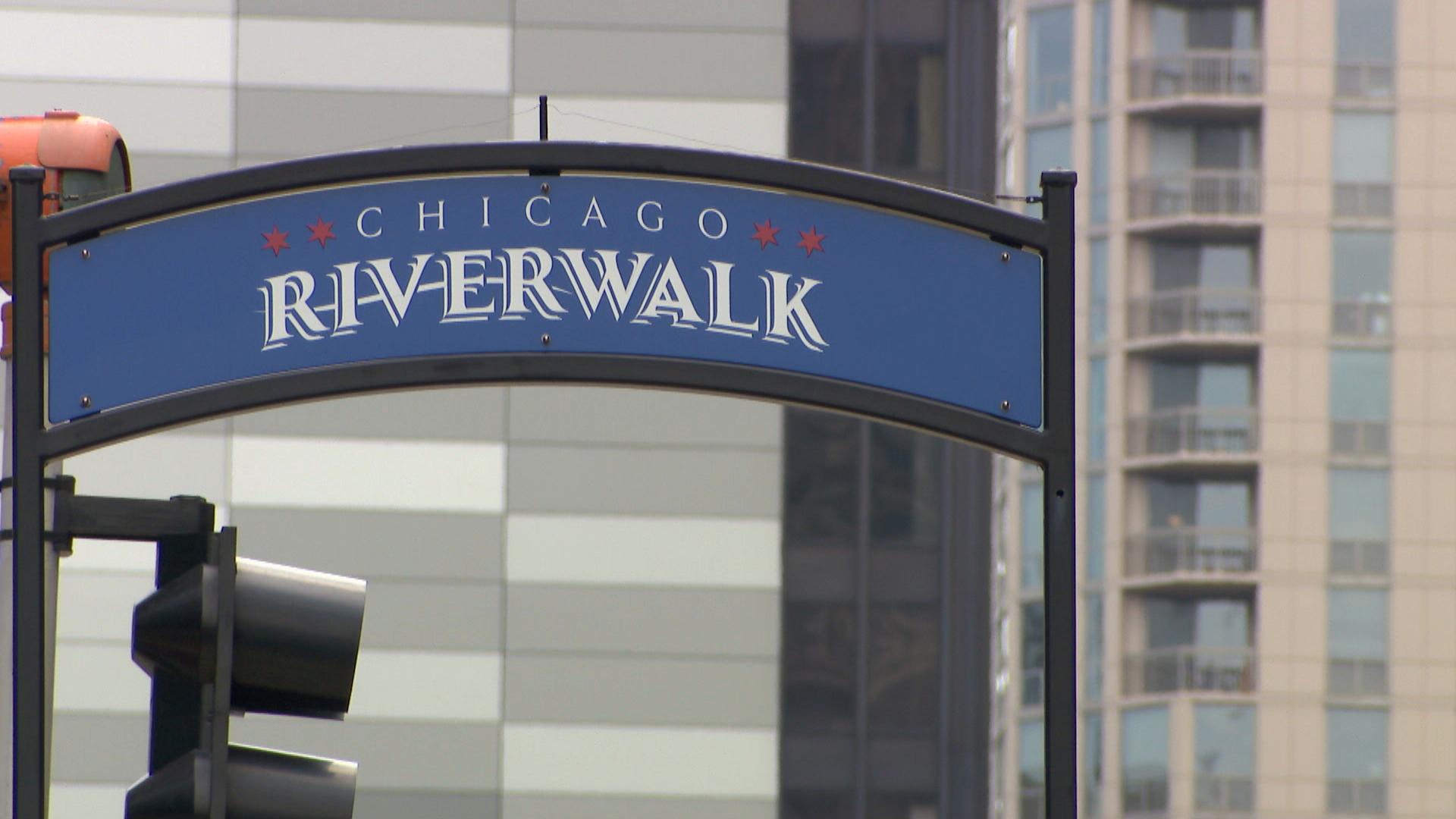 Silvia says other boat operators were initially concerned with his plants to rent electric boats, but have since gotten comfortable with it.  His company provides customers with a training video, and gives an option for drivers to do a "check" ride alongside someone from staff, as an opportunity to learn to drive and control a boat.
His company has expanded operations, and just debuted "cycleboats" that are powered by pedaling.
Chicago Ald. Brendan Reilly, 42nd Ward, worked with former Mayor Richard M. Daley to develop the Riverwalk.
"The finished infrastructure project itself is everything I hoped for and more," Reilly says. "It's a beautiful open space."
But he says that last season, neighbors complained about the noise, which can rise from the river, bouncing off the walls of nearby skyscrapers like a boom in a canyon.
He says the city has actively taken precautions leading up to this summer's busy Riverwalk season. "For some of the concessionaries that have outdoor courtyard and beer gardens, we've actually checked out how their speakers are positioned. We've turned all speakers away from the river, inward towards lower Wacker Driver, to try and mitigate complaints about sound and music," Reilly said.
Vendors are required to quiet all music by 8:30 p.m.; increased security patrols will monitor decibel levels. Should that not work, Reilly says he has an "nuclear option" ordinance drafted that would completely ban music at the Riverwalk.
Michelle Woods, the city's Riverwalk manager, says the Riverfront now is safer than it once was should someone fall in.
"If you did fall in, people are able to reach you to rescue you. Previously we had that big vertical separation and if you fell in or jumped in, it would be very difficult for anybody from Wacker Drive to assist. And now there's more options to get out of the waterway," Woods said.
The Fire Department has done training sessions with employees who work at the restaurants and bars that won city contracts to operate along the Riverwalk, Woods said, so workers can try their hand at tossing out a buoy to save someone from the water.
That a bustling waterway and esplanade could improve water quality may seem counterintuitive, but the project wouldn't be successful if the water looked and smelled dirty, polluted and gross.
"It's great. The Riverwalk gets people down to the river for really the first time in downtown Chicago's history. So they're seeing the water up close, they're understanding that the river's alive. And they're starting to recognize that they can be part of the solution for the problems that remain," said Friends of the Chicago River Director Margaret Frisbie. "When they're here drinking a glass of rose, or just sitting reading a book or walking along, what they notice is that there's people fishing, the water is beautiful, there's these beautiful boats. But sometimes they see litter, there's combined sewer overflow when we overwhelm our sewer system and sewage ends up in the river. And the river walk is designed to flood. And so what we're noticing at Friend of the Chicago River is that people are starting to complain about that and that is inadvertently advocacy because they're saying, 'Hey what 's going on? We need this to stop because we're here having our glass of rose' or whatever.
"It's terrific because we're introducing them both to the beauty and pageantry of the Chicago River and the fact that it's alive at the same time that they're closer to the problems," she said.
Frisbie's organization has an entire website devoted to river fun, complete with a training video with basic tips on how to stay safe, like that paddlers should stay to the right and yield to larger vessels.
The success of the Chicago Riverwalks' concessionaries can likewise give the city's number-crunchers a rare reason to breathe a sigh of relief.
Chicago is relying on fees, which rise based on a vendors' profits, to pay back a federal loan due in 2048; thus far the city is not only on schedule, but it's expected Chicago will be able to pay back the loan faster.

More on this story
Friends of the Chicago River produced a video with tips on how to safely navigate the Chicago River. One tip: Small vessels like kayaks should stay to the right – out of the way of bigger boats.
Also, wash your hands if you come into contact with the water.
Follow Amanda Vinicky on Twitter: @AmandaVinicky
---
Related stories:
3 Aldermen Go Against Mayor to Push for New Riverfront Park
The Dirty Work of Keeping the Chicago River Clean
Mayor Emanuel Touts 'Second Waterfront' in Chicago
WTTW Documentary Takes Fresh Look at Chicago River
---